Patriot Supersonic Magnum 256GB USB 3.0 Review
---
---
---
Andy Ruffell / 9 years ago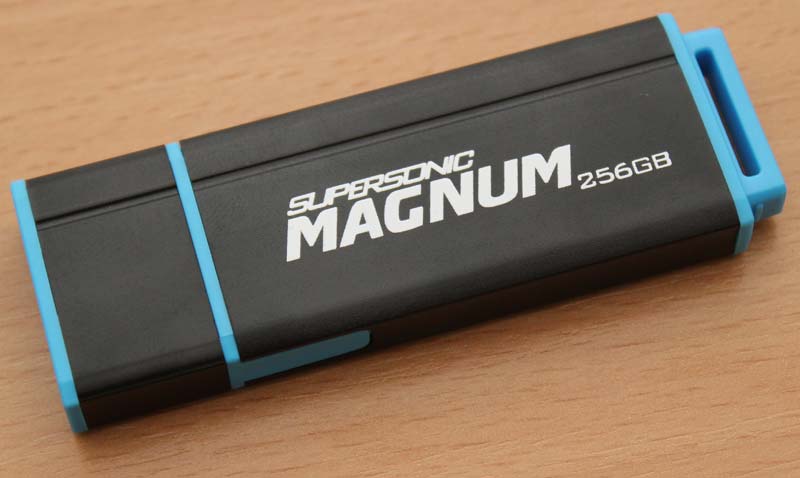 In this day and age, storage is everything, especially when you're on the go, and there's generally speaking, two ways of having it in your life when mobile. The first is utilising the cloud and the second is via USB storage. Patriot's newest USB flash drive is aimed at users needing both large capacities and high performance and is branded under the Supersonic Magnum branding, though not for the faint hearted, as the range starts from around £70.
The Supersonic Magnum comes in three flavours, with a 64GB, 128GB and 256GB model spanning the range. Today we find the cream of the crop 256GB model gracing us with USB 3.0 quoted speeds up to 250MB/s read and 160MB/s write speeds and is compatible with both Windows 8 and MAC based computers.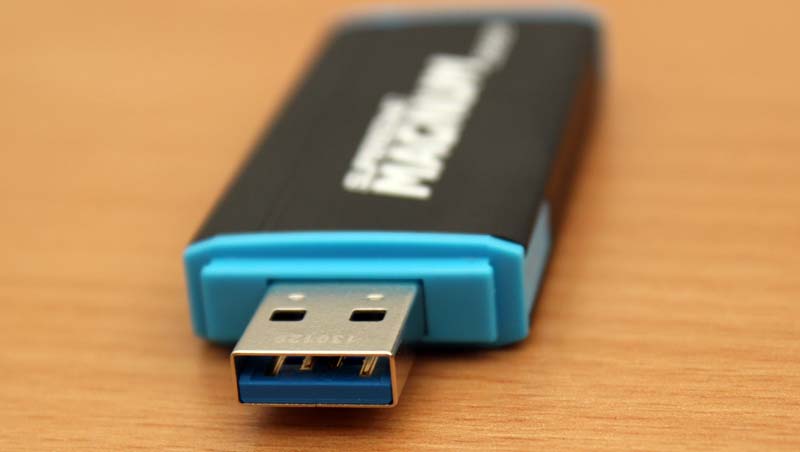 The Design
With technology getting faster and devices smaller, the Supersonic Magnum may seem large at first but considering the capacity, it's still a handy sized device that will fit easily into any pocket or handbag. Style wise it's nothing out of the ordinary, though it is encased in an aluminium black body with a pleasant colour scheme and subtle branding.
As expected, it keeps the standard USB 3.0 blue connector, for those unaware of the drives potential blistering speed.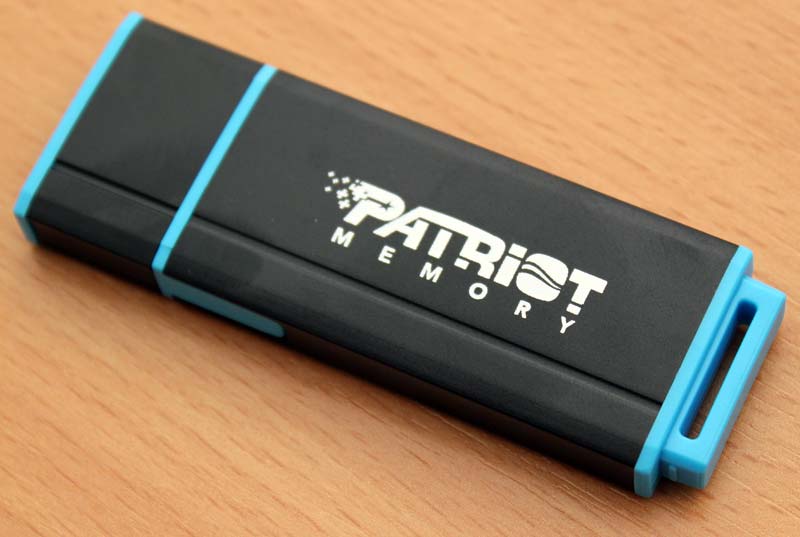 The Performance
With a 256GB capacity, the flash drive appeals to a variety of consumers from those needing a device for business or pleasure and the speeds should be more than sufficient for all walks of life. With rated speeds of 200MB/s read and 160MB/s write, we were keen to see how this drive performs in the real-world as we're used to manufacturers stretching out their figures, just a bit.
If anything from testing the drive, we saw that Patriot haven't stretched it out enough with focussing on performance, we can see that our drive not only surpassed their rated figures but actually blew them out of the water.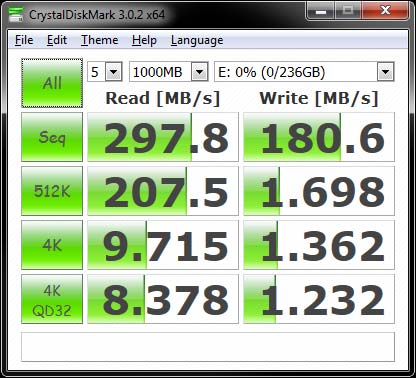 Now we know that sometimes flukes are always possible but after testing the drive various times, we were greeted with the same numbers repeatedly showing that this drive's performance doesn't degrade after stressing it for a long period of time.
To give us another view on the performance of the drive, we fired up another benchmark tool to see if the results were consistent.
The read speed remained at the quote speeds at various size blocks, and even pushed to 290MB/s when dealing with 4096KB sizes, though the write speed performed no where near the rated speeds that Patriot claim.
The Price
We said earlier that you'd be looking at around £70 for the 64GB base model which undercuts the similar performing Kingston DataTraveler HyperX flash drive.
The next model up comes in the shape of a 128GB capacity and pricing wise, sets itself very competitively coming in £40 cheaper than the Kingston equivalent, with an amazing price of £110. Last up is the model we have today, with the 256GB model coming in at a stonking £270 which even at that price point remains the winner undercutting the Kingston HyperX drive by £30.
Though the Supersonic Magnum manages to give a competitive edge over its rival, it is still by no means cheap, in fact it's pretty damn expensive when compared to a portable hard drive or SSD, though convenience doesn't come into play when comparing the size and mobility.
Is It Worth It?
The price of this drive really does stick in your mind, as it's not something you'd buy as an all-round stocking filler, like most other USB flash drives. The issue there is that this isn't like most other USB flash drives, as it offers extreme performance for those who need it, and if you don't need that, Patriot have you covered with their rest of their product lineup. We tend to use a similar flash drive for when we travel to events such as CeBIT, CES, and Computex, and we can honestly say that this is going to be worthy upgrade for us editing our High-Definition video footage.
This is a bit of a Marmite product, as it offers insane performance for a product of this calibre but costs a small fortune on the other hand, and due to this, it's going to be aimed at a niche market and generally speaking, that market will warrant paying a little bit extra to get the performance that we saw today.
Also to make things a little sweet, Patriot have slapped a 5-year warranty onto this drive and with full plug and play support for Windows 8, this makes the Supersonic Magnum pretty unbeatable.