Patriot Viper 3 16GB 2400MHz Memory Kit Review
---
---
---
Ryan Martin / 9 years ago
Introduction
---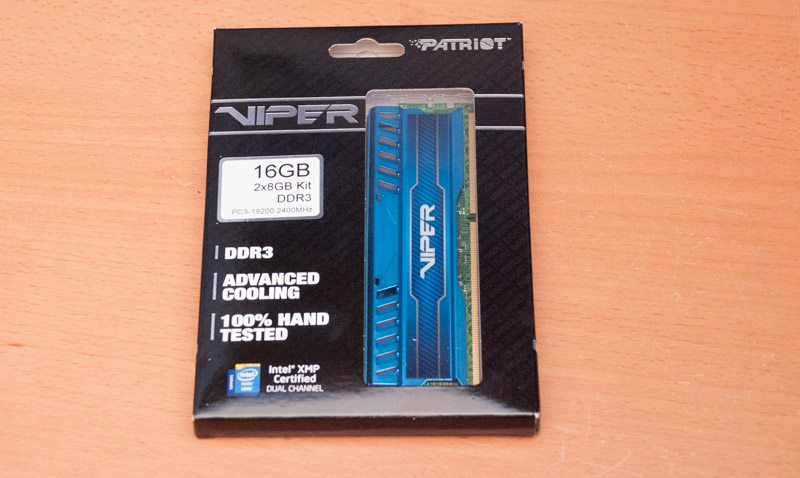 Patriot are recognised as one of the industry giants in the production of DRAM kits for desktop PCs. Today we have with us a 16GB desktop DDR3 RAM kit from Patriot which runs with a rated frequency of PC3-19200, or 2400MHz. The memory kit we have forms part of their Viper 3 series and comes with a blue heat spreader and a lifetime warranty. With XMP certification and a really high frequency this kit is mainly aimed at Ivy Bridge, Ivy Bridge-E and Haswell systems but Piledriver and Richland systems should also work fine providing you manually dial in the frequency and timings of the XMP profile. Generally speaking 2400MHz isn't likely to run on Llano, Bulldozer, Sandy Bridge, Sandy Bridge-E or older platforms. 2400MHz is rapidly becoming the new standard for enthusiast class memory kits along with 2133MHz. The drop in price of 2400MHz kits, even with quite volatile DRAM prices more broadly, has been quite impressive to watch.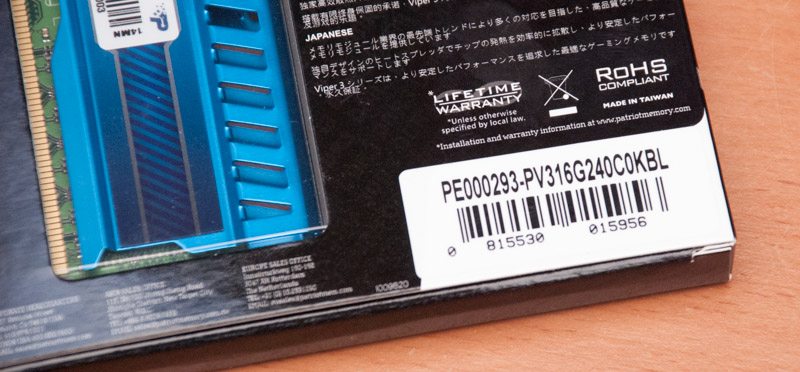 Patriot's Viper 3 16GB kit comes with two DIMMs at 8GB a piece each. They operate at an XMP of 2400MHz with 10-12-12-30-2T timings.


The blue colour is quite bold so you're going to want to coordinate it with a blue motherboard – Gigabyte's Z87X-UD3H seems like a sensible choice.

The top of the DIMMs have a darker strip on top with the Patriot branding in the middle. As you can see when looking down onto them the green PCB is less visible.