Patriot Wildfire 120GB Solid State Drive Review
---
---
---
Andy Ruffell / 12 years ago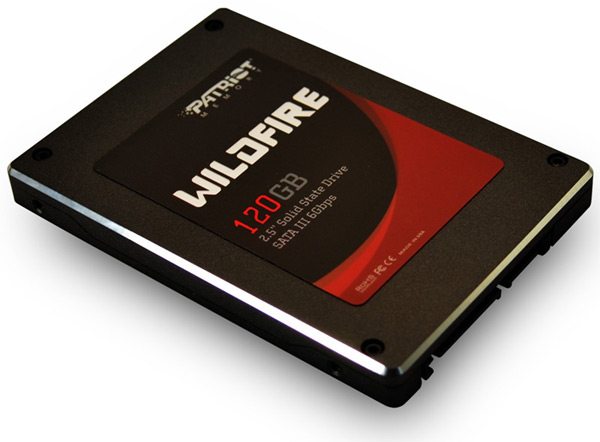 If we take a quick step into the eTeknix time machine and rewind about a year ago, we can see that Solid State Drives were still very expensive and that was down to one reason really, and it wasn't the fact of how much they cost to make, but more down to the lack of competition out there. We saw the likes of OCZ and a very select few companies similar to them offering expensive SSDs because they could.
SandForce became the way forward and was quickly adopted by these very few companies and offered faster speeds and extra stability where needed the most. Things were good for them but still saw the general public paying more than they'd hoped originally. Things changed quite quickly when the likes of Patriot and G.Skill also decided to adopt the SandForce drive technology into their own products which means that a healthy competition was started to unfold between the different brands.
Patriot have always been known for their memory based products, so SSDs seemed to be the next logical step for them and this worked hand in hand with the SandForce controller. When looking at how simple it is, Patriot wanted to build their brand in terms of Solid State Drives and what better way to do it, than with a stable, reliable product that can rival the competition on a performance and price basis.
This is where the Patriot Wildfire comes into play with its Toshiba Toggle Flash memory wcome in a variety of sizes and from a plethora of manufacturer's but when we focus on what the consumer actually needs, it's all quite simple. They are after a SSD that is quick, cost effective and has the capacity that they need. For the mass market, 240GB upwards is still overkill, and the 60-96GB market isn't quite large enough, so for a company to offer 128GB capacities can only mean good things, as it offers an ample amount of space for your operating system and in most cases, for your favourite games.