PC Specialist 'Vanquish 230XT' Gaming System Review
---
---
---
Chris Hadley / 10 years ago
Introduction
---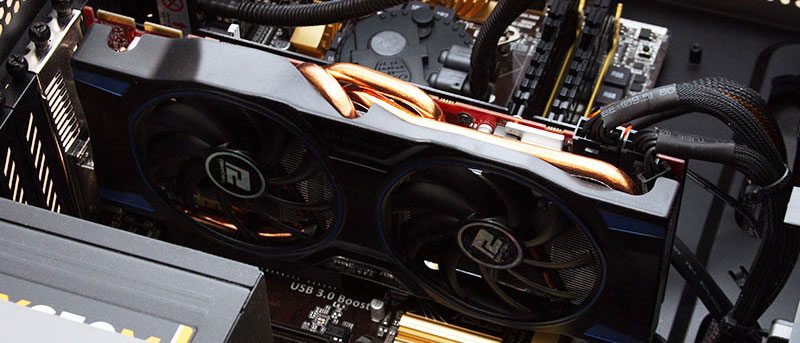 When browsing through the countless pre-built systems that are on offer from the likes of Overclockers UK, Scan, CyberpowerPC and PC Specialist as we have here today; most of the time we find users spending on average around £1400-1600 (~$2300-2700 USD) for their new gaming rig and whilst you do get a great amount of power for your money, we do wonder how much extra pixel pushing power do you really get from a system that is around 20% cheaper to buy. Obviously there are going to be some obvious differences in the systems specification and this mainly includes the motherboard, processor and graphics card; but are you really getting 20% extra performance for your money or is it worth spending that bit less and spending that extra cash on a better monitor for example?
With the number of system integrators in the UK slowly increasing, staying one step ahead of the competition in terms of pricing and quality is a never-ending battle. Each company out there has their own little twist on what makes a great system and in the case of PC Specialist, it's not just the system that you are paying for – customer service is important as well. Since we took our first look at one of PC Specialist's budget gaming systems; namely the Vanquish X200, back in the first half of last year, we have come to learn that offering a top rate of customer service from the pre-sales end of the line right through to after-sales technical support is of a high priority to this devoted team of enthusiasts. Not only is this a passion driven business, but the extra care that they put into their systems does not constitute to a hefty price tag and it soon becomes clear that the price is far more justifiable with all the hidden extras that you get included – as standard.
The Vanquish 230XT that we've got in today comes with a delivered to your door price tag of £1137.00 inc VAT and inside it packs a strong mix of mid-to-high range components that have a better bang-for-buck appeal to them over some of the top end components that we see out there on the market today. Built onto an Asus Z87-A motherboard we have an overclocked and water-cooled quad-core 4670k running at 4.2GHz, teamed up with 16GB of 2400MHz HyperX Beast Memory from Kingston and an AMD R9 280X graphics card ready to deliver a joyful gaming experience. On top of all of that we get a 120GB HyperX 3K SSD and a 1TB hard drive for all of your games and media content to go on and all of this is packed into a budget friendly 230T mid-tower chassis from Corsair.
Name: Vanquish 230XT
Case: Corsair 230T Mid-Tower
MB: Asus Z87-A
CPU: Intel Core i5-4670k @ 4.2GHz
Cooler: Cooler Master Seidon 120M
HDD: 1TB SATAIII HDD (Toshiba)
GPU: Powercolor AMD Radeon R9 280X 3GB
PSU: Corsair TX650M Modular
ODD: 24x Dual-Layer DVD Writer
Misc: Arctic MX-4 Extreme Thermal Paste
OS: Windows 8.1
Warranty: Standard 3 Year Warranty (1 Month Collect & Return, 1 Year Parts, 3 Year Labour)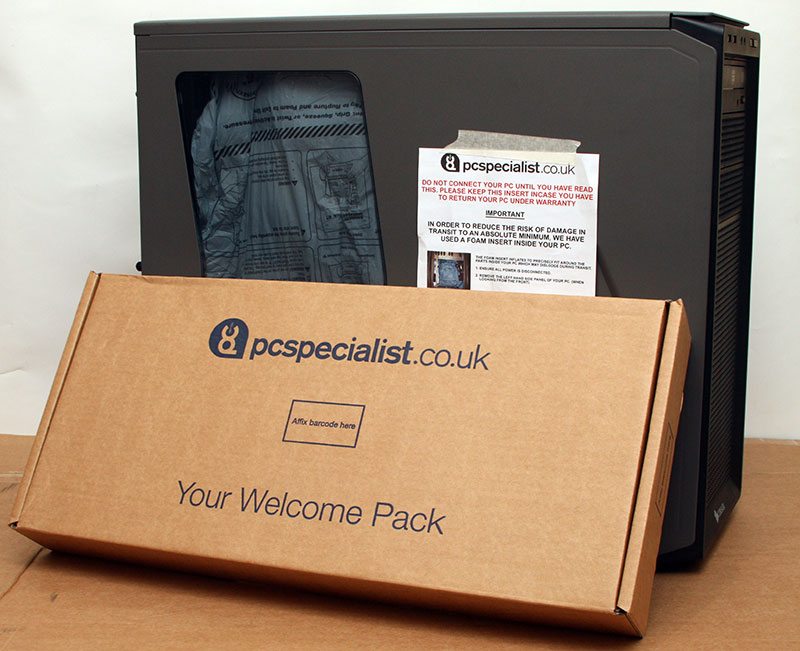 Bundled into the shipping box alongside the chassis, we find a smaller box inside of which PC Specialist include all of the extra accessories that one would typically find inside the box of each individual component used – after all, you are paying for all of these little extra accessories , and should you wish to upgrade one or two bits at a later stage you may find yourself in need of something that's in this box.