PCI-SIG Leak Confirms Revised 12VHPWR Connector is Being Considered
---
---
---
Mike Sanders / 5 months ago
Putting the price tag to one side (which I suspect has been the biggest stumbling block for most of us), it's hard to deny that the Nvidia GeForce RTX 4090 has gotten off to a bit of a shaky start with consumers. – And for those of you blissfully unaware, this is predominantly due to the somewhat alarming reports that the 12VHPWR adaptor required for the graphics card has been melting!
It should be noted too that while Nvidia is formally investigating the matter, they have still yet to provide the community with any kind of official update in regards to the safety of the 12VHPWR adaptor.
Last week, however, information appeared online suggesting that the controversial power port was potentially set to get a revised design, and following a report via Videocardz, it seems that the PCI-SIG is indeed working on something. Albeit, possibly something more reflective of an overall better design than anything which might actually address the most predominant 'melting' concerns.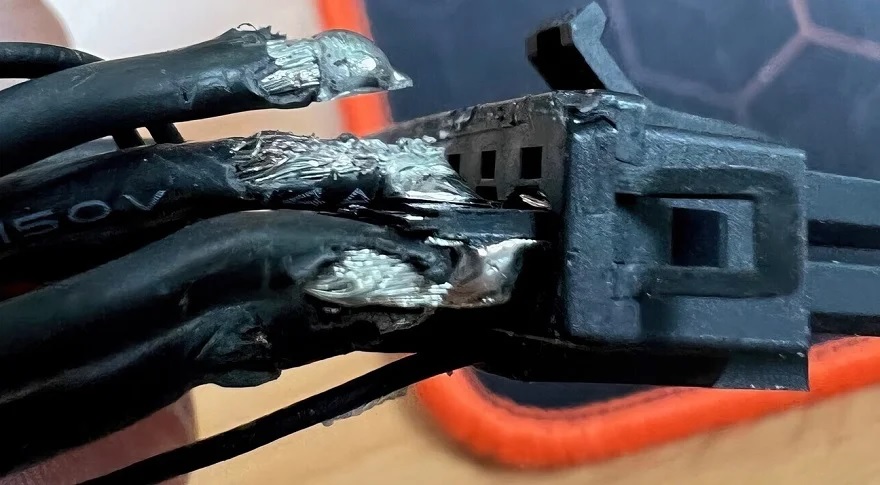 12VHPWR to Get a Revised Design
According to the leaked document (image below), it would appear that the PCI-SIG (effectively the regulatory body for PC power components) is suggesting a newly revised adaptor design which will give the 4-pin data cables at the base of the 12VHPWR significantly more shrowding and an overall better grip functionality.
Why? Well, because a key criticism of the 12VHPWR adaptor is that it's rather easy to have it only partially inserted or for it to pop out slightly since it's such a chunky cable (not to mention the 4090's a huge GPU which has already created some compatibility problems with cases). As such, some commentators (Corsair's JognGuru for example) have suggested that this might be the cause of the connectors getting hot enough to melt.
While the 4-pin data cables would, of course, not be the direct cause of this problem, it's hoped that the improved grip functionality (where it attaches to the graphics card) and additional shrowd covering will offer, at least in theory, a better and more satisfying feeling when correctly and fully inserted while also, of course, making it less prone to slipping out of position.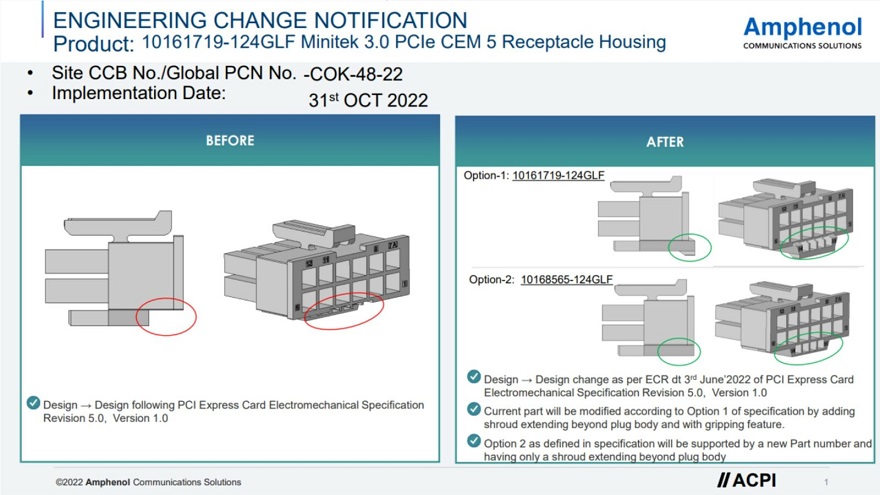 What Do We Think?
As noted above, this isn't the first information we have seen suggesting that Nvidia is strongly considering a revision to the 12VVHPWR adaptor. – At this point, it seems pretty clear that something has to be wrong with the current design (even if Nvidia hasn't yet confirmed exactly what that it).
For the moment though, the advice continues to remain the same. Ensure your 12VHPWR is fully inserted into the graphics card, and more so, that it has a solid 2-3 inches of straight clearance as it enters/exits the graphics card power port.
What do you think? – Let us know in the comments!