Phanteks Introduces Digital RGB Product Range
---
---
---
Ron Perillo / 3 years ago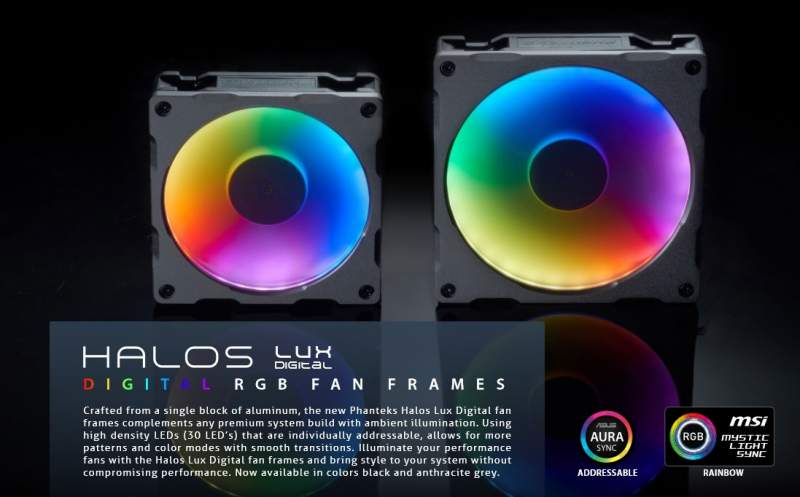 Phanteks Expands RGB LED Product Range
Case manufacturer Phanteks may well have some of the best chassis in the market. However, they are also looking to venture further into providing other products. We have seen them expand with high-quality liquid cooling parts last year for example. Now they are embracing the RGB LED craze with several new digital RGB LED products.
What New Digital RGB Products is Phanteks Introducing?
These are basically digital RGB versions of some of their existing products. Digital RGB provides significant more control per LED than analog RGB. Also, newer motherboards provide a digital RGB header and Phanteks products in particular are compatible with MSI and ASUS' addressable digital RGB products.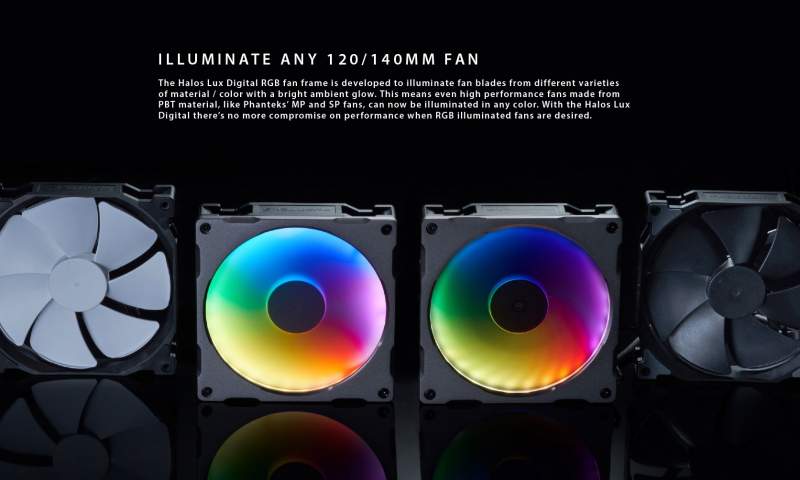 For fans, Phanteks offers the Halos Lux Digital and Halos Digital add-on. It essentially turns any 120mm fan into a digital RGB LED fan through an add-on frame. It is available for 120mm and 140mm fans.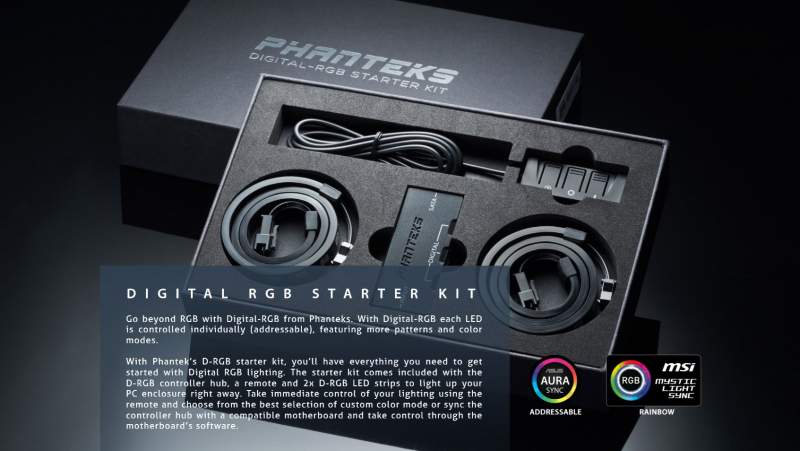 Phanteks also has a Digital RGB starter kit for those who ant a complete solution in one package. It contains digital light strips and the hardware controller. Which means you can use it even if you do not have an ASUS or MSI motherboard with an addressable LED header.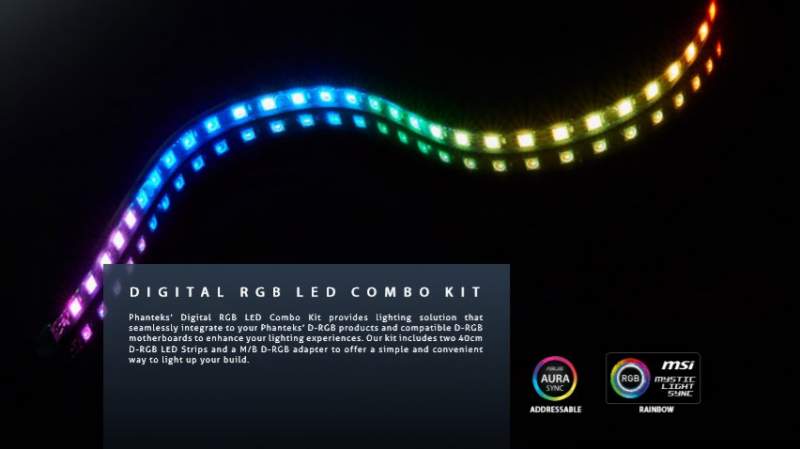 The digital strip itself is available separately, as well as the hardware controller. This hardware controller simply requires a SATA power connector and provides multiple digital RGB LED ports. It also has an input if you want to pass-through control.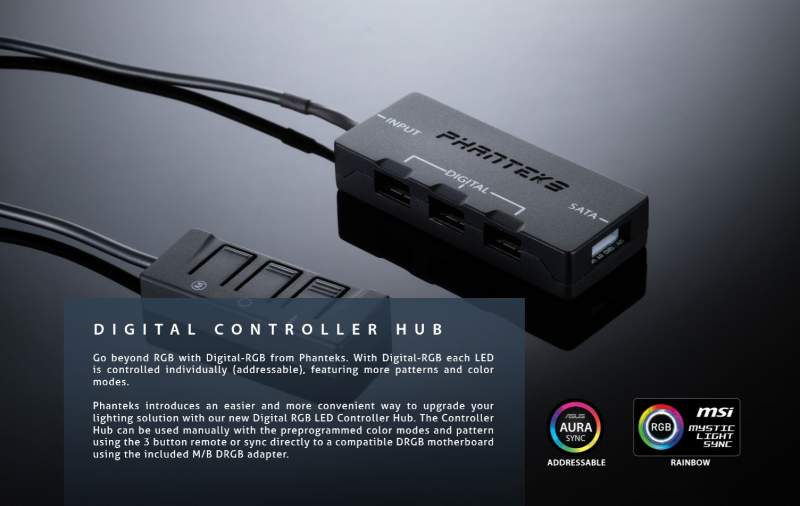 How Much Are These Digital RGB Products?