Philips 242B1G 24″ IPS "Productivity" Monitor Revealed
---
---
---
Peter Donnell / 2 years ago
As Philips themselves said in their press release "One of the greenest monitors is here". It's the Philips 242B1G, and it is designed for sustainable productivity and addressed to ecologically-minded professionals.
While that may not light a fire under your typical PC gamer, it doesn't need to. This eco-friendly monitor from the Philips monitors' B Line delivers a new level of power saving in addition to ease of use and visual comfort (the Full HD IPS panel delivers exceptional colour accuracy and wide viewing angles), ensuring peak performance every day while respecting the environment.
It's certainly going to appeal to those setting up some office workstations. Keeping track of your carbon footprint at every level is certainly more of a concern now than it has ever been. However, with the ease of use and visual comfort settings, as well as that lovely IPS panel, it's an appealing monitor for users too.
It seems like a reliable work monitor. For those working from home, it's low power will save… well, on power. But also, it'll output less heat and has comfort settings to ensure you feel less fatigue at the end of a day staring at spreadsheets and zoom meetings.
However, with a 1080p IPS panel, good response times and a 75 Hz refresh rate, it'll be a fun monitor for a sneaky game of CS:GO in between your meetings.
"The Philips 242B1G delivers substantial energy savings thanks to a super-energy-efficient design that makes this model perfect even for complex set-ups. More specifically, its power-efficient features use a new LED backlight technology that maintains brightness and colour while using significantly less energy. The monitor is also equipped with an array of other power-saving technologies, such as PowerSensor, LightSensor and 0-watt hard power switch."
Green inside and out
True eco-conscious users demand eco-friendly and sustainable materials to effectively reduce their carbon footprint and promote circular consumption. This model is the ideal choice for them. Composed of 85% post-consumer recycled plastics and boasting a TCO Certified Edge, the Philips 242B1G is entirely free of harmful substances such as mercury, halogen and PVC/BFR to minimize environmental impact. In addition, all packing materials are 100% recycled as well as 100% recyclable, and the display meets major international standards such as EnergyStar 8.0, EPEAT1 and RoHS.
Comfortable visual experience
The Philips 242B1G meets high productivity needs. It features an IPS panel with Full HD (1920×1080 pixels) resolution for beautiful colours and sharp images, perfect for numerous tasks from photo editing to web browsing to professional applications that need colour accuracy and consistent brightness, thanks to 102% sRGB gamut coverage. IPS displays also enable wide viewing angles of 178/178 degrees, which is particularly useful when working in teams on a single display. The 242B1G also has a 75 Hz refresh rate, which is 25% more compared to common office displays with 60 Hz, resulting in smoother action when moving objects on the screen. The Philips 242B1G is also fitted with a USB hub, offering four USB 3.2 ports, one of which supports fast charging of smartphones and similar devices.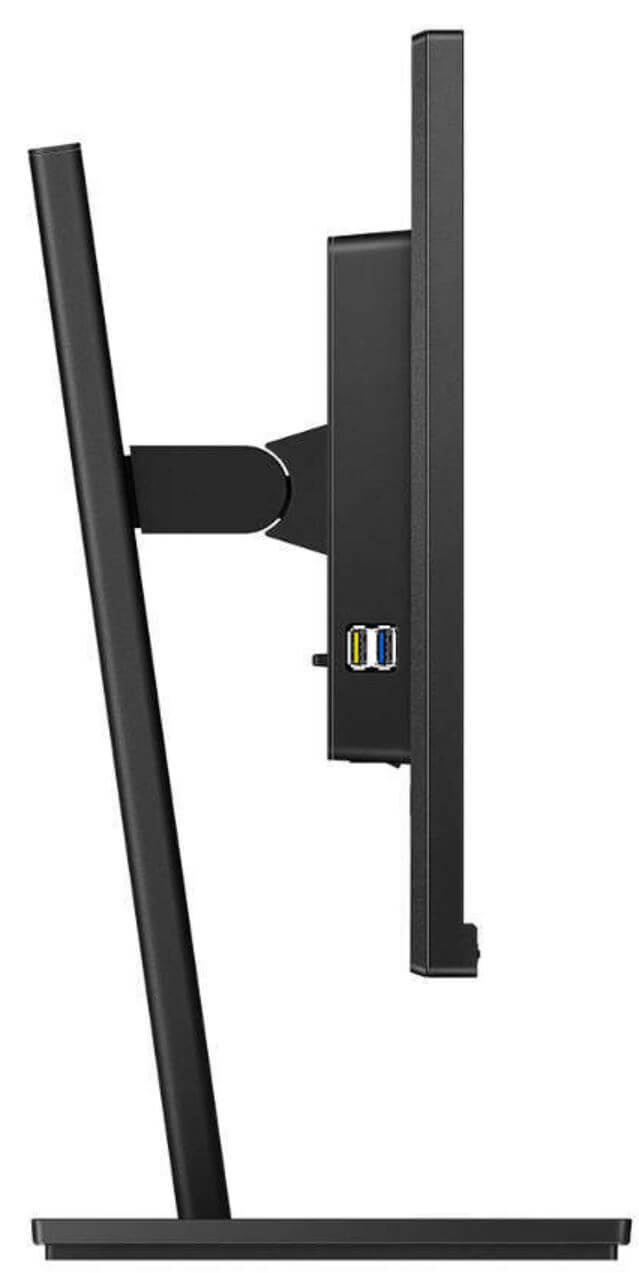 Availability & Pricing
The Philips 242B1G monitor is available from February with an RRP of £179.99.