Philips BDM4065UC 40″ 4K Monitor Review
---
---
---
Rikki Wright / 7 years ago
Introduction
---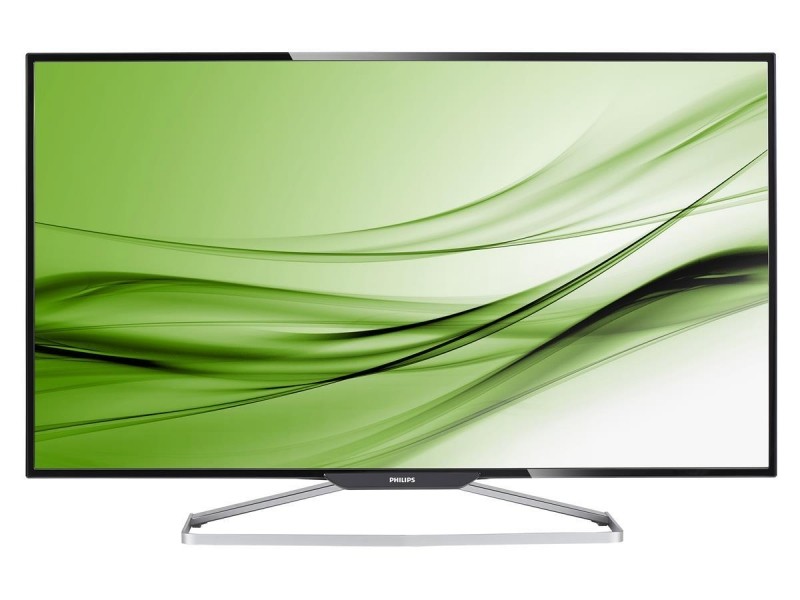 The humble desktop monitor has come a long way since the early days of huge CRT and even the chunky first generation LCD screens. Nowadays we can pick up a new monitor that is thinner than a Blu-Ray case, albeit those panels are expensive and few and far between but you get the idea. We use them for almost all of our viewing needs that can't be handled by a smartphone or tablet, they have even replace most TV's due to the reduced price and higher compatibility with computers and games consoles, with no resolution issues.
Back when LCD and plasma screens first hit the consumer market, the resolution was an overlooked specification to compensate for the novelty of owning such a futuristic piece of technology. That has changed in recent years and especially since the HD format was released and standardised. Everyone then moved to resolutions such as 1280 x 720, 1440 x 960 and the most famous 1920 x 1080. The 1080p format held the crown for many years, but now times have changed and 4K (2160p) is becoming the resolution of choice.
Today we have the simply massive Philips BDM4065UC monitor in for testing. I know I've already said massive, but this is MASSIVE. Yes there are screens that are bigger and they have been around for years, but having this much screen space with such a high resolution at relatively close range to your face just makes you feel small. This is one of the few monitors on the market to boast such as massive screen size with 4K capabilities and bundle it into a very attractive package thanks to the re-use of a chassis from a popular 40″ TV that Philips produce; I guess the line "If it ain't broke, don't fix it" was said during the production meeting.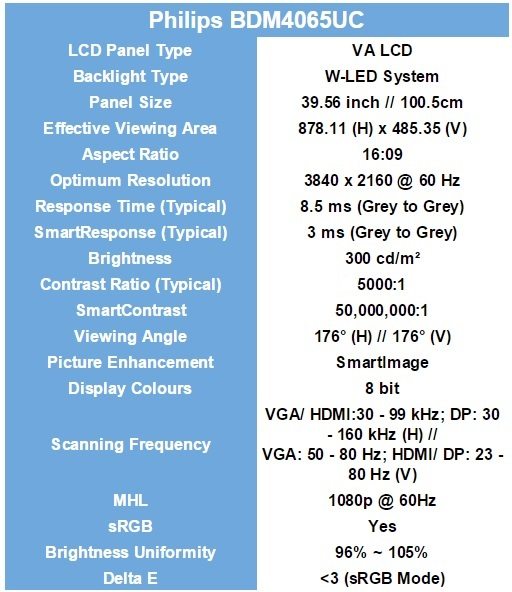 Packaging and Features
The front of the box is very plain, focusing primarily on the logo, screen and key details regarding the monitor such as Ultra HD and Wide Viewing Angle.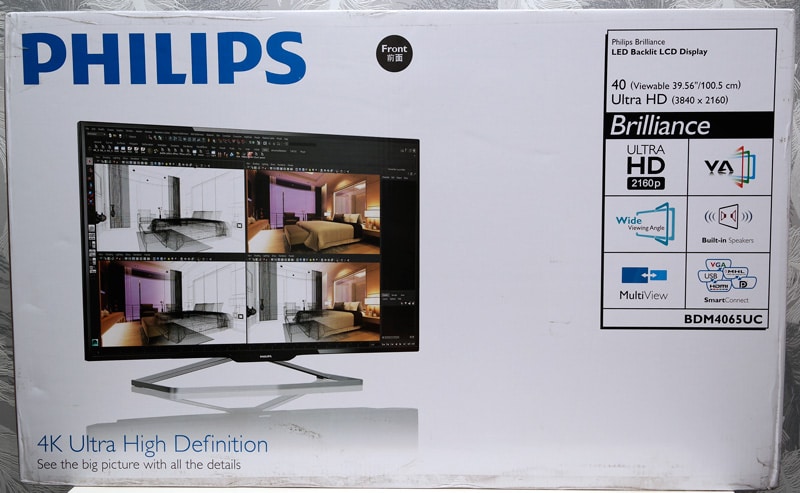 The key details pointed out by Philips are Ultra HD panel of 3840×2160, VA LED panel allows for an almost 180° viewing angle, Built-in speakers which aren't uncommon but this monitor packs twin 7W speakers and SmartConnect.