Phoenix Wright Trilogy Is Heading To The PC And Consoles!
---
---
---
Mike Sanders / 4 years ago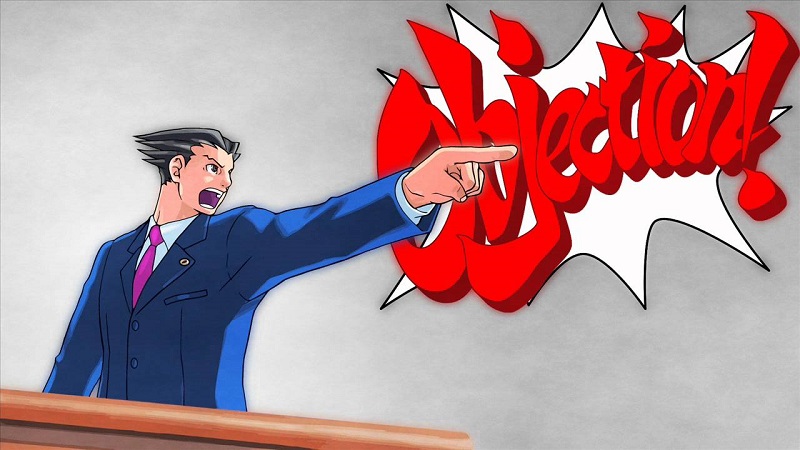 Phoenix Wright Trilogy Is Heading To The PC And Consoles!
The chances are that while you might be aware of all the memes surrounding Phoenix Wright Ace Attorney, you probably haven't actually played the games. In fairness, it's a boat that many are in. To date, while the games have proven to be very popular they have only largely seen a very limited release on Nintendo's handheld consoles.
Well, the good news is that you're about to get the perfect chance to try them out for yourself. Following the release of an announcement trailer. The Phoenix Wright Ace Attorney trilogy is officially heading to PC and consoles!
What Are The Games About?
In a nutshell, the game puts you in the place of an Attorney. During a court hearing, you must look for contradictions in the evidence and apply pressure questions to get the right result for your client. All of which is done in a heavily sensationalised and over the top style. Trust me, you'll be screaming OBJECTION! within 10 minutes of playing it!
When Is It Out?
Phoenix Wright Ace Attorney will release for the PC, Xbox One, PS4 and Nintendo Switch in Early 2019. Sadly, we don't have an exact release date for this, but honestly, I'm so amazed this is coming I'm not going to grumble.
I have honestly been waiting for ages to try this out. Now that we're getting it, and better still the entire trilogy, this has just jumped high on my list of priorities for 2019!
What do you think? – Let us know in the comments!