Phone, Tablet Company Linshof Claims a 'Clean Android' Device Launch
---
---
---
Chris Smith / 8 years ago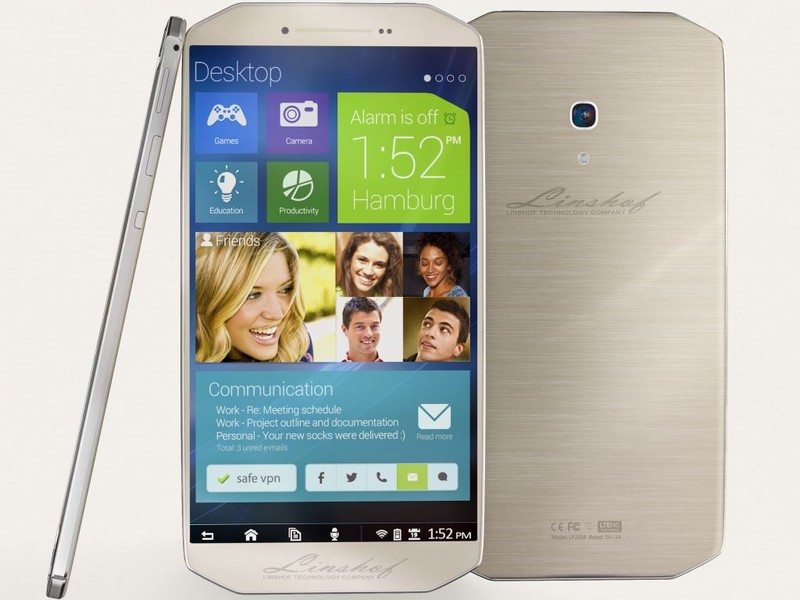 We've recently reported on Linshof's i8 smartphone offering, allowing users to utilize their 80GB of storage space through an interesting 64GB and 16GB memory module paring technology. Just now, news has come to light that this German manufacturer has announced that they will launch 'clean Android' offerings of these smartphones and tablets as soon as the first-quarter of 2015. This is an expanded news article, with more pricing and product information being made available to us.
This new OEM has been officially revealed to the public, utilizing Android's 5.0 Lollipop software at a reported low price. Linshof claims that their i8 5-inch smartphone and their 10-inch tablet will be released on the market with an unnamed octa-core processor @ 2.1GHz, paired with 3GB of RAM and the aforementioned 80GB storage modules. They sent out an email this last Saturday, further clarifying that their 80GB modules are split up between a 64GB and 16GB chip – with this 16GB chip being a "super-high data rate" device, allowing for SSD-like upgraded performance contained within your mobile phone.
The tablet is set to be listed at $360 US, alongside their Smartphone at $380 US. These sharp-angled products are expected to see a slight change in pricing upon release according to reports, however it will be based around the same mark.
Linshof is looking to prove that Germans have what it takes to enter the phone market globally, can they compete with the likes of Apple and Samsung?