Pilot Reports Drone Deliberately Flown Towards His Aircraft!
---
---
---
Mike Sanders / 4 years ago
Pilot Reports Drone Deliberately Flown Towards His Aircraft!
Concerns over the size of drones and a handful of irresponsible owners have meant that the UK recently introduced much tougher rules regarding their ownership. Put simply, now they must be below a certain weight unless you're certified. They must also only be flown in very specific areas.
One person, however, clearly doesn't seem to have gotten the memo as in a report via SkyNews a pilot has reported seeing drone flown towards his aircraft in what is believe to have been a deliberate attempt to hit it. Yes! Not to take some close up video.  To hit it!
A Matter Of Opinions
Now while this does sound rather dramatic it is simply the opinion of the person flying the aircraft. In this instance though, the pilot of the light aircraft claims that the drone came within 20 meters of him before he lost visual contact under his front nose. The pilot, however, is under no doubt that: "it was being deliberately flown under the flight path in an attempt to collide with an aircraft".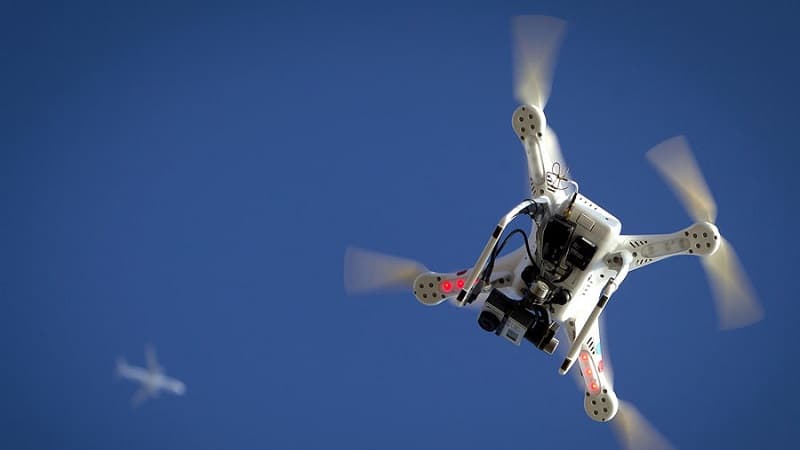 Light Aircraft
While light aircraft are remarkably reliable, they are clearly more susceptible to damage by hitting a drone. Consider it a question of relative size. I'm just going to say this now though, just in case it's still unclear to anyone reading. Flying a drone anywhere near a plane is an exceptionally stupid thing to do.
For those of you grumbling about the rule changes though, although it didn't help in this instance, this is pretty much the exact reason they were implemented. Sadly, a few irresponsible apples have spoilt the entire barrel.
What do you think? Was this deliberate? Just an attempt to get some (stupid) up close video? – Let us know in the comments!