Places You Don't Crash Into With Your Drone – The Empire State Building
---
---
---
Peter Donnell / 7 years ago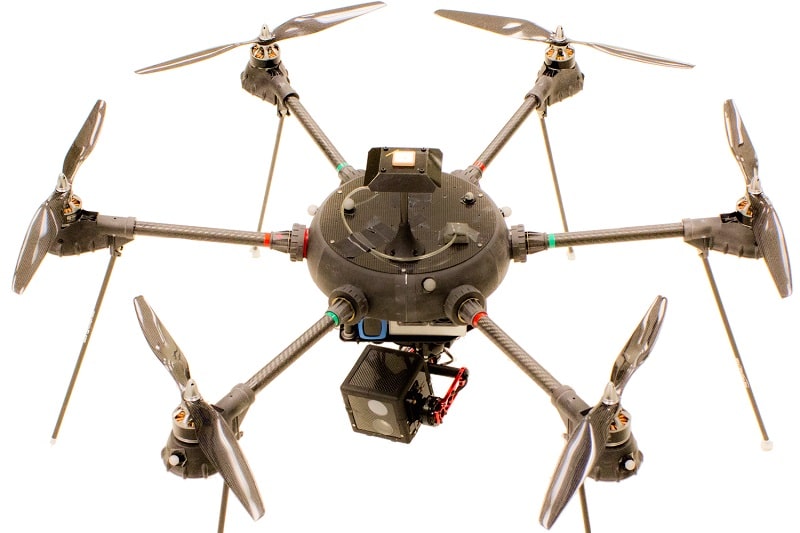 It's no secret that many officials are strongly against the use of drones. While many police forces fear they can be used to cause harm, terror attacks, invade people's privacy and more, and now pushing to have all drones registered so that their owners can be tracked and monitored. Of course, to many extents, the dangers of drones are real, but on the otherside there are a lot of people out there who just love to fly them for pleasure, to capture fantastic videos from the skies and much more.
Unfortunately for 28-year-old Sean Riddle of Jersey City, his drone flight got the attention of authorities after his flight in New York City took an unexpected turn. His drone (not pictured) crashed into the Empire State Building, hitting the building at the 40th floor before falling onto an overhang around the 35th floor. At 19:50 when the drone hit, Sean entered the building to speak with the building's lobby security and casually ask if he was able to retrieve his drone from them. They weren't exactly thrilled and immediately summoned the police, who arrested him on charges of reckless endangerment and criminal mischief.
https://twitter.com/SeanRiddle12/status/695392728964681728
It's true that his accident could have led to more serious circumstances, especially if the drone had fallen to street-level where it could have injured something. However, it was clearly an accident, so should he have been arrested or dealt with so seriously or do you think the response from security and the police was justified in this instance? Especially seen as he may have asked permission prior to making the flight?
All I wanted was to shoot 5 seconds of video to promote a non-profit. I asked a cop 20 minutes before I did it. He said it was fine.

— Sean Nivin Riddle (@SeanRiddleBBN) February 6, 2016
On the plus side, no one was hurt and while the done may not be in the best condition, it could have ended a lot worse. That being said, I'm hoping Sean got the footage he was after and gets to reclaim the drone soon, as we hate to see people taken away from their gadgets.