Planet Coaster Will Let Players Crash Coasters Into Guests
---
---
---
Alexander Neil / 5 years ago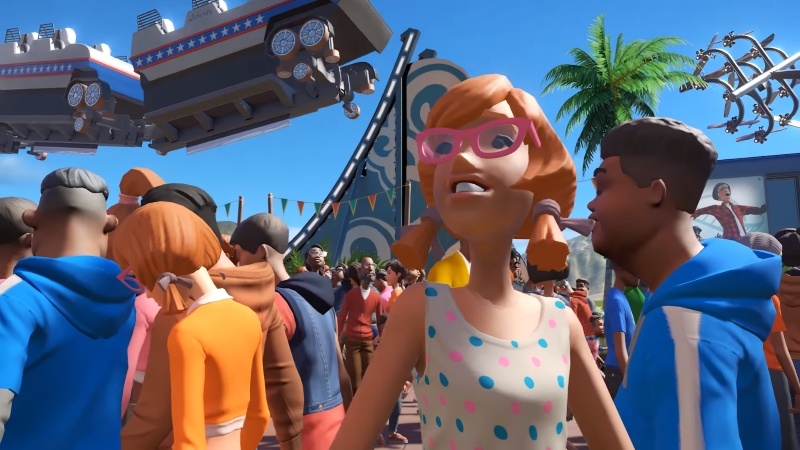 Coaster crashes are the darker side of the myriad of theme park management games that have been released over the years, with many players finding enjoyment not just in creating the greatest and most successful park, but also how far they can launch coasters off their tracks and how spectacular they can make the crashes. For fans of the latter, Planet Coaster will not disappoint, with Frontier Developments' latest display of their upcoming game showing that coaster crashes are alive and well and more beautiful than ever.
Taking the stage at EGX today, Frontier Developments showed off their latest addition to their early access theme park management game which has very strong hints of the classics such as Rollercoaster Tycoon in its presentation. What Planet Coaster does bring to the table is the beauty of a modern day game, with the latest trailer showing that crashing a coaster into a crowd of unsuspecting guests has never looked so good, complete with classic music to complete the scene.
Whether this feature will be included in the game ahead of its projected November release is unclear, but for those fans of the classics who love some rollercoaster mayhem, this new addition may just bring in some new fans who were unsure. Round of human bowling, anyone?