PlayStation Plus October Line-up Announced
---
---
---
John Williamson / 7 years ago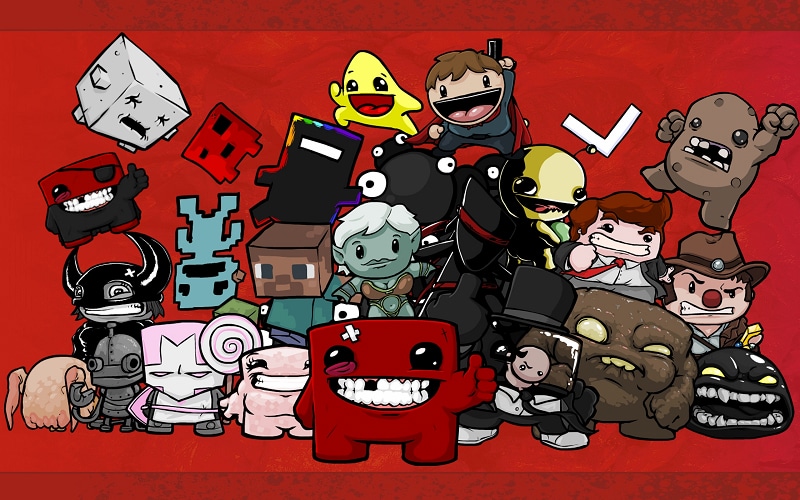 The PlayStation Plus service hasn't offered a wide array of stellar, first-party exclusives for some time. During the PlayStation 3 era, many mainstream releases were bundled into the subscription package which created an astonishing value proposition. However, it seems the PlayStation user-base is becoming fairly polarized as consumers often argue about the quality of the games provided on PlayStation Plus.
Sony has just announced the October line-up which includes:
Broken Age is a point-and-click adventure game from the iconic studio, Double Fine productions. I was personally disappointed by Broken Age and perhaps my expectations were too high given the history of Double Fine. Nevertheless, it's still a superb single player narrative experience and a great choice for the PlayStation Plus service.
Super Meat Boy can be picked for almost nothing these days but that shouldn't put deter you from playing one of the greatest indie action-platformers ever made. The difficultly curve is unforgiving but this adds to the game's charm and satisfaction rate when perfecting individual levels. However, the experience will certainly make you want to throw a controller outside every so often.
The other titles I'm not overly familiar with but I've spent a brief amount of time in Unmechanical which is a 2.5D puzzle game. Unmechanical was originally released on PC in 2012, and the extended version only adds a few extra levels and bonuses. Therefore it's not the best addition to this month's PlayStation Plus line-up but should provide a few hours of fun.
Judging the quality of games each month is always down to subjective taste. Some people classify indies as great choices whilst other consumers just want big-publisher releases like Tomb Raider. I personally think a combination of both is the best policy. Ideally, Sony should offer a better library, but the PS4 is sorely lacking in first-party exclusives. Perhaps this will change over time, but in all honesty, PlayStation Plus doesn't appear like a good investment at £40, when the majority of these games are included in bundles on PC.