Plextor Embraces The Next Generation with USB 3.1 SSD at Computex 2016
---
---
---
Bohs Hansen / 5 years ago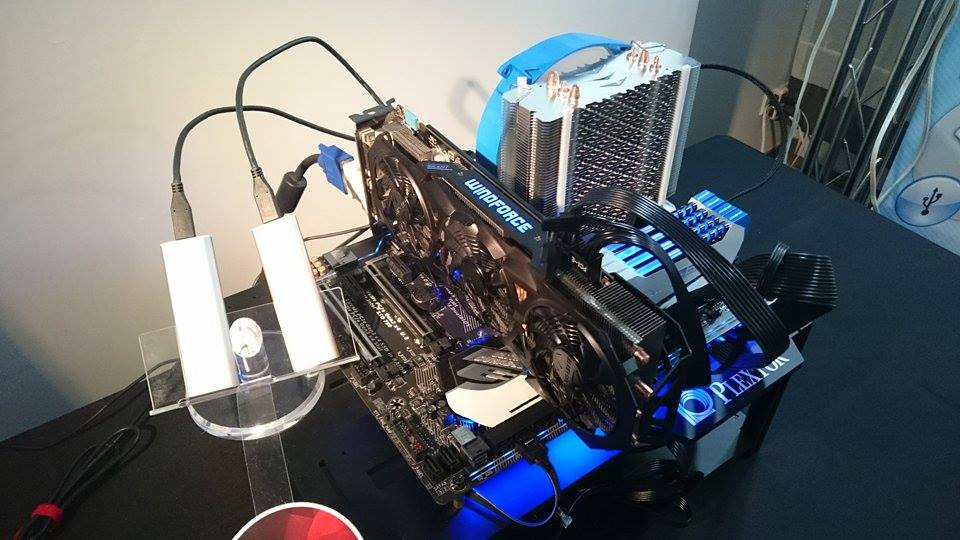 Plextor also embraces the next generation connectors and brought their new USB 3.1 SSD to Computex 2016. The new EX1 external solid state drive is an amazing looking drive that connects utilizes the new USB 3.1 Type-C connector.
The EX1 isn't just a great performing external drive, it also looks great and is made with what is referred to as a premium quality design. While the drive is small, it is a true SSD and it will deliver performance according to that as well as a great endurance.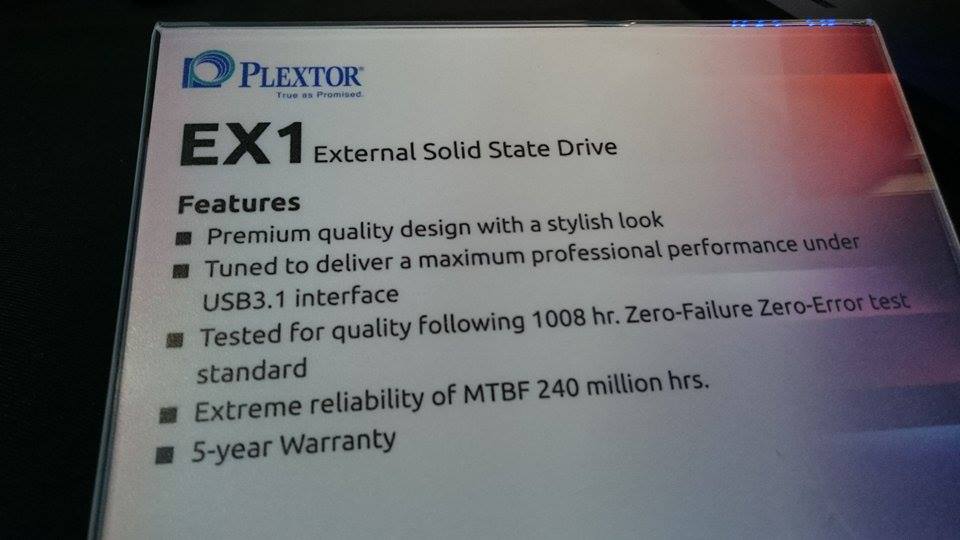 The EX1 will be available in three sizes: 128GB, 256GB, and 512GB capacity. The maximum transfer rate is said to be 500MB/s with is quite impressive for an external drive. The MTBF of 240 million hours isn't without either and Plextor shows the trust in the drive by adding a 5-year warranty.
We don't know exactly what's inside the drive yet, but based on the shape it is more or less safe to assume that it is an M.2 drive with a small adapter board housed in a stylish enclosure. Digging a bit around, I could find out that the drive is powered by a Via Labs VL716 controller which is a USB 3.1 to SATA 6Gb/s bridge controller for a Type-C connector. It supports both the traditional Bulk-Only Transport (BOT) as well as the newer USB Attached SCSI Protocol (UASP) that allows for mass storage command queuing and out of order data transfers.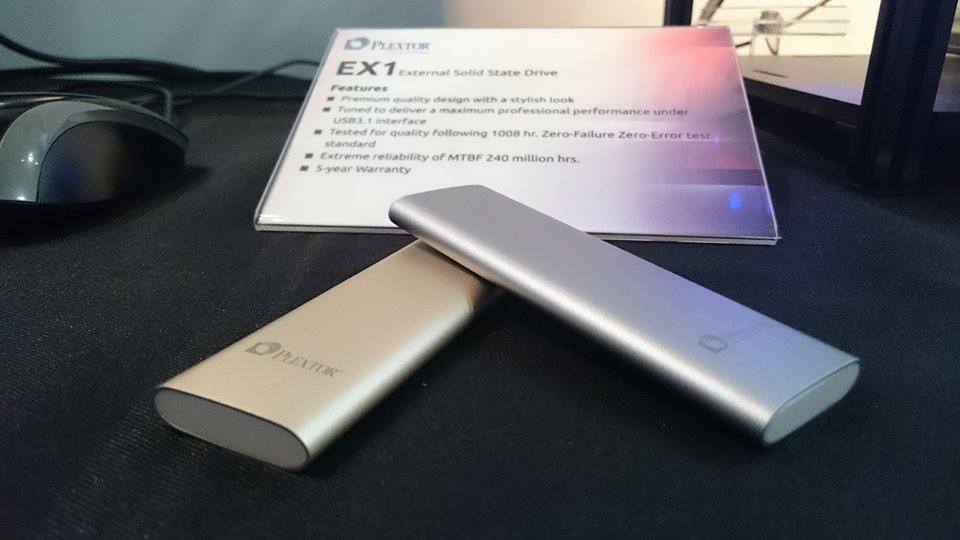 Plextor hasn't revealed any pricing or availability yet, but we will update you with that and all other details as soon as they become available. I also hope to get one of these great looking drives in for a review when they do become available, so fingers crossed for that.
We will be back with more Computex 2016 coverage shortly, so stay tuned and check back. There are still a few days left with plenty of hardware for everyone's taste.