Plextor S2G 512GB Entry-Level M.2 Solid State Drive Review
---
---
---
Bohs Hansen / 5 years ago
Introduction
---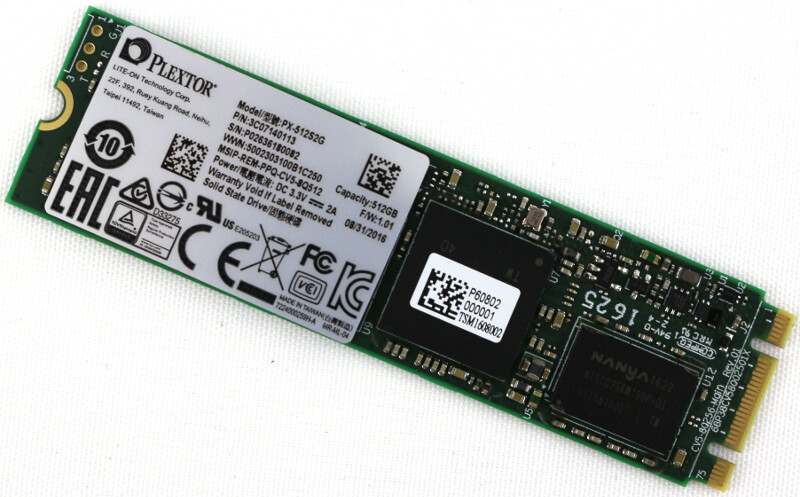 Today I'm taking a look at an SSD that has been designed with first-time adopters of the technology in mind, the Plextor S2 in the M.2 2280 form factor. Whether you need a drive for your M.2 enabled desktop system or an ultrabook, the S2G is sure to be a great choice over mechanical storage drives or for those who just want more capacity for a reasonable price.
Plextor offers the S2G in three different capacity options, 128GB, 256GB, and 512GB, and it is the largest of the three drives that I have in the test system today. The S2G is rated for up to 520MB/s read performance and up to 480MB/s for sequential writes. The random performance ratings for read and write are 81K IOPS and 75K IOPS respectively.

Plextor built the S2G with a Silicon Motion SM2258 and has coupled that with SK Hynix 16nm TLC NAND as well as 512MB DDR3 cache from Nanya. This combination is what allows Plextor to offer an amazing price vs performance ratio and provide first time users with an affordable entry into the market.
The Plextor S2G is still packed with great features such as the basic Trim, S.M.A.R.T., and NCQ as well as the proprietary PlexNitro technology which uses an SLC cache mechanism which makes over-provisioning (OP) unnecessary. This allows Plextor to offer the full capacity of the SSD at the user's disposal. This means that you get the full 512GB rather than just 480GB. That's 32GB more capacity. The drive also features LDPC error correction code for data accuracy and reliability.

The S2 series also supports Plextor's great software offerings such as PlexTurbo, PlexCompressor, and PlexVault. With PlexTurbo you are able to use a portion of your system memory to accelerate the performance of the drive while it also increases the lifespan by preventing unnecessary writes. PlexVault can create password protect vaults on your system, allowing you to safe keep files from other users you share the system with. Last but not least, PlexCompressor utilizes custom, smart compression technology that gives the user more storage capacity without impacting user experience and system performance.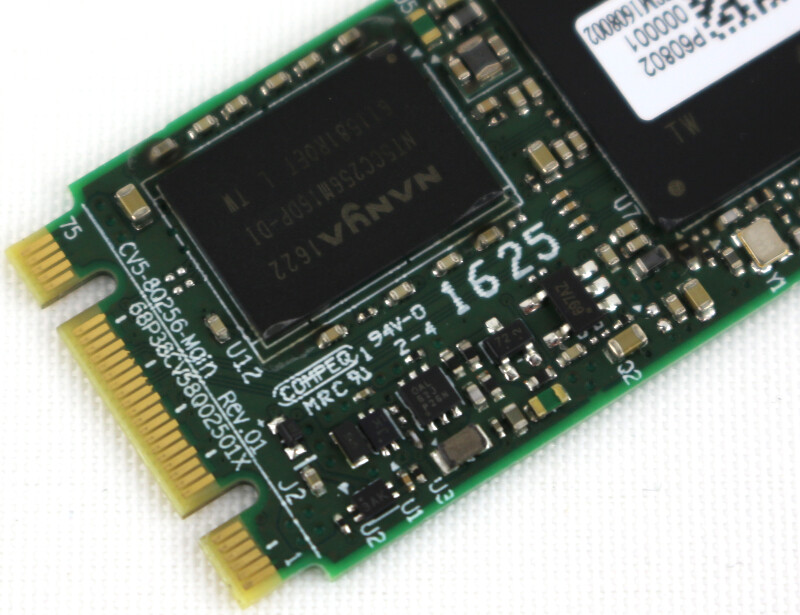 The S2G maintains the standard for flawless quality set by Plextor. It has passed rigorous inspections under the most advanced SSD testing equipment in the world which doesn't allow a single error or fault (Zero Error). The "Plextor endurance testing mechanism" simulate a range of professional read-write scenarios to ensure stability and data security.
This includes a 100% Burn-in and Aging test, 48 hours sustained read and write test, 4000 times idle test, sleep and hibernation test, 250 times power cycle, cold and warm boot test, and 1008 hours of zero-error testing.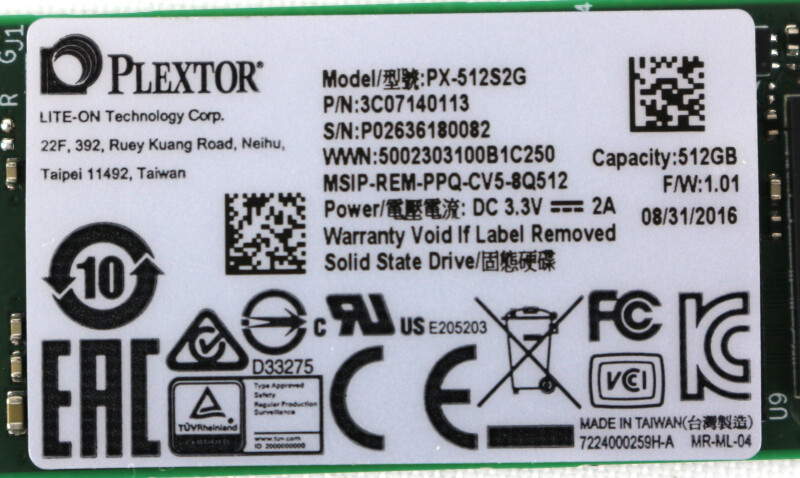 As for durability, the S2G comes with a standard mean time before failure rating of 1.5 million hours and Plextor backs this 10 gram light drive with a 3-year warranty.
Feature Highlights
Ideal for first-time adopters
LDPC
PlexNitro Cache buffer
Flawless quality control
PlexVault and PlexCompressor software
PlexTurbo for improved performance and prolonged SSD life
Packaging
Most M.2 drives come in a simple blister package similar to those RAM come in and the S2G does so too. It's all that is needed for these tiny drives. The front has all the drive details in plain view, including the performance ratings.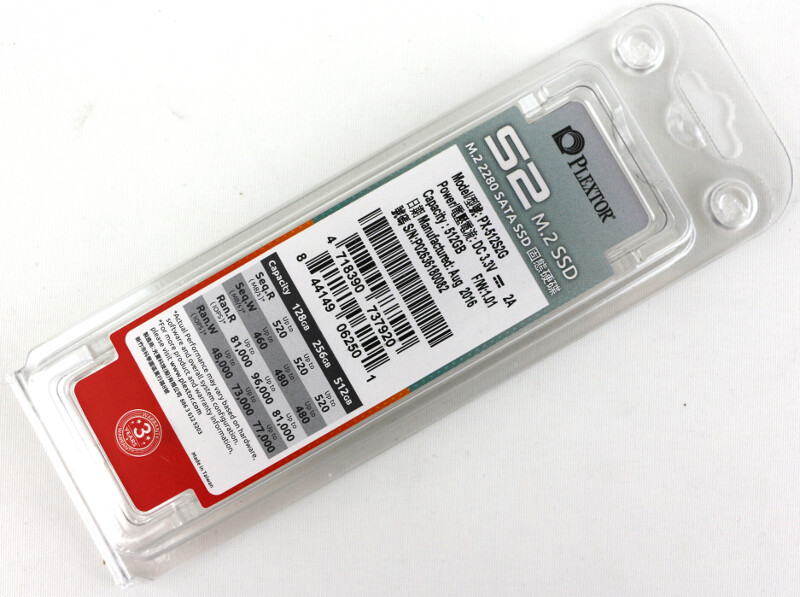 Besides the drive itself, there's also an extra mounting screw for M.2 slots in case your adapter card or motherboard has its own missing.