PNY GeForce GTX 950 XLR8 OC Gaming Graphics Card Review
---
---
---
John Williamson / 7 years ago
Introduction
---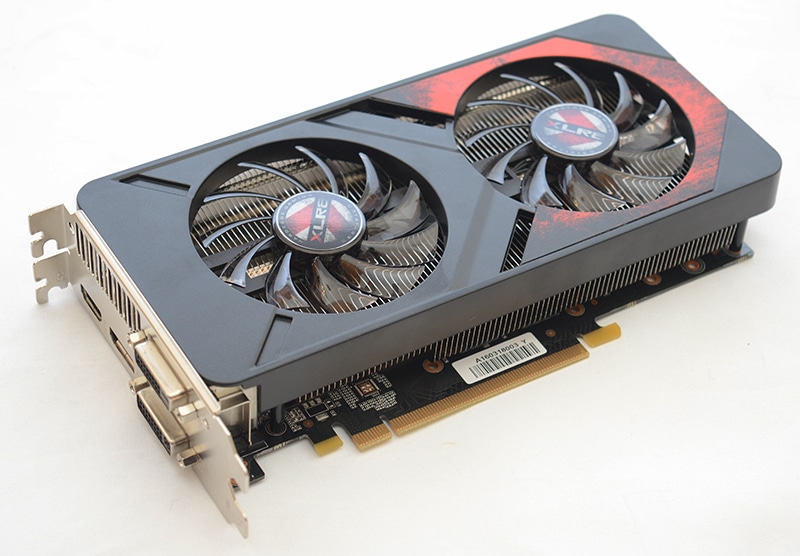 The overwhelming majority of media headlines have fixated on NVIDIA's latest flagship graphics card, the GTX 1080. While this incredible creation is an innovative piece of hardware based on a new 16nm FinFet manufacturing process, it's still extremely expensive especially if you reside in the United Kingdom. As a result, existing Maxwell solutions are tailored towards the mass market and remain an attractive proposition provided you're willing to accept the older architecture. Thankfully, affordable options like the GTX 950 offer good performance numbers and act as a gateway to PC gaming if you're unsure about making the switch from traditional consoles. Typically, custom variants from various AIB vendors appear relatively soon after the core's initial launch. This makes the PNY's GTX 950 XLR8 OC an oddity because it arrives at a time when partners are focusing on Pascal.
Nevertheless, it's always welcome to analyse a custom graphics card which features a hefty factory overclock. More specifically, the PNY GTX 950 XLR8 OC features a core clock of 1152MHz and 1342MHz boost. This is a significant increase from the default 1026MHz and 1190MHz specification. On another note, this particular version has an effective memory speed of 7200MHz and consumes 90 watts. As you might expect, the product supports a number of NVIDIA inventions such as GPU Boost 2.0, Dynamic Super Resolution and much more. Priced at a mere £134.99, how much performance is actually possible on such a tight budget?
Specification: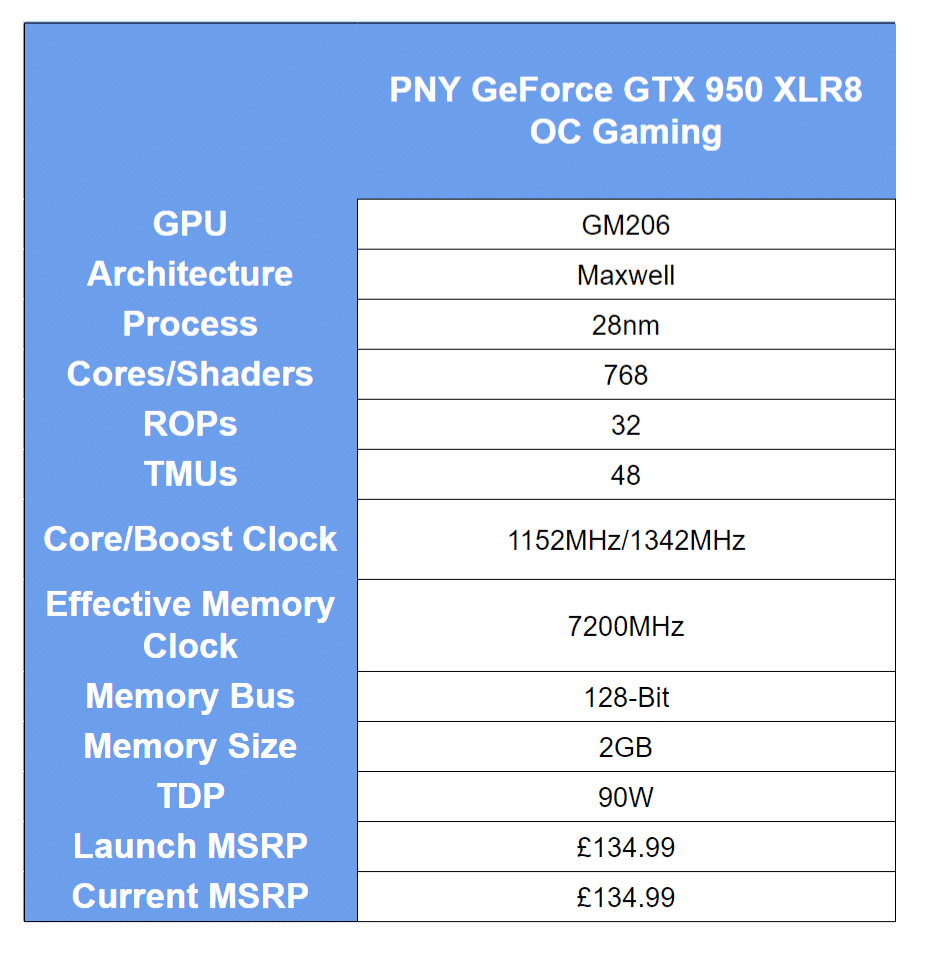 Packing and Accessories
The graphics card comes in an attractive box sporting an eye-catching decal. Furthermore, the XLR8 branding is rather imposing and emphasises the unit's overclocking credentials.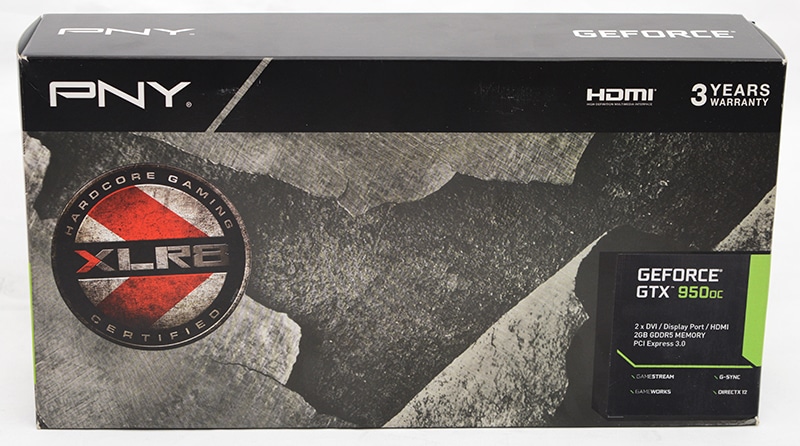 On the opposite side, there are details of the GPU's comprehensive 3-year warranty, PNY's company background and social media presence. This section is rather understated and contrasts with the front cover extremely well. Ideally, I'd prefer to see stronger adhesive because the tape holding the middle portion uncouples too easily. Saying that, this is a minor complaint in the grand scheme of things.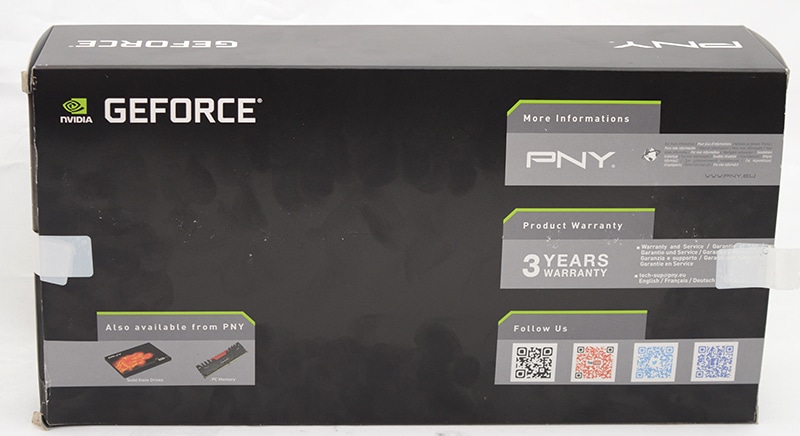 In terms of accessories, the product comes with a driver's disk, installation guide and VGA to DVI adapter. This is useful for those who are currently using an older monitor and want to enjoy improved frame-rates via a modern graphics card.