PNY GeForce GTX 960 XLR8 OC Gaming Graphics Card Review
---
---
---
John Williamson / 7 years ago
Introduction
---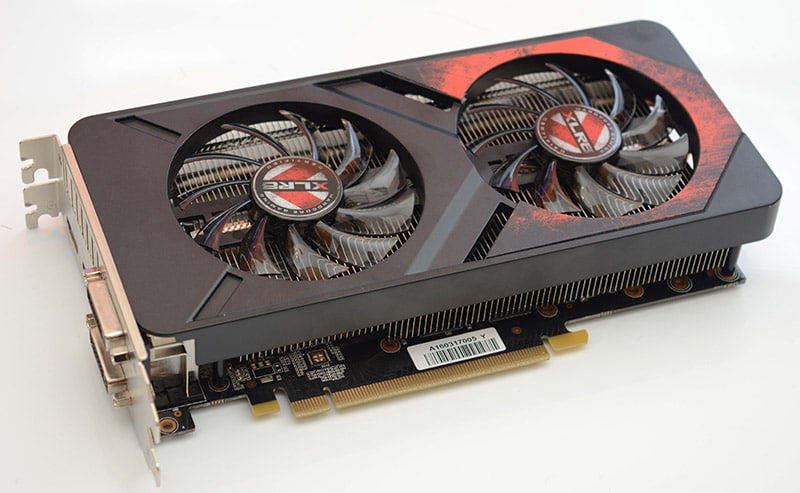 The GTX 960 targets consumers with a limited budget demanding consistent frame-rates on a 1080P monitor. Even though it's possible to use the GTX 950, many users feel this is a concession too far and it's a better investment to opt for the higher end model. According to the Steam Hardware Survey, the GTX 970 has rapidly become the most popular option available today and accounts for 4.91% of Valve's user base. As a result, custom cards haven't really deviated from their launch price and remain out of reach for newcomers who don't want to spend too much money on graphics hardware.
Previously, we reviewed the PNY GTX 950 XLR8 OC Gaming and was surprised by its competitiveness compared to the ASUS STRIX GTX 960. Today, we're analysing the GTX 960 version which sports the same cooling solution and aesthetic design. Judging by the GTX 950's results, I'm expecting great performance numbers and cannot wait to see how the GPU fares against similar offerings. Technically, the graphics card features a base clock of 1203MHz compared to NVIDIA's 1127MHz stock value and the boost clock has been increased from 1178MHz to 1266MHz. On another note, the memory is overclocked to an effective speed of 7200MHz via a 128-bit interface. Please note, this particular edition includes 2GB of VRAM and not the 4GB amount seen on some higher end SKUs.
Specifications: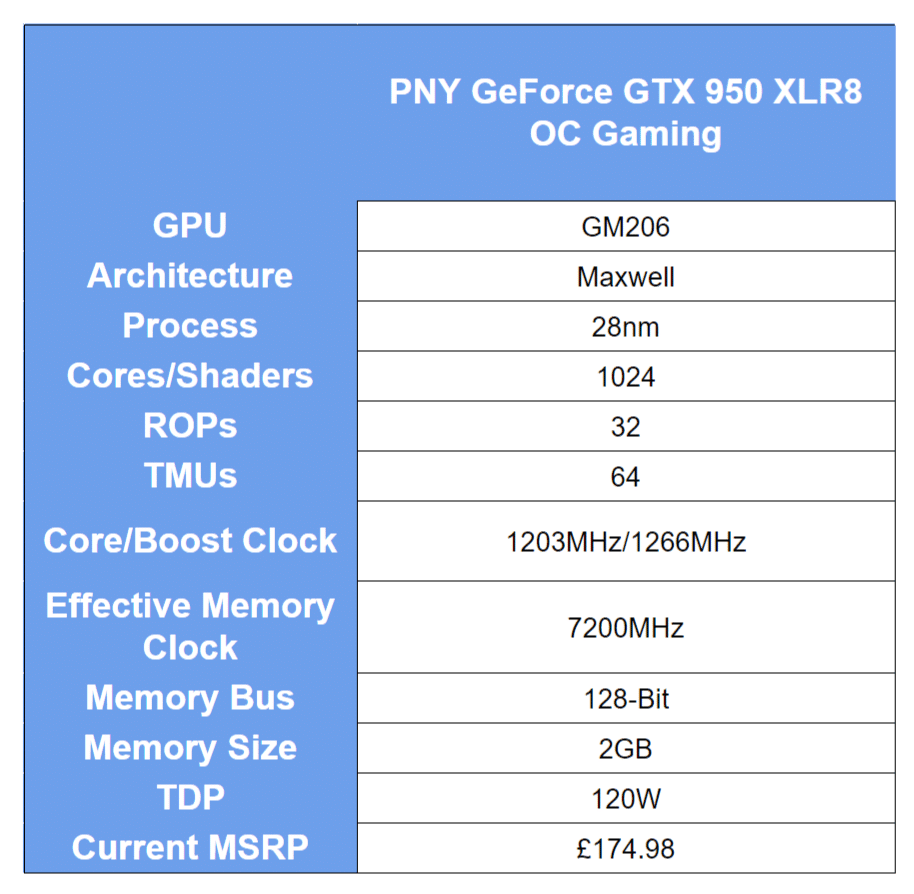 Packing and Accessories
The packaging is identical to PNY's GTX 950 XLR8 OC Gaming graphics card apart from the naming scheme on the front. This makes sense to cut printing costs and also provides a great synergy throughout the entire range. Once again, the attractive decal and XLR8 branding draws you into the product and emphasises its gaming credentials.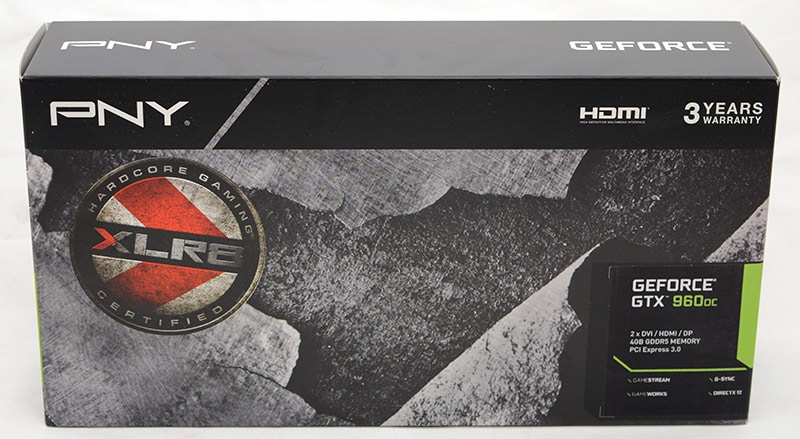 The rear section is relatively plain and provides links to learn about PNY's company history, other products in their catalogue, the warranty length and QR codes to access PNY's presence on numerous social media platforms. Rather strangely, the warranty period on the box states 3 years while the official website claims the GPU is backed by a lifetime warranty.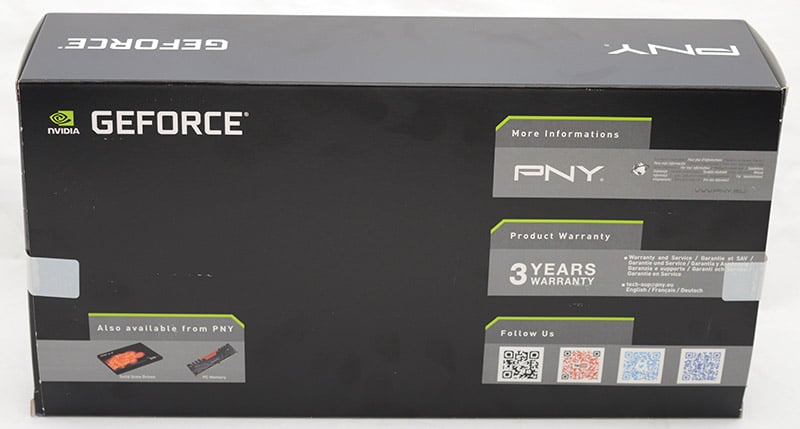 Included in the box is a driver's disk, installation guide and DVI to VGA adapter.