Portal 2 PC Review
---
---
---
Andy Ruffell / 12 years ago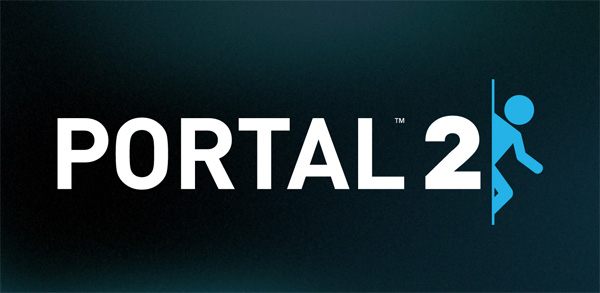 Portal 2 was a long awaited game for a lot of us with delays pushing it back further and further and within that slightly annoyed, highly anticipated group was an eager yet impatient me. I was one of those who pissed and moaned about things being pushed back further each time it seemed to get that little bit closer.
In the end i decided to put my focus into other areas, and sooner did I know, Portal 2 was released and there was much rejoicing. Portal 2 is the second installment in the Portal "series" and includes a very similar storyline to the original, with some added extras of course. One aspect of the game that is quite different are the twists that are involved which include you making some unlikely alliances and quite comical decisions.
The game's main focus is as always trying to destroy whoever is in charge, which starts off with our power hungry friend from the original Portal game. As time ticks on, she soon becomes your alliance and you end up battling against the new taskmaster; Wheatley, played by British genius Stephen Merchant. You may know Stephen as the co-writer and co-director of popular sitcom; The Office. As of late he has always been signed up for the Barclays banking adverts which spouts a lot of humour which thankfully is included in Portal 2.
If you like humour and more importantly some witty sarcasm then you will love Wheatley and Portal 2 alltogether. We will be focussing on the overall gameplay in single player as well as the highly anticipated multi player aspects of the game as they both have a lot to offer.
Portal 2 Minimum System Requirements:
CPU – 1.7 GHz Processor
RAM – 512MB
Video Card – DirectX® 8.1 level Graphics Card (Requires support for SSE)
Windows® 7 (32/64-bit)/Vista/XP
Other – Mouse, Keyboard, Internet Connection
Portal 2 Recommended System Requirements:
CPU – Pentium 4 processor (3.0GHz, or better)
RAM – 1GB RAM
Video card – DirectX® 9 level Graphics Card
Portal 2 Mac Minimum System Requirements:
OS X version Leopard 10.5.8
Snow Leopard 10.6.3
1GB RAM
NVIDIA GeForce 8 or higher or ATI X1600 or higher
Mouse
Keyboard
Internet Connection