PowerColor Briefly Lists AMD Radeon 6600/XT GPUs
---
---
---
Mike Sanders / 5 months ago

Following the continued growth of the mountain of leaks and speculations surrounding them, it seems all but certain that AMD will formally announce the launch of both their Radeon 6600 and 6600 XT graphics cards within the next couple of weeks. – If you did, however, require a little more convincing of that fact, then following a report via Videocardz, eagle-eyed people have spotted that, for a brief moment, PowerColor listed both of these GPUs on their official website!
PowerColor Confirms Upcoming Radeon 6600/XT Launch?
It is, of course, something of an open secret that both the 6600 and 6600 XT graphics cards will be launched sooner or later. Quite frankly, based on the prior Radeon line-ups, it would be exceptionally shocking if it didn't happen. Through this listing on PowerColor's website, however, while it has certainly jumped the gun a little, this is pretty much now categorical confirmation that something official from AMD is coming.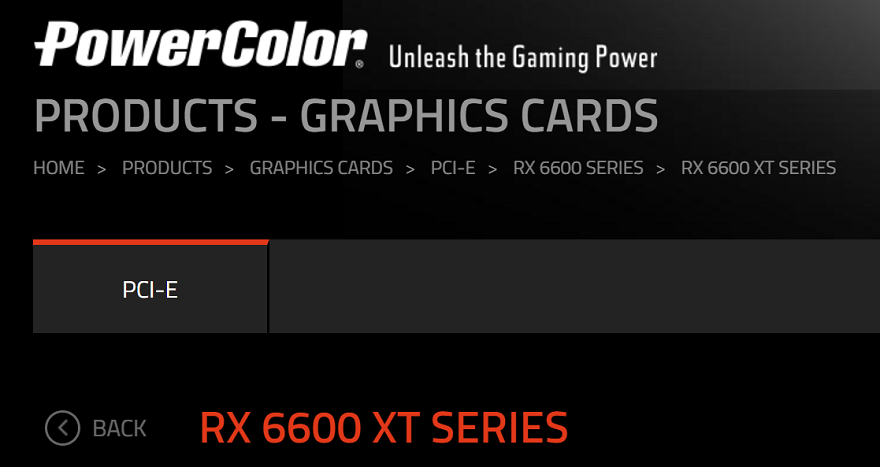 Now, when we'll see the 6600 and 6600 XT, that is still a matter of total speculation. AMD has still not said anything official on the subject, but by and large, all sources agree now that an announcement event should take place before the end of this month. With the graphics cards likely set to feature 8GB of VRAM, therefore, it will clearly be interesting to see what these new entry-level models can bring to the market.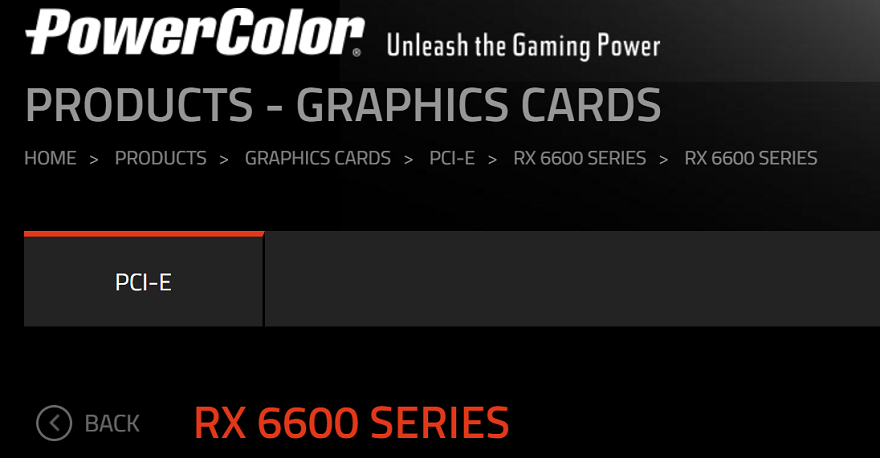 What Do We Think?
The clear hope with both the 6600 and 6600 XT graphics cards is that AMD will have a new 'budget king' on the roster to help gamers who are looking for an upgrade on restricted finances. There is even some speculation that AMD will specifically market these GPUs as the perfect new alternative to both the RX 480 and RX 580. Rest assured though, as soon as something official is announced and we have samples in our hands, we'll be ready to tell you just how good (or bad) they really are!
Oh, and just in case you wanted to go off checking for yourself, we can confirm that PowerColor has now removed both listings from their website.
What do you think? – Let us know in the comments!