Powercolor R9 280X TurboDuo 3GB Graphics Card Review
---
---
---
Ryan Martin / 9 years ago
Introduction
---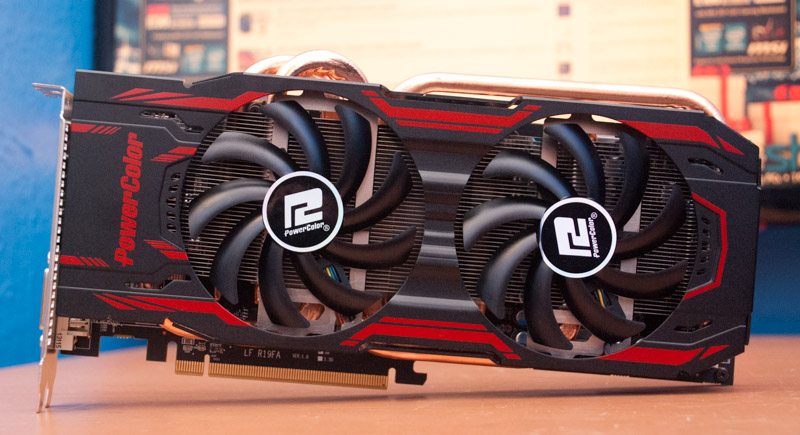 We seem to have been inundated with AMD graphics card of late and the trend isn't stopping today as we have another AMD graphics card in the office. Today we have a rather swanky looking solution from the guys over at Powercolor as we are putting their R9 280X TurboDuo overclocked graphics card on the test system. The first and most obvious feature about this graphics card is the rather epic looking cooling solution. It boasts a pair of 90mm cooling fans, three large 8mm heat pipes and a massive aluminium heatsink. That's all enclosed in a rather beautiful looking red and black metal shroud and topped off with a solid metal backplate for good measure. In terms of clock speeds Powercolor haven't been too adventurous opting for a up to 1030MHz clock speed which is up from the stock R9 280X speed of of up to 1000MHz. This means it is the lowest clocked Radeon R9 280X graphics card we've tested, though that doesn't mean it can't be pushed a bit further with some overclocking. Powercolor have also left the memory at the default 1500MHz actual, 6GHz effective.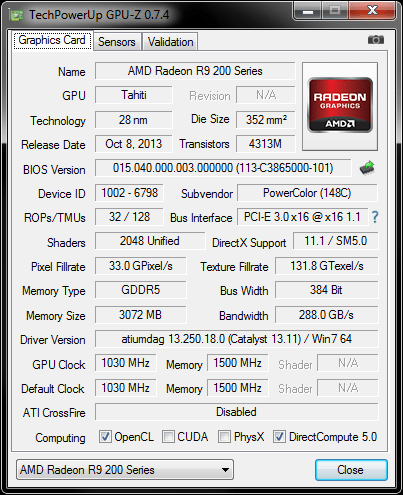 Powercolor's packaging comes with the usual textured plastic emblem with the product branding which is in this case TurboDuo. It also points out the UEFI compatibility, 4K support and support for up to 4 displays out of the box. Of course if you have an MST Hub then you can support up to six by splitting one of the DisplayPort connections.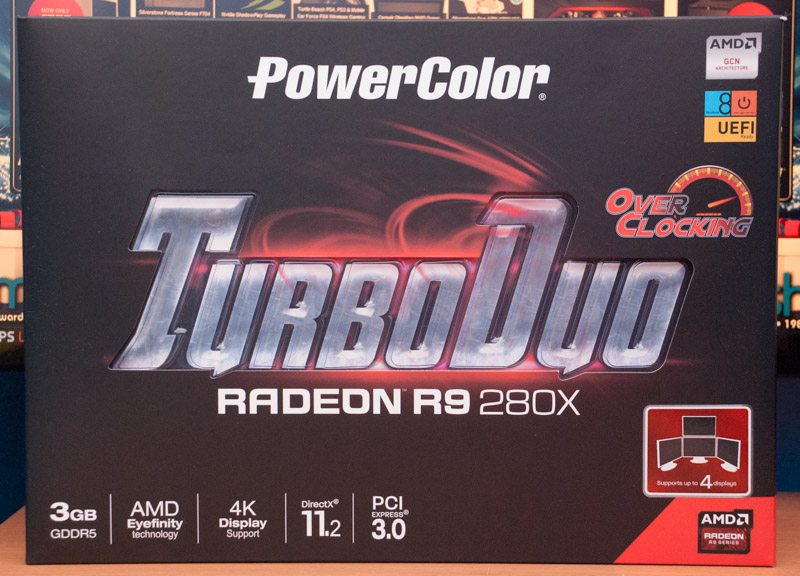 The rear of the box has more details about the design and features of the graphics card. You can check more of those out on its product page here.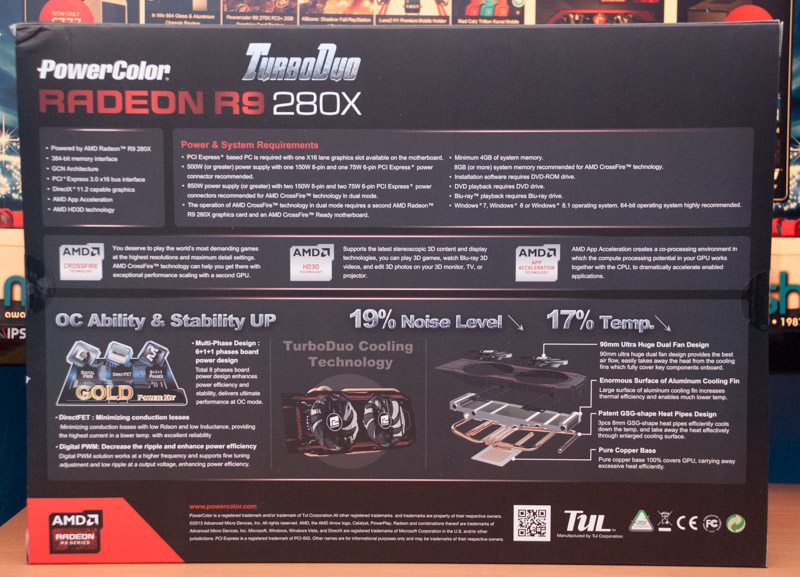 Powercolor's accessory package includes a 6 to 8 pin power cable adapter, CrossFire bridge, DVI to VGA adapter, mini DisplayPort to full size DisplayPort adapter, quick installation guide and driver CD.