Predator DLC Coming to Mortal Kombat in July
---
---
---
Ashley Allen / 6 years ago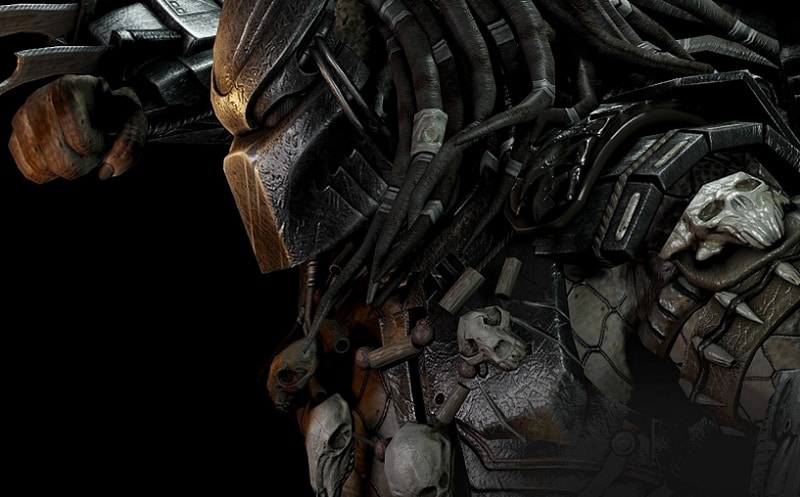 After taking on Arnie, Danny Glover, and Adrien Brody(?), it seems that the Predator is set to come head-to-head with Johnny Cage and Sonya Blade very soon. Creative Director Ed Boon has confirmed the alien hunter will soon be joining the ranks of Mortal Kombat X's great and good, alongside Friday the 13th's Jason Voorhees, as a DLC character this July.
Boon announced the news on his Twitter account:
Predator is koming to MKX in July !!pic.twitter.com/efnjJMYO0o

— Ed Boon (@noobde) June 26, 2015
The news of Predator's inclusion in Mortal Kombat X was leaked back in March, then later confirmed by the game's developer, NetherRealm Studios, but we've had to wait months for an official release date.
Alongside the Predator character will be the Prey Pack, which includes Predator-style skins for Commando Johnny, Infrared Scorpion, and Carl Weathers (who featured in the first Predator movie, as well as playing Apollo Creed in the Rocky films) as Jax. The Prey Pack will form part of the larger Mortal Kombat DLC pack, which should also include the character of Tremor as part of the Klassic Pack, priced at $30.
With two classic horror characters appearing in Mortal Kombat X, who else would you like to see added to the game? Halloween's Michael Myers, Freddy Krueger, or the Alien franchise's Xenomorph, perhaps? My vote's for Pinhead. Let us know who you'd like in the comments.
Thank you Shack News for providing us with this information.