Prince of Persia Sands of Time Remake is Indefinitely Delayed
---
---
---
Mike Sanders / 2 years ago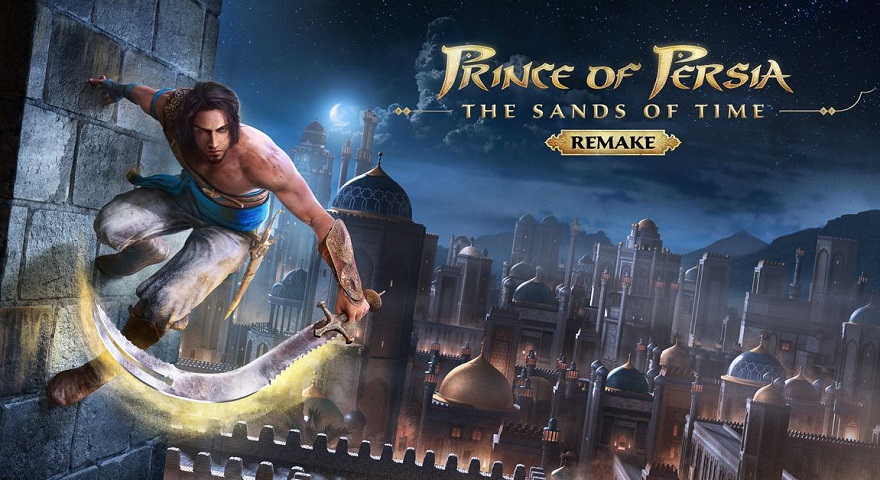 Following the confirmation of the Prince of Persia Sands of Time Remake last Autumn, there was clearly a lot of anticipation surrounding it. Not only for the fact that the original game was very decent, but also that a long and largely ignored franchise was set to get a brand new shot in the arm. However, as with many things during the COVID-19 pandemic, it was confirmed a few months after the initial announcement that the game wouldn't be making its scheduled January release date and was subsequently pushed back to March.
Following an official Twitter post, however, if you were looking forward to this, then the news just got a bit bleaker. Well, in terms of being able to play it sooner rather than later at least. In a nutshell, the Prince of Persia Sands of Time Remake is not coming out in March. In fact, it's now been delayed indefinitely!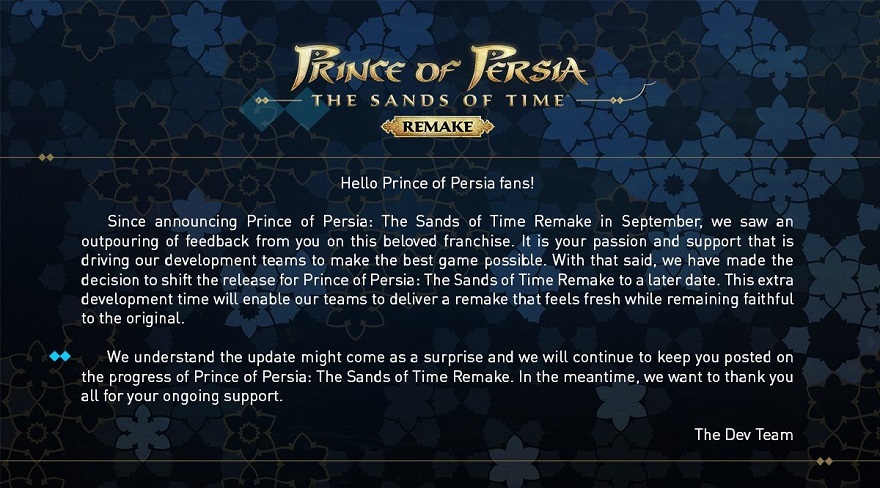 Prince of Persia Sands of Time Remake
With the game originally only being delayed for two months, I think many considered this a very reasonable period of time, particularly if it required a little more spit and polish. Following this latest official update from the developers, however, the elephant in the room undoubtedly is the fact that with the game being confirmed as delayed again, this time they haven't chosen to state a new release date.
In some ways, however, this can be viewed as a positive thing. For example, Cyberpunk 2077 kept pushing back and confirming new release dates all the time during its development. In fact, if I remember correctly, they stated at least 6 dates (specific or rough) that were ultimately never achieved. As such, for the Prince of Persia Sands of Time Remake, they might be wanting to avoid specifically giving any new release dates now to remove any undue pressure to release it before it's actually in a relatively decent state.
There is, however, potentially another theory as to why this has happened.
What Do We Think?
We should note that because it may also be a huge factor in this decision, following the announcement trailer's release, the reaction from certain aspects of the fans was not overwhelmingly positive [He means we all thought it was crap! – Pete]. Many cited that despite this being a supposed remake (which is a lot more substantial than a remaster) that the game didn't look overly graphically impressive by modern standards. – As such, it's entirely possible that this feedback has been taken on board to attempt, and, as such, they're not trying to improve further on how the game actually looks. – It's just a theory, but one that potentially makes the most sense.
So, the bad news is Prince of Persia Sands of Time Remake is delayed. And more so, we don't know when it's actually coming out now. However, the good news is that it's probably going to be a lot better for it. And even then, we suspect that this will be released before the end of the year.
What do you think? – Let us know in the comments!