Microsoft Collaborated Heavily With NSA And PRISM Says Report
---
---
---
Ryan Martin / 10 years ago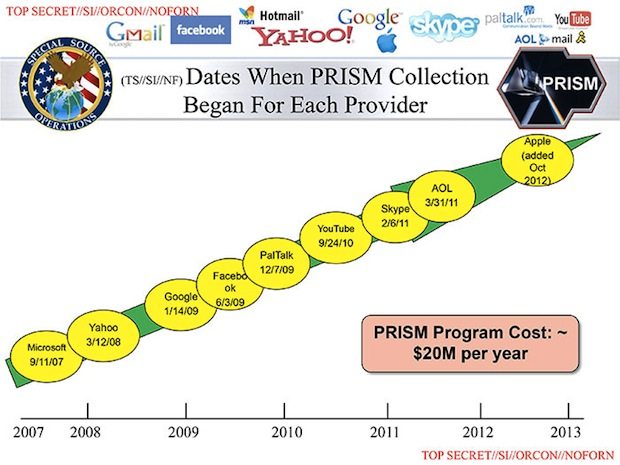 A new report by the Guardian states that Microsoft worked heavily with the NSA in the PRISM program. These new documents show a few interesting things that might make you worry about the safety of your Microsoft data IF the allegations prove to be true. Apparently Microsoft helped the NSA circumvent encryption to allow it to intercept web chats from the Outlook.com portal. The NSA already had pre-encryption access to email on Outlook.com and Hotmail but struggled due to encryption. Microsoft allegedly worked with the FBI to to allow the NSA easier access to Microsoft's SkyDrive service and all user files.
The report also explains how Microsoft worked with FBI's data intercept unit to understand issues with Outlook.com's new feature that allows users to create email aliases. Microsoft recently acquired Skype in July last year and apparently this has allowed them to triple the amount of Skype video calls collected via PRISM. Apparently data collected by the NSA is routinely shared with the FBI and CIA in a "team sport" kind of way.
Microsoft has already denied such allegations though it did state it does everything it has to when the U.S government makes requests:
"When we upgrade or update products we aren't absolved from the need to comply with existing or future lawful demands" said Microsoft in a statement to the Guardian.
Image courtesy of the Guardian