Prolimatech MK-26 Multi-VGA Cooler Review
---
---
---
Ryan Martin / 8 years ago

Just so you can remember all the mounting parts for installation we've included them here again.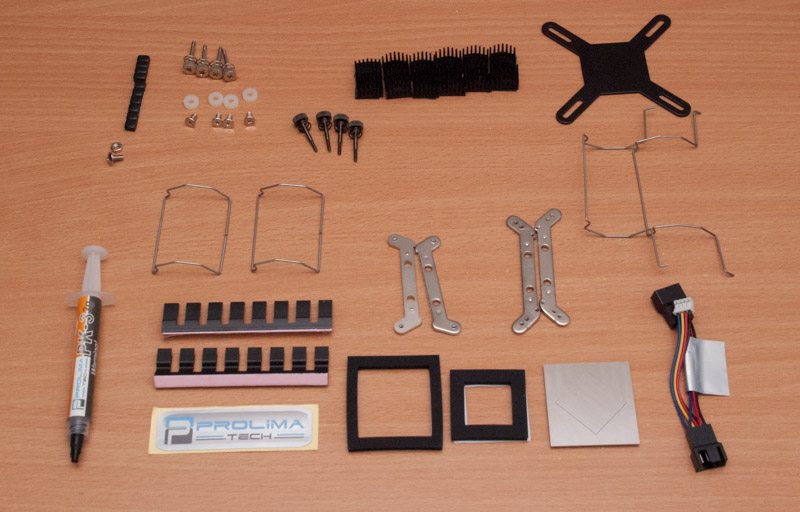 First we stripped down our HD 7970 to the PCB.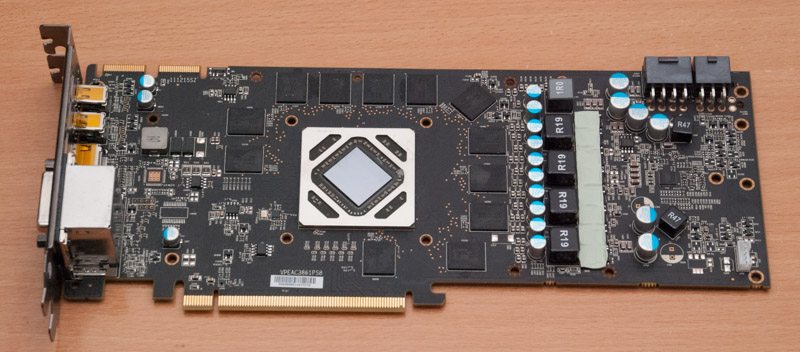 Next we attached the special AMD HD 7970 contact plate to the base and screwed on the brackets that were compatible with AMD's HD 7970.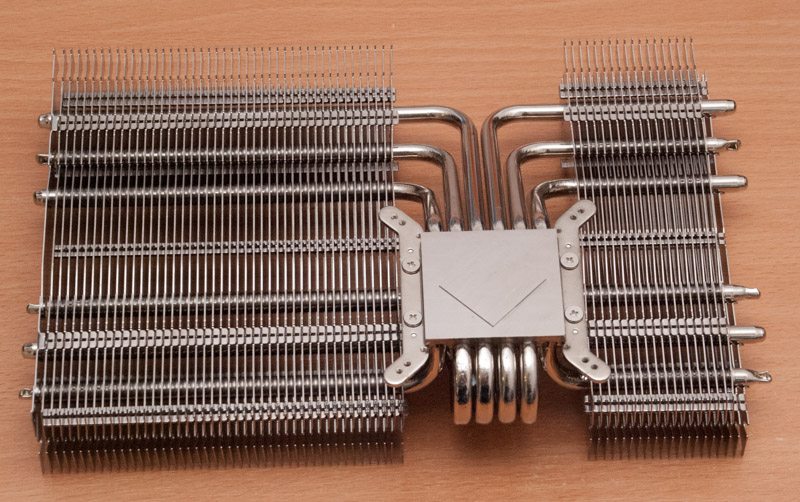 Then we added the VRAM heatsinks and VRM heatsinks to the graphics card. This was relatively straightforward but the entire process was let down by a total lack of adhesiveness on the VRAM heatsinks, to get these to fit properly we would of had to buy some special thermal adhesive.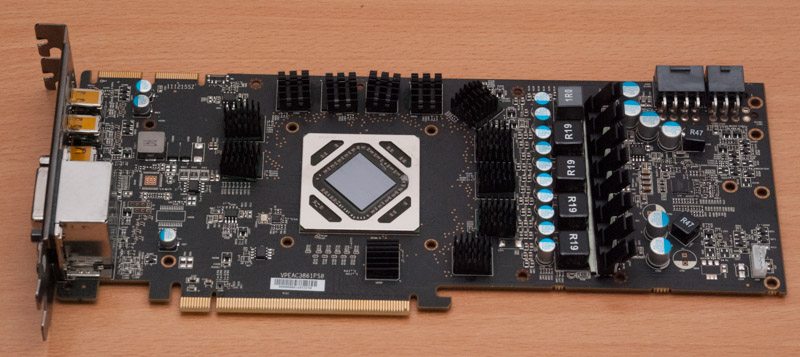 Next up we put the VGA cooler on after applying thermal paste to the base.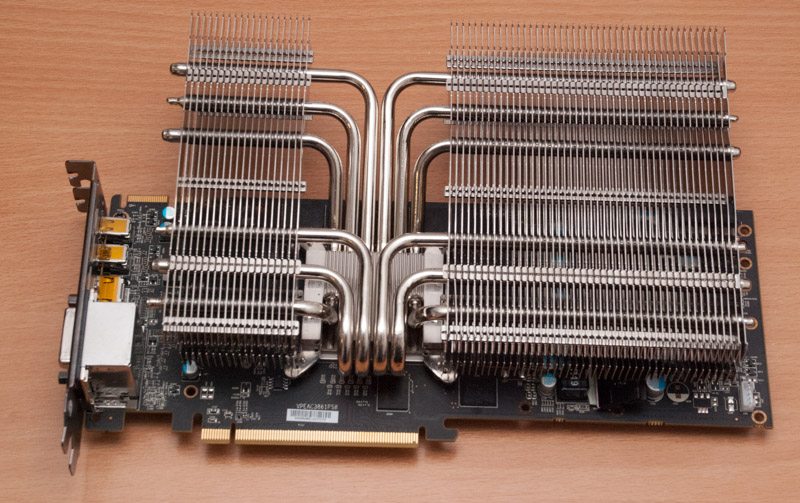 Here you can see the backplate with the spring loaded screws. The metal is insulated with foam and plastic spacers to prevent short circuiting.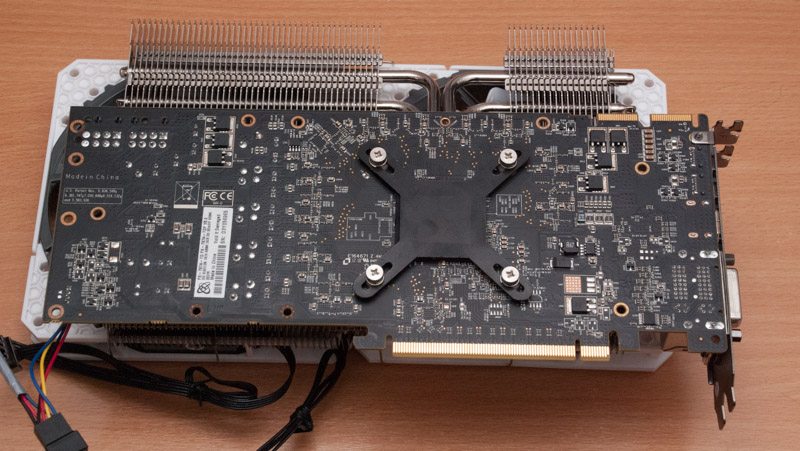 The two fans are installed with their respective fan clips. The two larger fan clips do the left fan and the two smaller fan clips do the right fan. We were provided with BitFenix Spectre Pro PWM 140mm fans for this testing.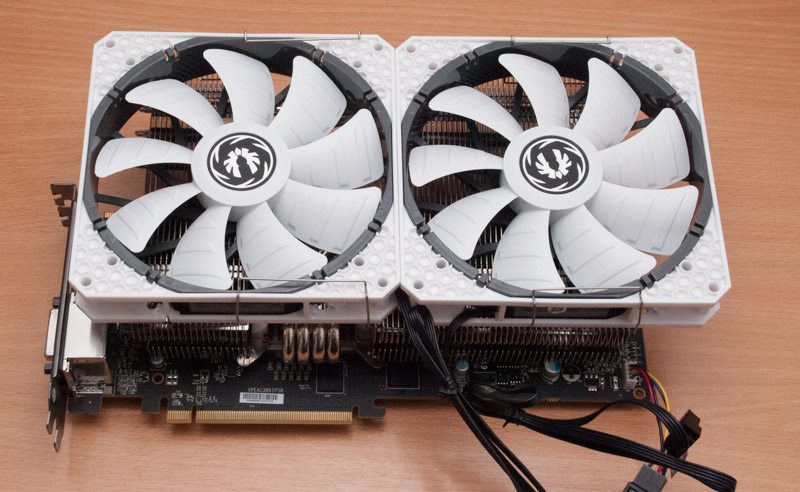 We plugged the two PWM fans into the provided cable splitter and then plugged that into the VGA board. As you can see the MK-26 with dual 140mm fans absolutely dwarfs the Sapphire HD 7950 Vapor-X, which is actually very similar in size to a reference HD 7970.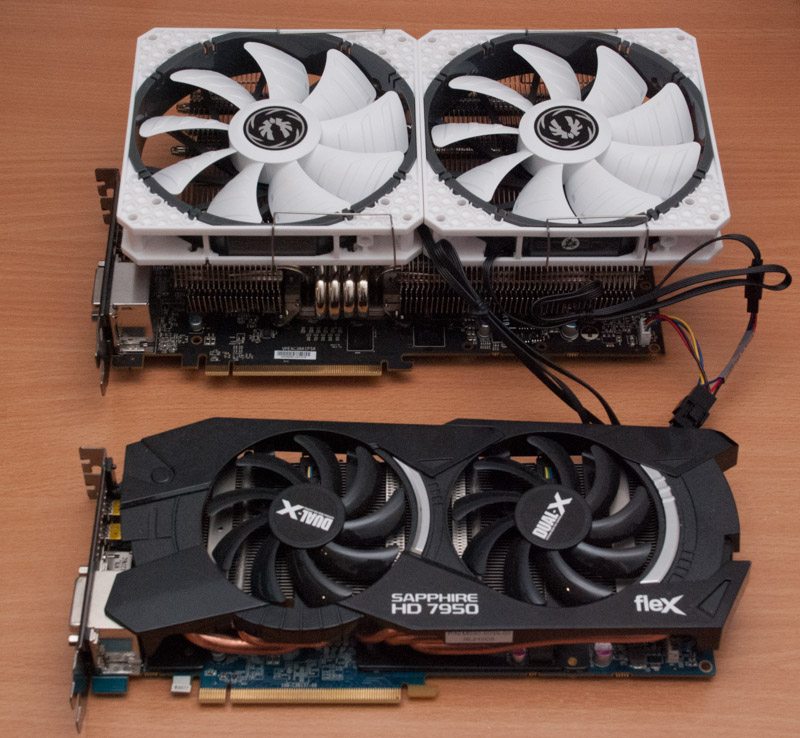 Here is a side comparison. You can the Prolimatech MK-26 with dual 140mm fans uses more than 3 VGA slots, you will definitely not be able to run multiple graphics cards (as it blocks the SLI/CFX bridges vertically and will block most PCI Express lanes).