PS4 Slim and PS4 Pro Announced By Sony
---
---
---
Alexander Neil / 5 years ago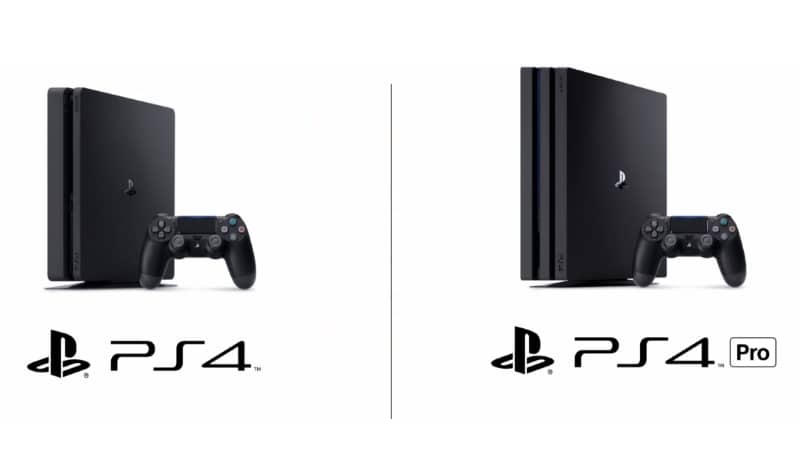 While Microsoft publicly announced their updated Xbox One, Project Scorpio back at E3 this year, Sony preferred to remain quiet on the details of their rumoured PS4 improvement. Now, at Playstation Meeting 2016, Sony have publicly announced the rumoured PS4 Neo as the Playstation Pro, as well as the inevitable reduction of the current PS4's form factor with the PS4 Slim.
Andrew House of Sony Interactive Entertainment laid out a number of promises that the PS4 Pro intends to fulfill, with 4K games running and 60fps and HDR features being the top items listed. Lead system architect of the PS4, Mark Cerny was also on hand to provide an insight as to how the PS4 Pro would deliver this content, explaining that the Pro would include more than double the graphical power of the existing PS4 while also making full use of AMD's Polaris architecture. The CPU will also have a sizable clock speed increase and be equipped with a 1TB hard disk as the minimum.
Additionally, they drive the point that the PS4 Pro isn't intended as a whole new console to replace the existing PS4, the PS4 Slim was also revealed, which would feature the same performance as the original PS4 while sporting a far smaller chassis that many will find more living room friendly. And to ensure that the existing hardware isn't totally left behind, Sony even promised that HDR capabilities would be brought to all PS4 hardware in a firmware update to be released soon.
While it's too early to start comparing the PS4 Pro to Microsoft's Project Scorpio, this new PlayStation certainly seems to be somewhat of a powerhouse, especially when you consider that many gaming PC setups would struggle to run 4K at 60fps. There was also no mention or note of whether the PS4 Pro would be able to provide an improved performance with the PlayStation VR compared to its weaker brother, though this may be a given considering the jump in hardware.
If you fancy either of these enticing new offerings from Sony, the PS4 Slim has an imminent release date of September 15th, while those after a Pro will be waiting until just November 10th. The consoles will be available at £259 and £349 respectively at launch.