QNAP TS-251 High-Performance 2-Bay Prosumer NAS Review
---
---
---
Bohs Hansen / 7 years ago
Introduction
---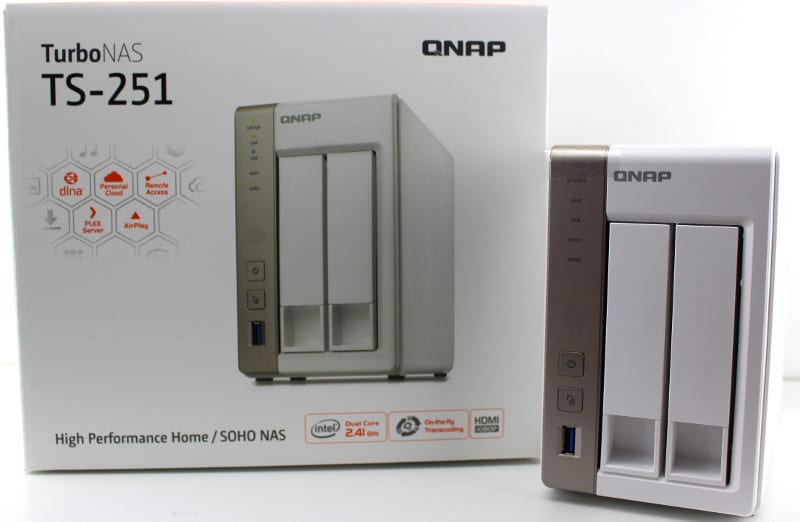 QNAP created their TS-251 Turbo NAS as a great high-performance solution for home users as well as small and medium-sized offices, and today I'm taking a closer look at what it has to offer and how well it performs in our testing area.
The TS-251 provides a high performance and high-capacity storage solution thanks to a great combination of QNAP's advanced QTS operating system and some great hardware. It is an easy-to-use yet powerful NAS for data backup, file synchronization, remote access, home entertainment, and it is also ideal for users to build a personal cloud where they can access their data easily and secure, outside of the prying eyes of strangers and commercial hosting solutions.
The QNAP TS-251 is built with an Intel Celeron 2.41GHz dual-core processor that has a burst speed up to 2.58GHz. It comes with two DDR3L memory slots and is available in two models, one with 1GB RAM and the one I'm taking a look at today with 4GB DDR3L RAM in two 2GB modules. The TS-251 has 512 DOM storage for the system itself and comes with two hot-swappable trays.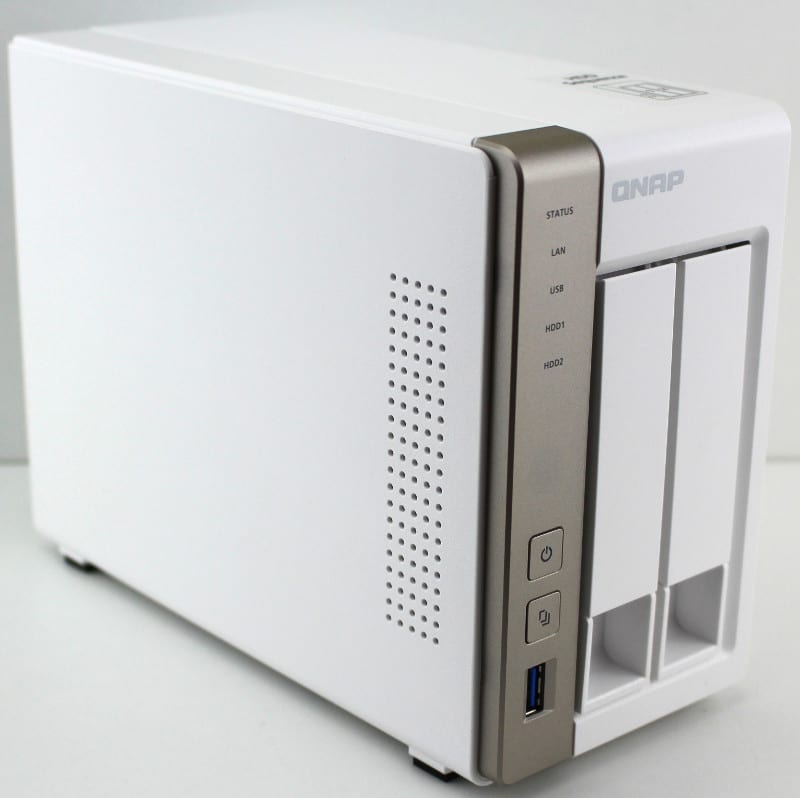 Users of the TS-251 Turbo NAS get two Intel-powered Gigabit RJ45 Ethernet ports that support trunking and link aggregation. There is one USB 3.0 port on the front together with the One-Touch copy button and another USB 3.0 on the rear. You will also find two USB 2.0 ports there. The rear USB 3.0 port is excellent for expanding the capacity of the NAS with up to 8 more drives, making this a great starter NAS that can be expanded at a later time, should you need it. QNAP has the UX-500P and UX-800P expansion units that respectively provide 5 and 8 extra drive bays. They connect to the NAS through a single USB 3.0 cable, making it real easy to set up. That effectively means that you can have up to 60TB raw storage with a complete set of 6TB drives and the TS-251.
The two USB 2.0 ports are perfect for USB printers, pen drives, and USB UPS connection as well as for keyboard and mouse when you're using the HD Station. This is also where the HDMI port comes into play, as you can hook the TS-251 directly up to a monitor and use it for direct media playback of 1080p videos with 7.1 channel surround sound as well as run virtualization systems.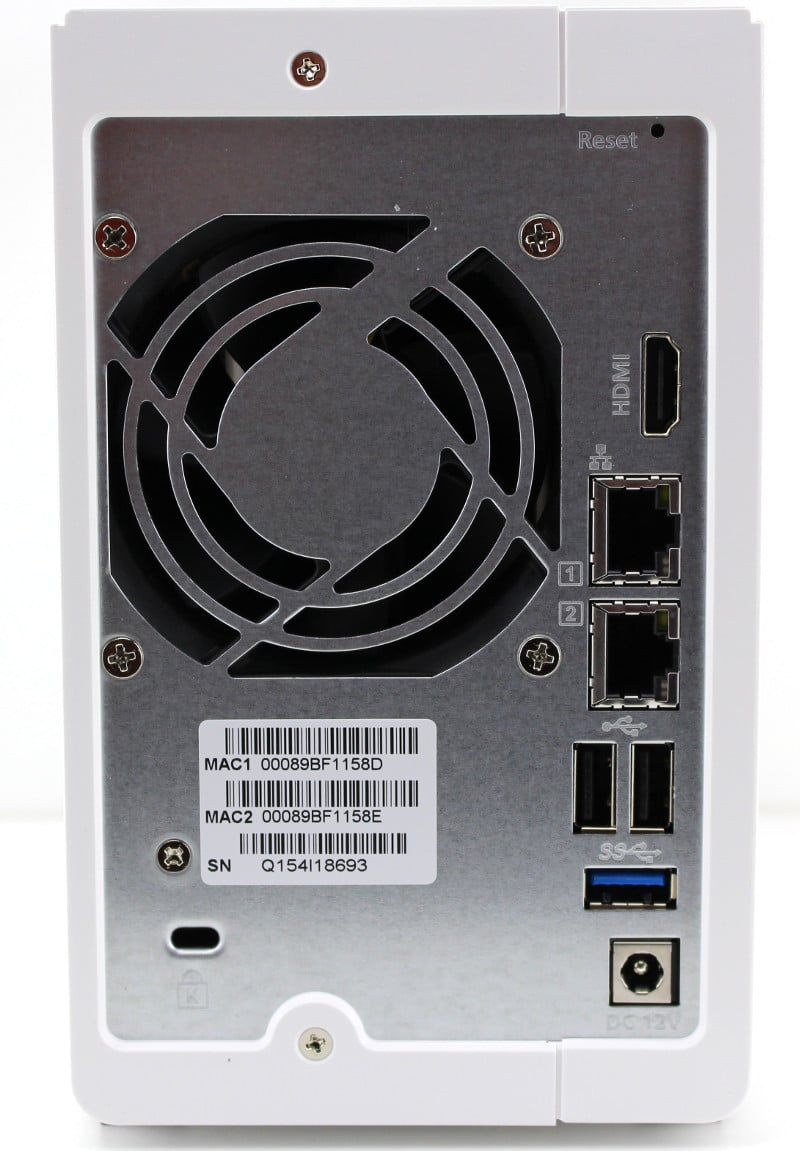 The powerful Intel x86 processor in the TS-251 can transcode Full HD videos on-the-fly as well as offline, allowing you to play them smoothly on both PCs and smart devices. It allows for up to 5 devices to simultaneously view different videos stored on the TS-251 with on-the-fly hardware accelerated transcoding. Even devices that lack the computing power or have limited file format support will have a great experience and it doesn't require any complicated and time-consuming file conversions done by yourself.
You can easily stream to all your devices whether they are Smart TVs, PlayStation, or Xbox systems as well as Hi-Fi systems that support streaming. Mobile devices, both Android and iOS, are supported and so is Apple TV, Roku, Amazon Fire TV, and Google TV. Plex Media server is also included which is one of the most popular ways to manage streaming content.
For the perfect media experience, you might also want to invest in the optional media remote. The TS-251 features an IR receiver and works like a charm with the QNAP RM-IR002 remote control as well as MCE remote controls. You can also turn your mobile devices into remote controls by installing the Qremote app. All in all, you're covered when it comes to media features on the TS-251.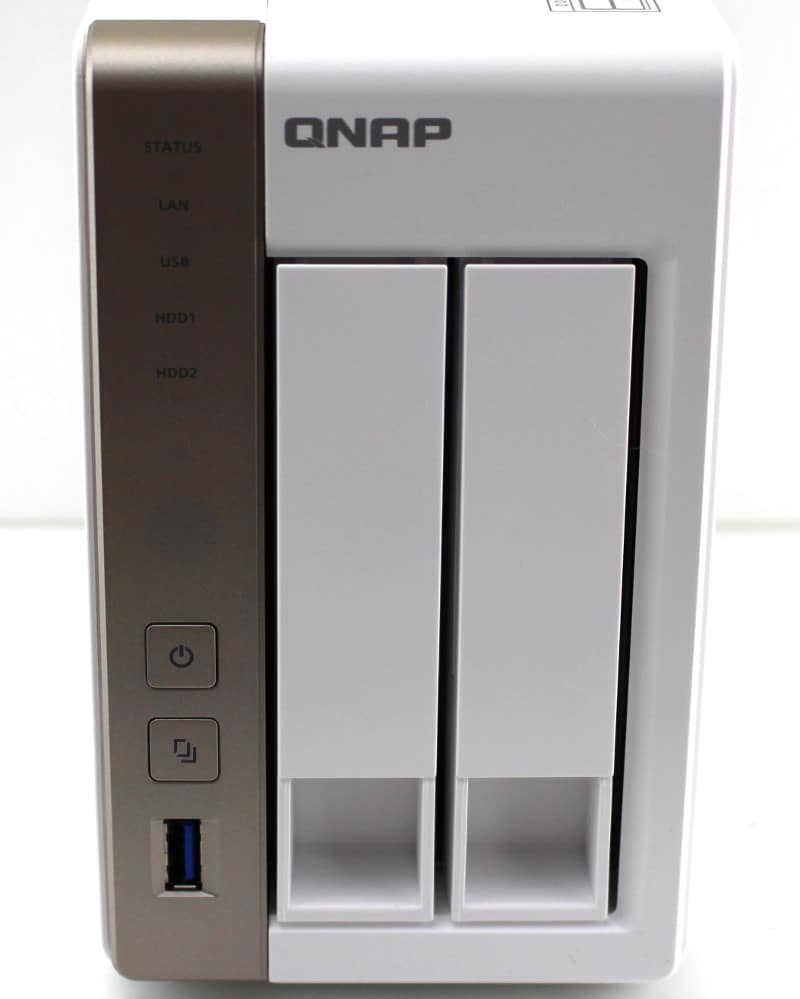 You can easily turn the QNAP TS-251 Turbo NAS into your own personal cloud solution thanks the myQNAPcloud. It provides an always-connected infrastructure for everyone, and all without complicated setups and extra services such as static IPs, redirects, and DNS setups. A few simple steps to register your NAS and it's ready.
Constant synchronization is a breeze with Qsync where any file uploaded to the TS-251 will be made available for all linked devices, such as computers, laptops, and mobile devices. Qsync is especially useful for frequent travelers in managing files and ensuring that different devices have the most up-to-date files with great flexibility.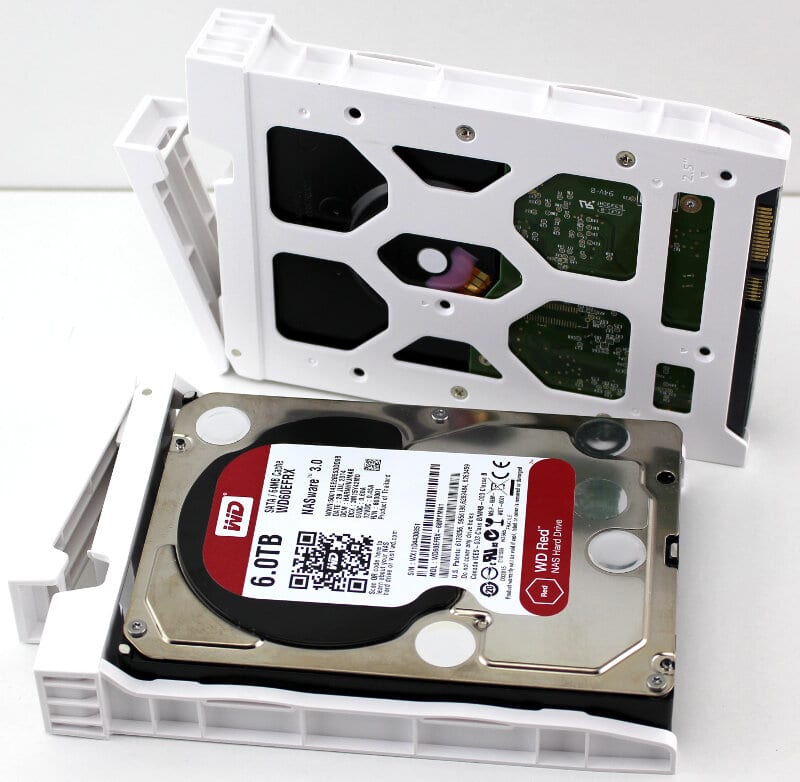 The TS-251 also offers various data recovery options such as Real-Time Remote Replication (RTRR) for real-time and scheduled data backup to remote Turbo NAS or FTP servers as well as synchronization of files to remote folders from local folders. The rsync protocol is also supported and it is a very popular and simple method to backup data to remote servers on a scheduled basis. Commercial and public cloud services are also supported for both backup and restoration from providers such as Amazon S3, Amazon Glacier, Microsoft Azure, ElephantDrive, Dropbox, and Google Cloud Storage.
Local backup is just as important and in many cases it is the main reason that people invest in an NAS. The TS-251 can do that thanks to QNAP's NetBak Replicator that supports real-time and scheduled data backup on Windows, including Outlook email archiving. Mac OS X users can use Apple Time Machine for effortless backup, and both types of users can use the USB 3.0 port and one-touch backup button on the front to backup that external storage to the NAS. A wide range of third-party backup software such as Acronis True Image and Symantec Backup Exec are also supported.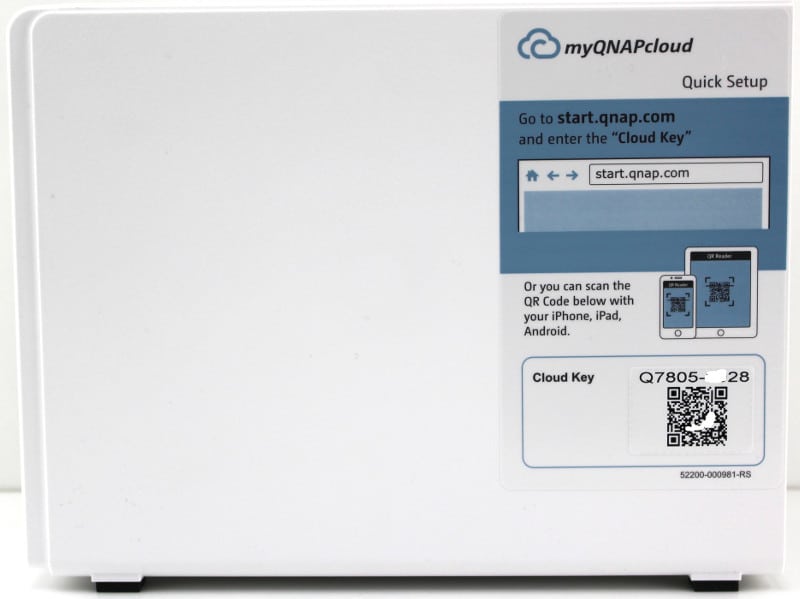 I've previously mentioned the direct usage functionality of the TS-251 thanks to the USB and HDMI ports, and that all comes together thanks to QNAP's exclusive QvPC Technology. It allows you to use the NAS directly as a PC with direct access to stored data, the ability to run multiple applications using Windows/Linux/UNIX/Android-based VMs, surf the web on Google Chrome, or enjoy Full HD videos with up to 7.1 channel audio via Kodi.
The Virtualization Station is another feature we get thanks to the QvPC technology and it transforms the TS-251 into a virtualization platform supporting multiple operating systems, fast virtual machine creation, virtual machine import/export, snapshot, and that enables desktop operations on web browsers. With the easy-to-use interface, you can centrally manage all of the virtual machines created on the TS-251 with minimal effort. You can also download VMs on demand from online VM markets and import them to TS-251 without any complex procedure. This feature requires at least 2GB of RAM, so the 1GB model is out of the running here. Thankfully I've got the 4GB model here. As previously mentioned, you can also upgrade the memory in the TS-251 at any point with standard SO-DIMM DDR3 modules.
The TS-251 can also be used as Surveillance Station and you can monitor this directly via the HDMI output in real-time with local display, and much more. Surveillance Station offers a professional surveillance solution with a user-friendly management interface, over 2,600 compatible IP cameras, and expandable IP camera channel licenses. Next to real-time monitoring it also supports video and audio recording as well as playback with a wide range of customizable settings. There are also Android and iOS apps available for this.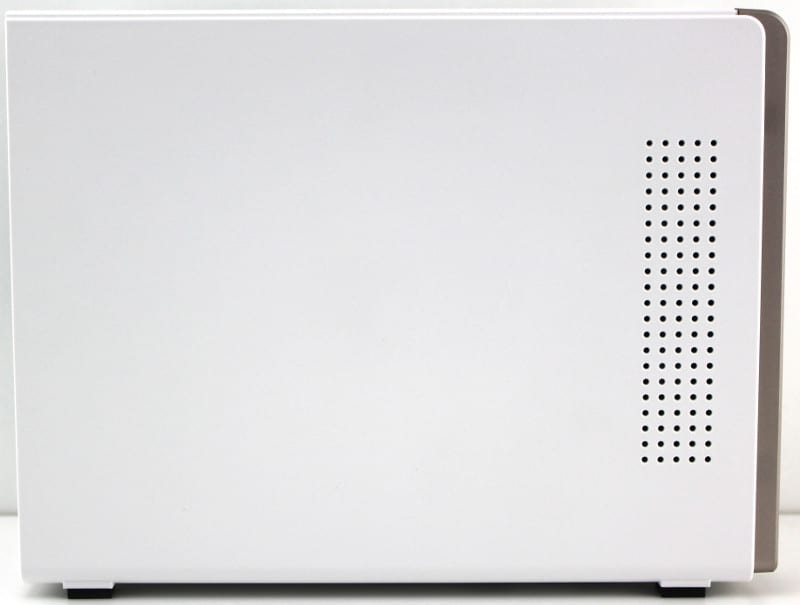 Downloading files can also be done directly by the NAS thanks to the download center. The new and improved Download center in QTS 4.2 means that the old QGet tool isn't needed anymore and QNAP has ceased the support for this. The Download Station can download BT, Magnet, PT (Private Trackers), eMule, FTP, and HTTP, and all without the need to have a PC running. You can also install HappyGet app to back up abundant online videos to your TS-251.
QNAP NAS' offer so much, it is tough to mention it all. In short, it does pretty much everything. There are a few things more worth highlighting such as the Signage Station that lets you creatively present your animated content such as personal animated resumes or life memory books. You get the Notes Station that gives you a private and secure way to share and collaborate on digital notes and Qsirch is probably the most efficient way to search for content on your NAS, it's quick and effective, and it searches your content intelligently.
You also get the Photo Station and Music Station that help you share the photos and media you want while keeping other things private and limit the availability. Connect and stream internet radio, favorite songs from iTunes server and much more. The TS-251 can do it all.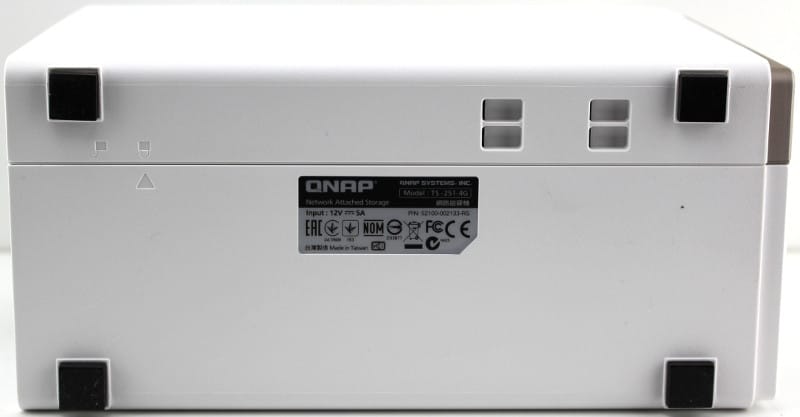 Packaging and Accessories
The front of the packaging displays the NAS unit itself and the area of operation, in this case, High-Performance Home users and Small offices. Some of the main features are also presented right on the front and it is an overall great looking design. It's simple, but not boring.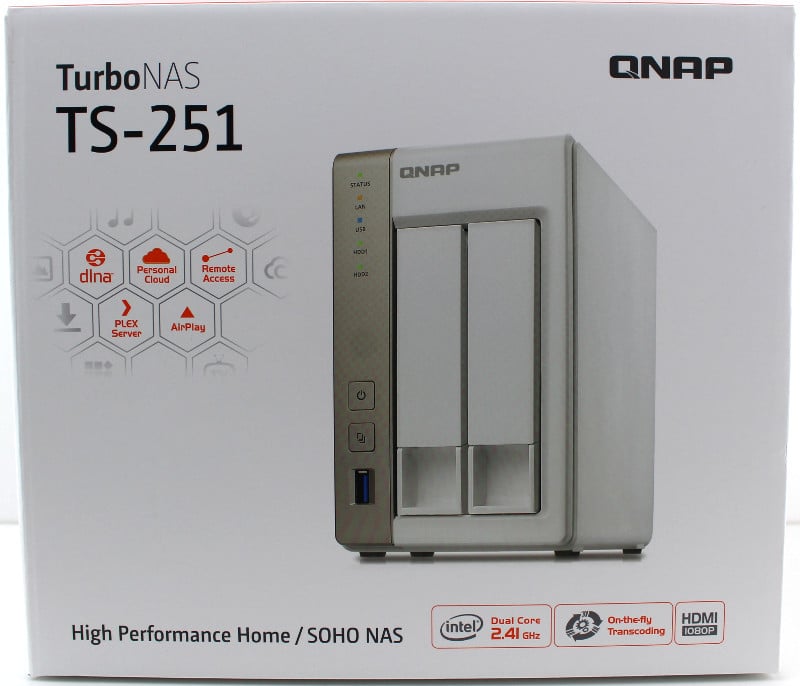 A personal cloud setup is getting more and more relevant as we are getting used to being connected everywhere we go. The rear of the box displays that and shows some of the ways that you can utilize that.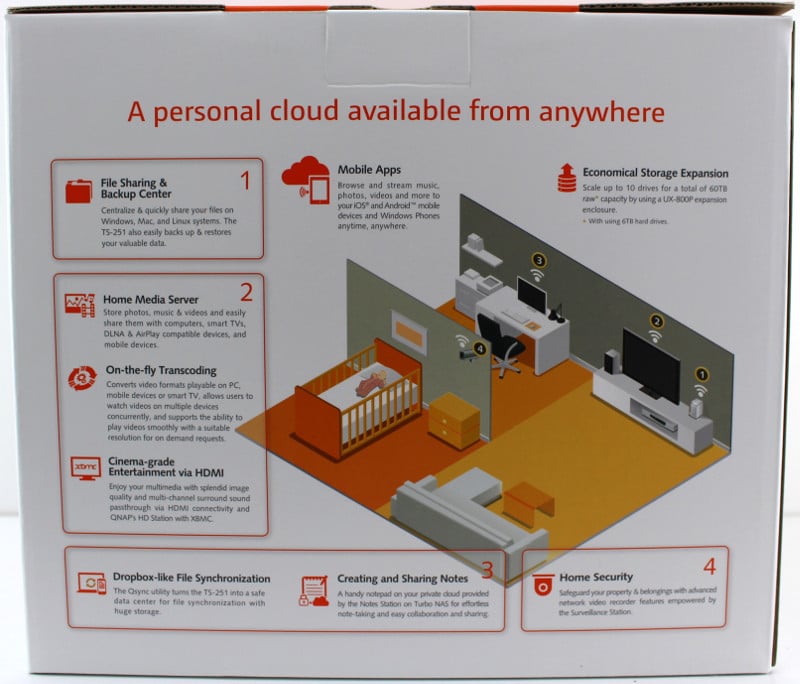 The two sides provide even more information, without being too cluttered. Overall a great package design from QNAP on the TS-251; I like it.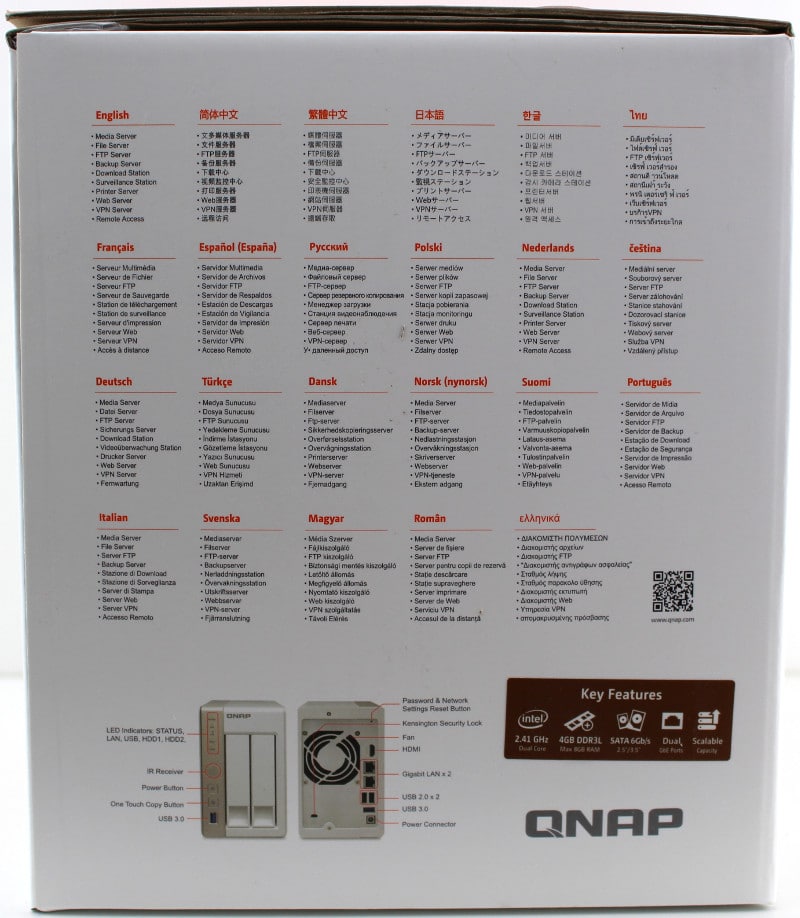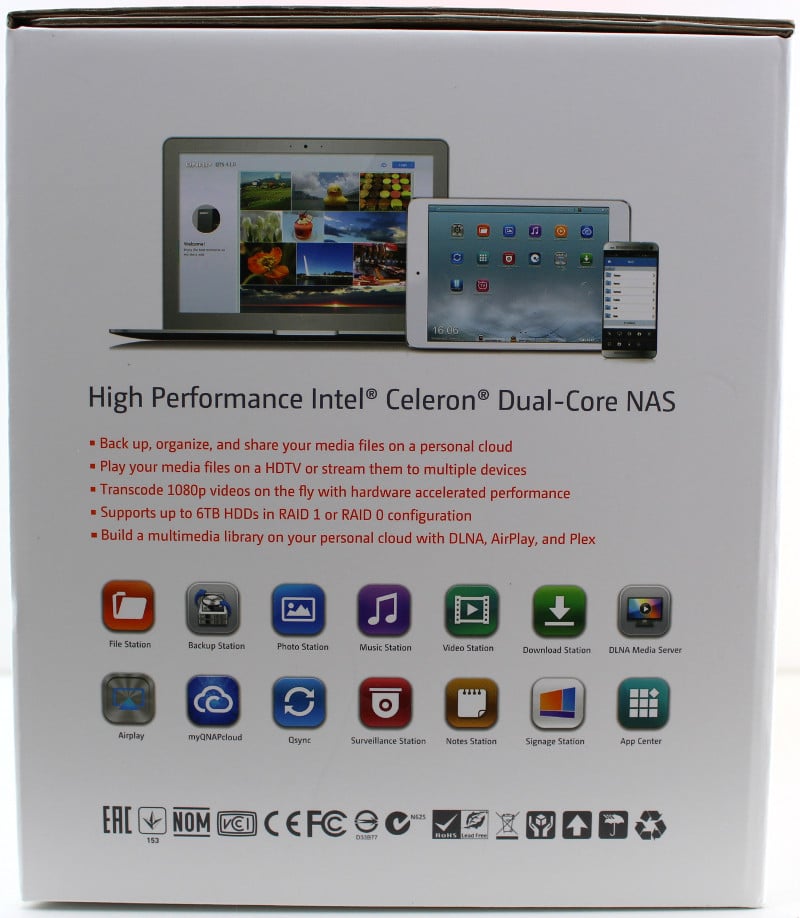 Inside the box, you'll find a power supply and power cable from the region where it was bought, in this case, a UK power cable. There are two LAN cables so you can use both LAN ports right away as well as screws for 3.5-inch and 2.5-inch drives. Two small manuals help you getting started, setting it up and connecting it for the first time.