QPAD DX-20 Pro Gaming Optical Mouse Review
---
---
---
Peter Donnell / 7 years ago
Introduction
---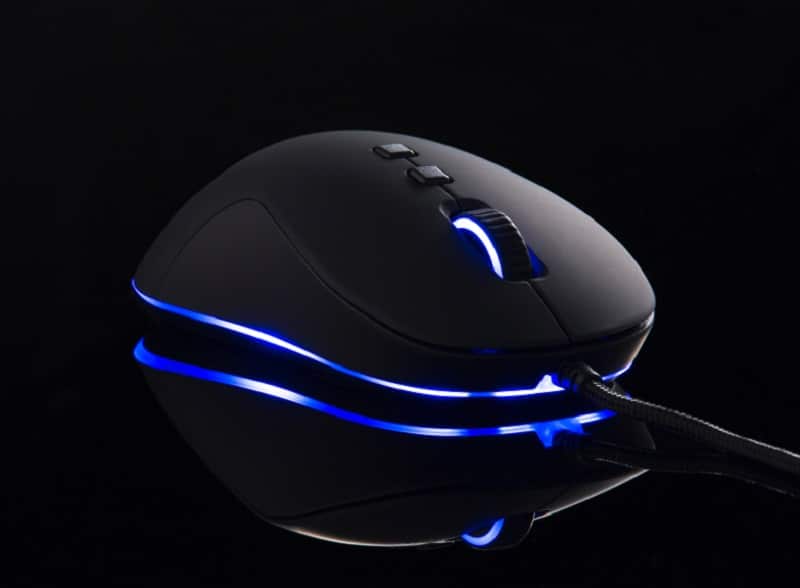 QPAD have a long history of making high-quality, high-performance gaming peripherals, and today looks set to be the perfect example of this with the release of their new QPAD Dx-20 Optical, a premium-grade gaming mouse designed for those who take their gaming seriously. Equipped with a gaming-grade optical sensor that promises "game-critical zero-mouse acceleration, precisely matching 1:1 movement."
When it comes to eSports, or even just being a competitive gamer at home, having a sensor that you can trust is vital. If you twitch for a headshot or that important attack in your favourite game such as CS:GO or LoL, you want that confidence that the mouse is going to be as accurate as possible; if it misses, you'll only have yourself to blame. With that in mind, I'm really hoping the Dx-20 lives up to the high standards required for competitive gaming.
Advanced Optical sensor for optimized tracking performance
High quality Omron main switches with a distinct mechanical feedback
Zero Mouse acceleration, one-to-one relationship between the mouse and the screen
Bottom plate RGB LED
"QPAD's DX-20, the company's latest mouse, breaks new ground in more ways than one. The DX-20 is the first new mouse shape from QPAD in seven years. Equally important, it's an multi-surface mouse, meaning you can use it on more surfaces than any previous optical gaming mouse." – QPAD
The sensor isn't the only high-end feature on offer today either, with Omron switches, 20G max acceleration, RGB lighting, adjustable report rate, a lag-free ARM cortex M3 processor, on-board memory and more, the DX-20 is shaping up to be a great mouse.
The packaging is really nicely designed, with a clear image of the mouse design on the front and prominent display of its RGB lighting features. There's also a quick rundown of all the major features, such as the 2500 CPI, zero acceleration and 7-button design.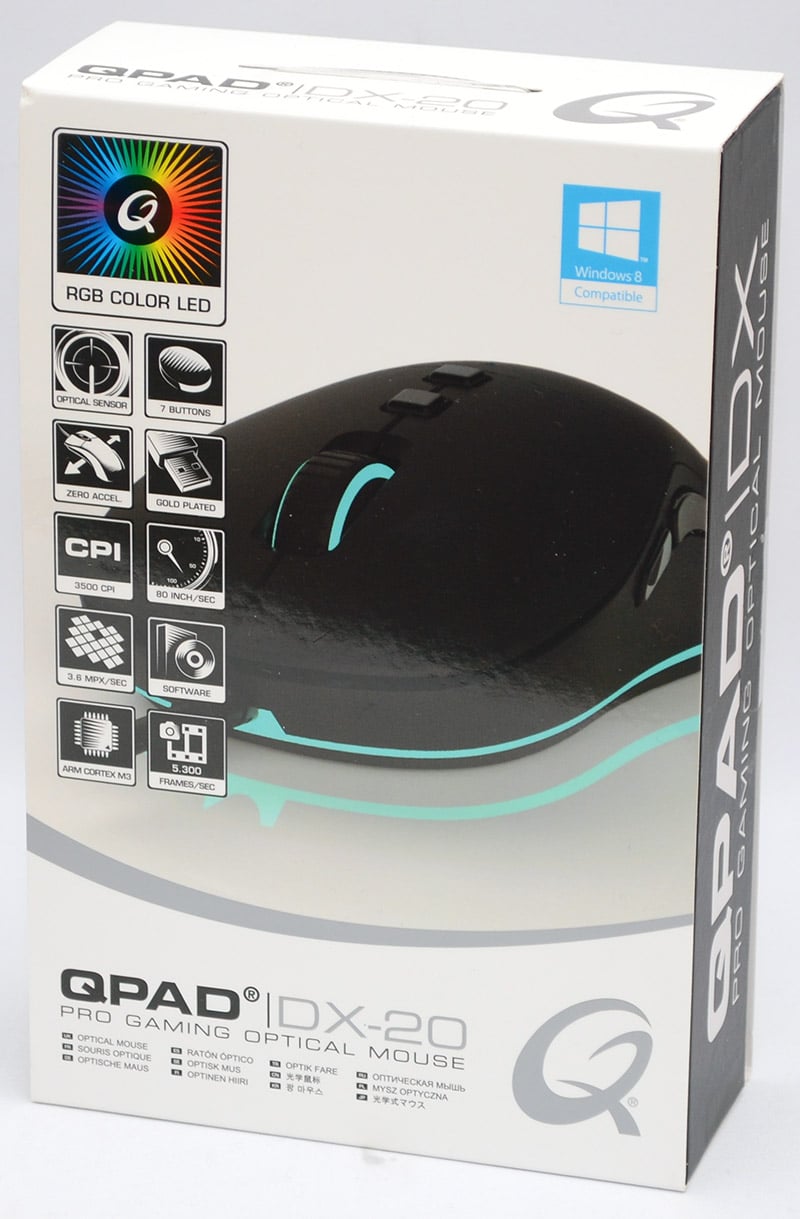 Around the back, a more technical breakdown (see specification chart above) and a few more pictures of the mouse design, but we'll take a closer look at that in just a moment.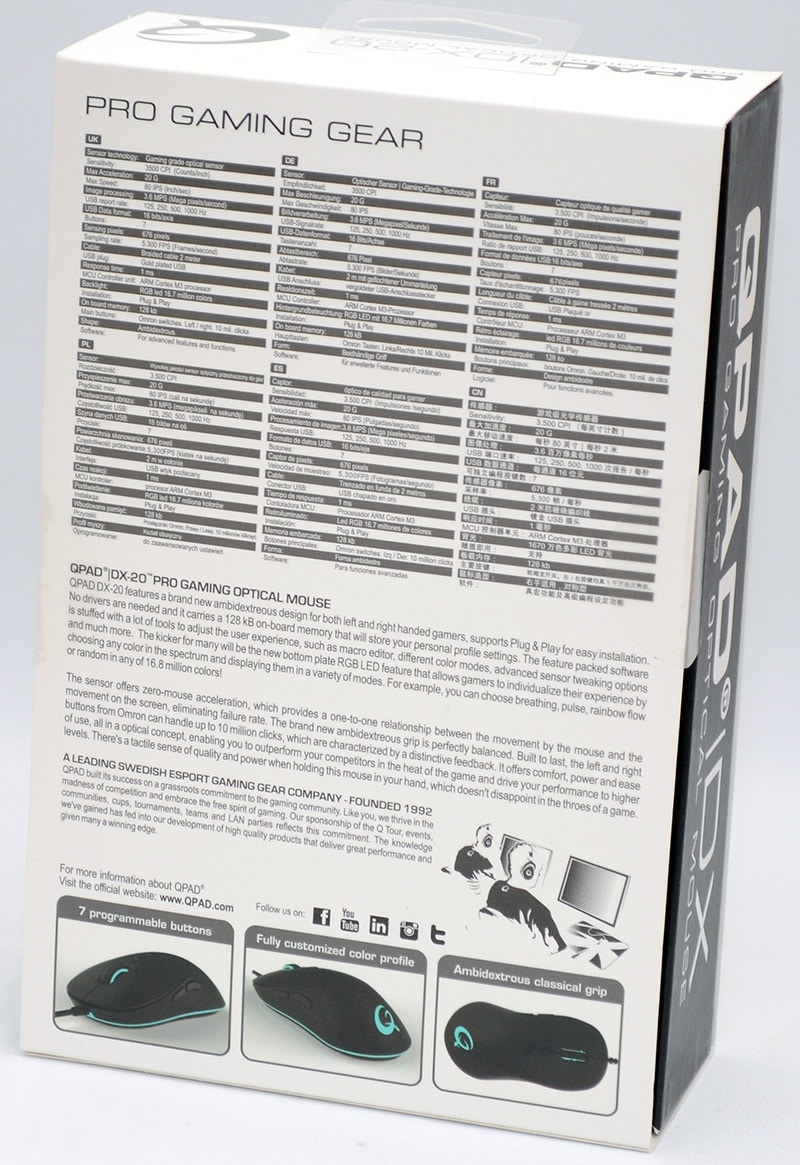 Removing the slipcover for the box, you'll find a durable inner box with "E-SPORT FOR LIFE" on the box.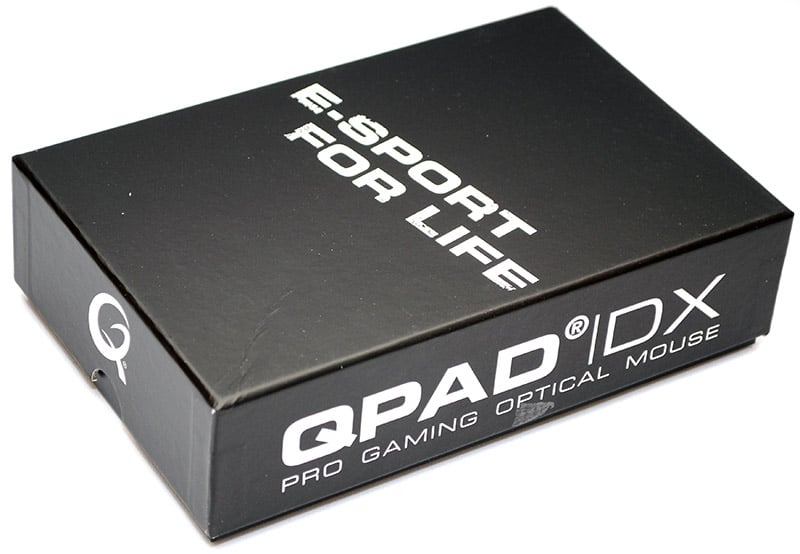 Opening up the box, it's clear this is designed to look and feel like a premium experience.  There's thick foam padding around the mouse, as well as a hard box at the top protecting the cabling, as well as a nice welcome message on the inside of the lid from QPAD.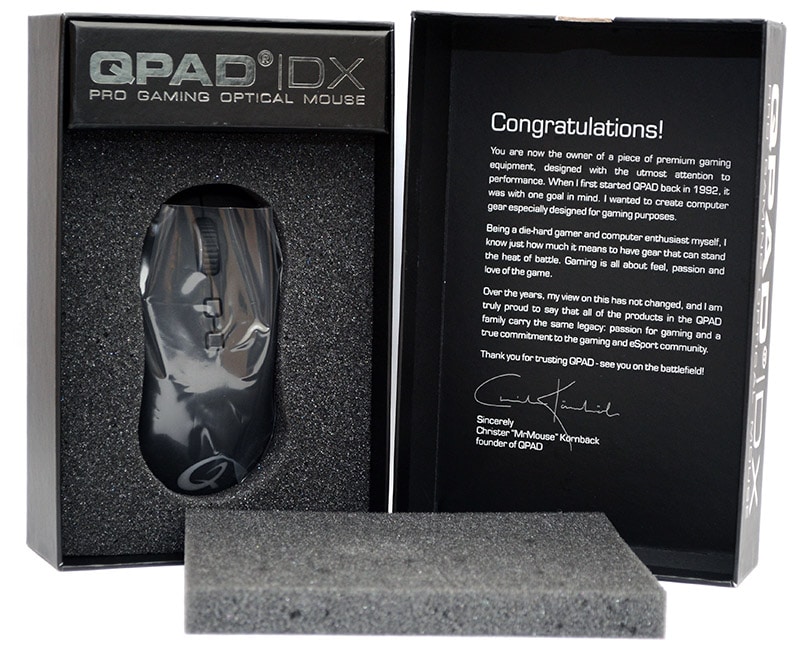 In the box, aside from the mouse, you'll also find an extra set of slipmats as well as a protective carry pouch for the mouse.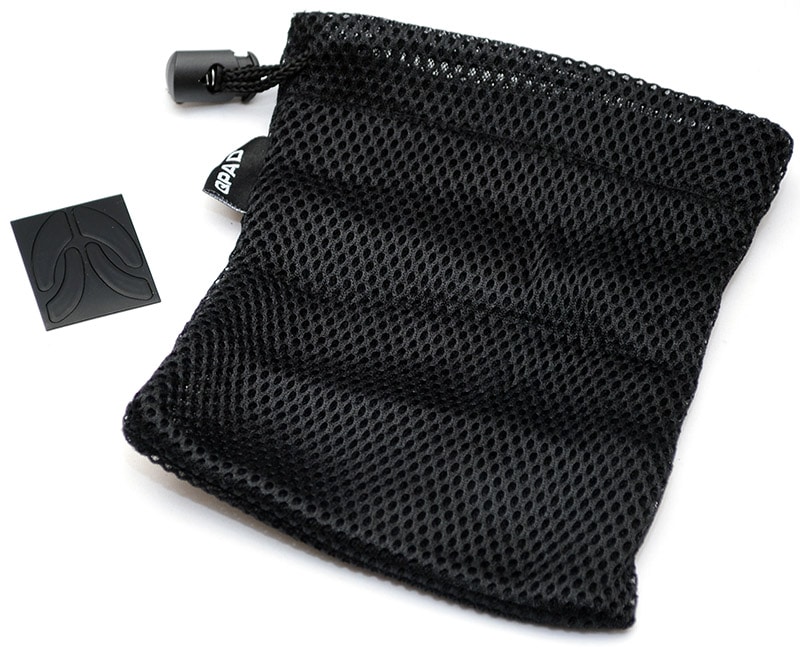 QPAD were also kind enough to include their new FX 44 pro gaming mouse pad for us to test. They're such a subjective thing overall, but it should make a nice match with their latest mouse.