Quake Live Steam Update Charges $10 and Deletes Player Data!
---
---
---
Ryan Leiserowitz / 8 years ago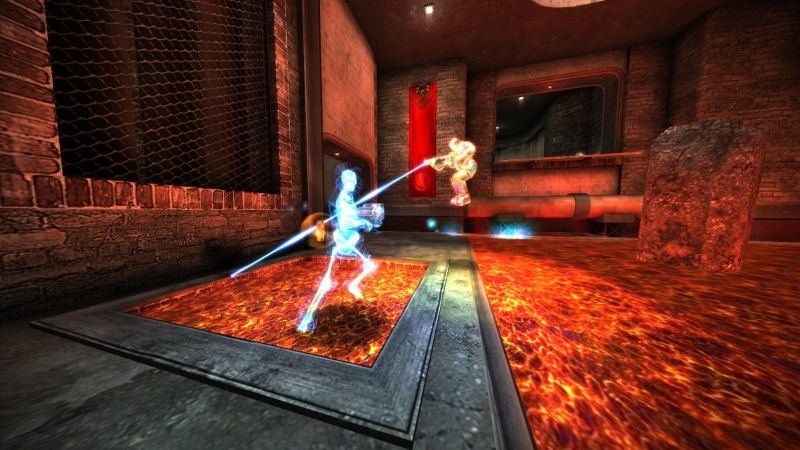 The popular free-to-play Quake Live first person shooter PC game was launched first as a browser-based game before moving to Steam in 2014. When it moved to Steam it continued to be free but also had a second tier option of a Pro subscription. But today we found out that when gamers went to play the game they love was now $10, with those who had the Pro subscription getting the upgrade free. This is all part of the move to Steamworks that will bring additional features such as Steam stats, achievements, and in-game Steam names. But to the shock of many players previous game data was erased, and for some of these players that's up to five years worth of playing.
In a Steam community post entitled You have to be kidding me. You killed Quake, this was said: "So my old username is gone, my clans are gone, the match browser is absolutely useless, everything looks all ♥♥♥♥ed up. You absolutely 100%, undeniably just destroyed THE greatest FPS ever created. It is completely ruined. You WILL be giving me my 10 dollars back."
"In addition to our new Steamworks features, this update is an accumulation of a year of code updates, optimizations, and over 4,500 map fixes," the developers said. "We hope all players enjoy soaking in our new UI, in-game settings menus, spectating features, UTF-8 text chat, True Type Font support, Workshop, and our Stats API. We have had great pleasure working on this project over the past 8 years, and cannot wait to see what the community comes up with in the many years to come."
Quake Live now supports Steam Workshop; LAN and Dedicated Servers! https://t.co/e8c4GMcigZ pic.twitter.com/UkWAqBC3ZI

— QUAKE LIVE (@quakelive) October 27, 2015