be quiet! Power Zone 1000W Modular Power Supply Review
---
---
---
Ryan Martin / 8 years ago
Introduction & Packaging
---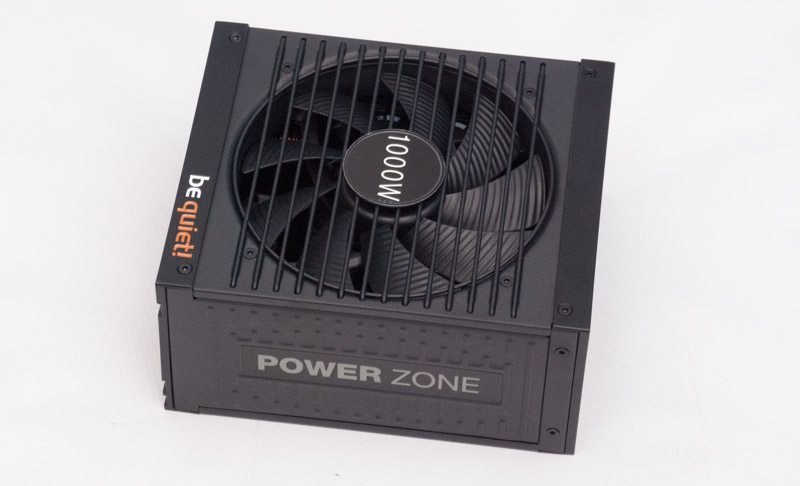 It is fairly common for high wattage power supplies to boast top-end components, the best performance and as a result of that a very hefty price tag – making them quite inaccessible for most consumers. However, it doesn't have to be that way: there are affordable options. Enter Be Quiet's Power Zone range of power supplies which cover 650-1000W with extremely competitive price points. Today we are looking at the 1000W flagship Power Zone power supply which is the power supply that we run on our high-end graphics card test system. One of the key features with the Power Zone units is that they offer a fully modular design, solid power & performance and most importantly competitive price points. To reach this competitive price points some things do have to suffer: this unit is only rated for 80 Plus Bronze and the fan is going to be a fair bit louder than we'd expect from Be Quiet to tame all that extra heat, potentially up to 2900 RPM. Yet the Be Quiet Power Zone series still has all the hallmarks of an enthusiast product so let's dig in with today's review and take a closer look at what the Be Quiet Power Zone 1000W PSU has to offer.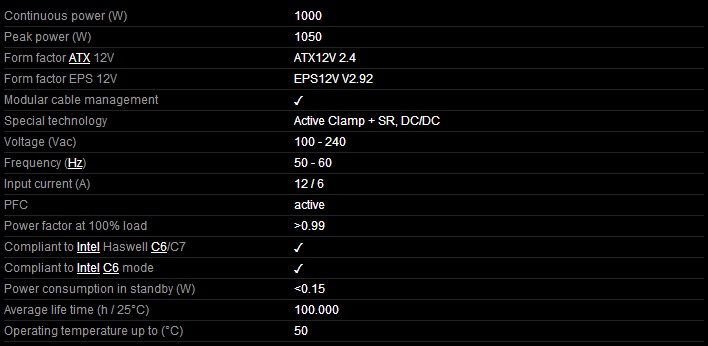 Packaging and Contents
The packaging is fairly plain by Be Quiet standards, we can tell this is a value-orientated product from the appearance of the packaging.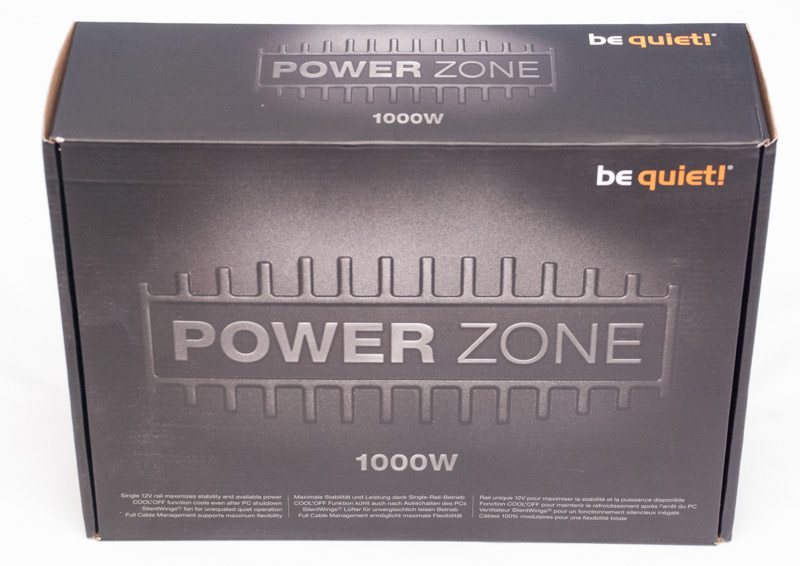 The back details the various "Zones" be quiet are claiming for this product. Effectively marketing terms each Zone is used to categorise the product's main features such as cooling zone (for the fan), green zone (efficiency and certifications) and performance zone (rail design).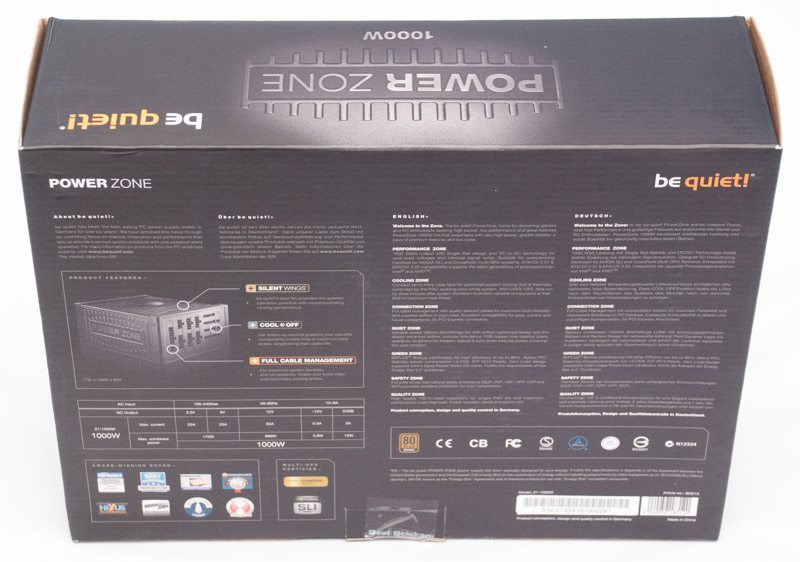 The accessory package is fairly modest, there's a user manual, some cable ties, five screws and a power plug which will reflect your region.