Raijintek Morpheus GPU Cooler Review
---
---
---
Peter Donnell / 9 years ago
Introduction
---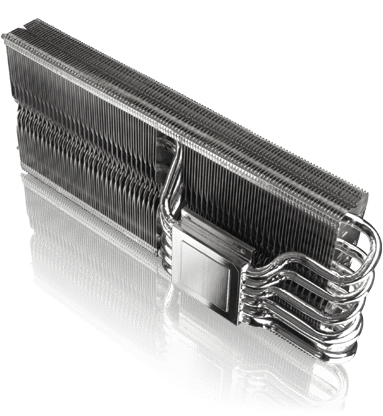 Raijintek are still fairly new to the consumer market, but over the last couple of years they've come back again and again with products that offer award-winning performance at wallet friendly prices. Following the success of their CPU coolers, Raijintek are now moving into the world of graphics card cooling, starting with the Morpheus GPU cooler which we are reviewing today.
The new cooler is compatible with many of today's latest cards ranging from the Nvidia GeForce GTX 650Ti right up to the Nvidia Geforce GTX 780Ti, not forgetting of course the AMD ranges where it'll find a comfortable home with everything from the older 78xx range, the R9 270 range and the high-end R9 290 range. It's those higher models such as the 780 Ti and the 290X that are of particular interest, as these are high performance cards with very demanding cooling requirements; that should be some indication of how capable the Morpheus should be.
Today I'll be putting it through its paces on the Sapphire R9 270X Toxic, I've chosen this card due to it featuring one of the best coolers in its class and it represents the level of performance your average high-end consumer is likely to purchase.
As you can see from the features and specifications below, this block is capable of handling up to 360w TDP though its bank of 12 copper heat-pipes.
Cooling capacity up to 360 watts TDP
12 pcs copper heat-pipes and 129 pcs fins for efficient heat dissipation
24pcs heat-sink for RAM & 1 big heat-sink for VRM
High compatibility with modern & future VGA cards
Thermal adhesive to lower RAM and VRM temperature significantly and assure proper bond
Compatible with AMD Hawaii chip (R9 290/290x) and Curacao chip (HD 7850, 7870 xt; R9 270/270x)
Compatible with nVIDIA GTX Series Chip: 650, 650Ti, 660, 660Ti, 680, 760, 770, 780, 780Ti
Supports two 120mm fans (4 fan clips in the box)
Whole heat-sink nickel plated
The box is pretty straight forward, it has a run down of the specifications and GPU compatibility, although do keep in mind to check with your manufacturer as some GPUs feature custom PCBs and this could interfere with compatibility.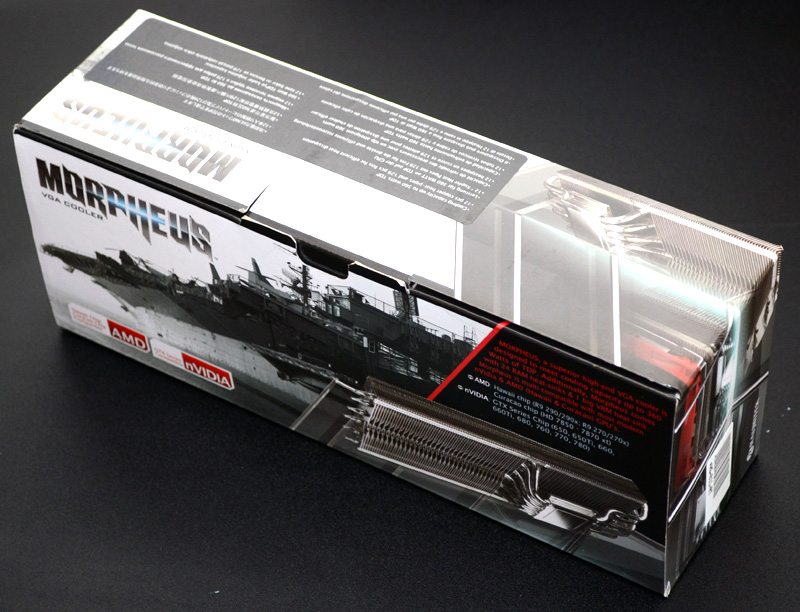 In the box you'll find the cooler, four fan mounting clips, a set of universal mounting arms, four screws with plastic washers and springs, a plentiful supply of double-sided sticky pads (enough for multiple re-installations) and a nice assortment of VRM heat sinks.