Raijintek Pallas Low Profile CPU Cooler Review
---
---
---
Peter Donnell / 10 years ago
Introduction
---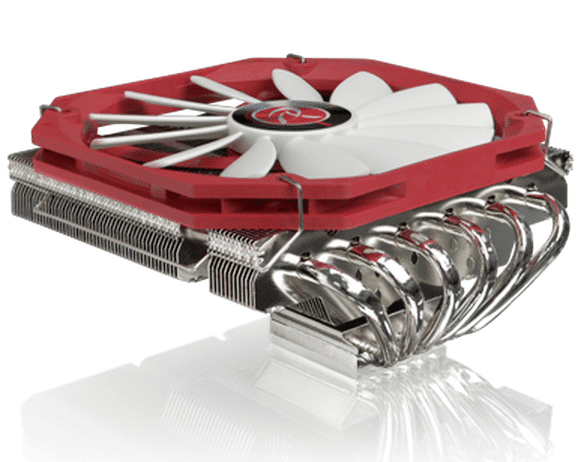 Today I'll be taking a look at one of the latest products from Raijintek, who you may know as one of the coolest new names in the PC industry given that they've not been around very long, but they're already gaining considerable reputation for their high quality, high performance and affordable prices. Their latest coolest, the Pallas is targeted at the low profile market, ideally for those who want a slim HTPC or narrow enclosure to slot into their home entertainment setup.
The cooler stands at just 68mm with the fan installed on cooler, which means its going to be compatible with an incredibly amount of HTPC cases and its 140mm design should also ensure that it's cooling performance and acoustics are pretty decent since it users a larger, but lower RPM slim-line 10013 PWM fan. Available for £31.99 + shipping, the Pallas isn't overly expensive, but it's enough to have us expecting solid performance and quality, as there are plenty of slim coolers on the market for less money that do a fairly good job and with the current trend of people building slim SteamBox style systems, there is an increasing demand for high performance, quiet and slim CPU coolers for the new ranges of slim gaming cases that are hitting the market.
As you can see, the Pallas is nicely equipped with a copper and aluminium construction, it features 6 head-pipes and a 13mm slim-line fan with 4-pin PWM connection.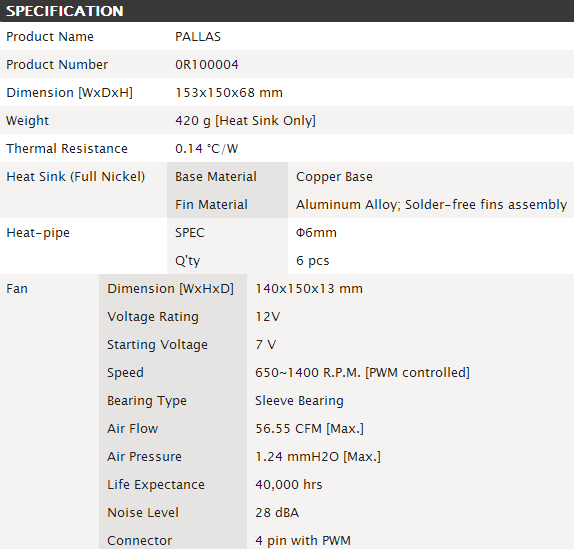 This being a low profile cooler, the box is pretty compact and overall the box is nicely designed with plenty of images of the cooler as well as the main specifications and socket compatibility on the top.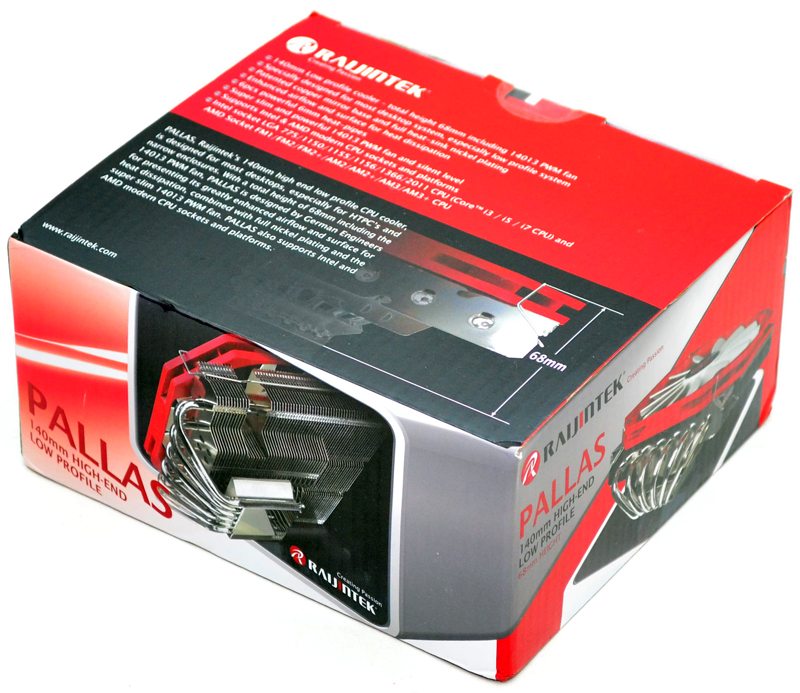 In the box you'll find all the fixtures and fittings you need to get it installed. A pair of fan clips, thermal paste, plastic backplate, screws, bolts, spacers and the AMD / Intel mounting brackets.