Razer Electra Headset Review
---
---
---
Peter Donnell / 9 years ago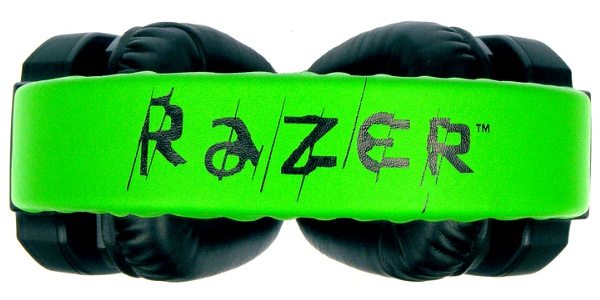 Razer are one of the world's leading brands when it comes to gaming, since they were founded in 1998 by their CEO Min-Liang Tan and their President Robert "Razerguy" Krakoff, from a humble tiny office they have managed to develop their brand into the sensation it is today, with hundred of employees worldwide and offices in nine cities.  This hasn't been achieved by pure luck, but by developing some of the finest gaming peripherals and lending plenty of support to pro gaming from the ground up, with their own Team Razer, who are a group of elite gamers from around the world competiting in popular e-sport titles such as Counter-Strike, StarCraft 2, League of Legends, DotA2, World of Warcraft, Counter-Strike: Source and many more keeping the brand well rooted in the gaming community.
Team Razer was conceived as a place to harbour and nurture some of the world's most astounding gaming talent and, in turn, take an active role in helping us create the world's most astounding gaming peripherals. For years, Razer has taken on the feedback of our pro-gamers to develop products which set the trends in e-Sports and set an example. We live by our motto; For Gamers, By Gamers.

Kitted out with this cutting-edge gaming gear, professional teams such as Counter Logic Gaming, Old Generations, Team Liquid and Mousesports can compete to their highest possible potential and create legacies for themselves like few others often do in e-Sports.
Razer also invests in some of the world's biggest and most prestigious tournaments such as the Electronic Sports World Cup, the Intel Extreme Masters, Dreamhack, the World Cyber Games, the IGN Pro League, the TeamLiquid Star League and many other developing and aspiring tournaments which need the support and funding to ensure the growth of e-Sports itself.
Just take a look at Razers own words below, you'll get an idea of just how passionate they are about doing things "their way"
"We tell it like it is: some can pretend to co-develop products with professional gamers, but gamers don't develop technology: scientists and engineers do (and ours just happen to be gamers as well).

We develop and design our products in our own labs and then put them to the test with top professional gamers who use them in pro-level tournaments and then provide us with feedback. Then we iterate on the product, refining it with the feedback – over and over and over again. That's how it's done, that's how a Razer product is built from ground up. No marketing BS and no hype.

We pioneered the eSports movement with the world's first $100K tournament back in 2000 and we have continued to give back to the community by sponsoring top eSports athletes who give back to Razer by beta-testing our products. We remain one of the largest sponsors of eSports community sponsoring top global eSports teams worldwide.

The people that work here at Razer are gamers just like you – some amateur, some ex-professional gamers, some just play for fun, just ask our CEO who will lay the smack down on you in Quake Live or our President, who has over ten level 80's on his local server. Hell, he will even take you on a raid in the middle of the work day.

We are the same gamers who are told by the suits that we need adult supervision and we need a professional CEO or management team – and we're the same gamers who tell the suits exactly where to shove it because we like doing what we do – and we do it on our own terms.

We hope our passion for gaming speaks to you like it does to us, through our products and we hope you enjoy the competitive edge we bring to your game.

for gamers by games – team razer"
Come and read the next few pages, to see if Team Razers uncompromising methods stack up to making this headset as good as they say it is, there is a lot of big talk here so can the Electra live up to the hype?