Razer Launches Barracuda X Multi-Platform Gaming Headset
---
---
---
Mike Sanders / 1 year ago
Razer has today announced the launch of its brand new Barracuda X Wireless Multi-platform Gaming and Mobile Headset for gaming on multiple devices at home or outdoors. Offering true versatility and freedom backed by long-lasting comfort, powerful drivers, and a crystal-clear mic, the Barracuda X is an all-purpose, 4-in-1 wireless headset compatible with PC, PlayStation, Nintendo Switch, and Android devices.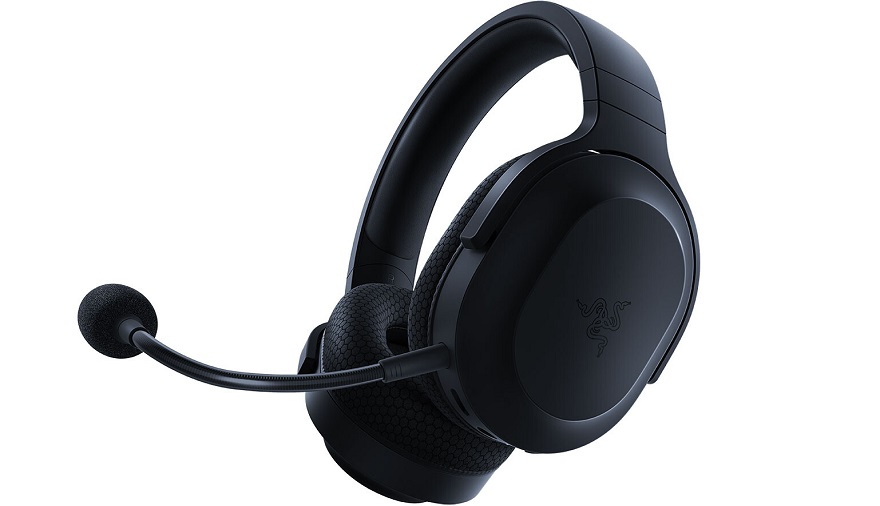 Razer Barracuda X Multi-Platform Gaming Headset
Many modern wireless headsets are designed for use either at home or on the go, and switching between devices can be time-consuming, with unpairing and pairing over Bluetooth often leading to connection issues. The Barracuda X has been designed with ease of use and versatility in mind – with its reliable ultra-low latency wireless connection combined with a comfortable, sleek, and ergonomic design, powerful Razer TriForce drivers and a detachable, Discord-certified Razer HyperClear Cardioid microphone, it is the perfect all-in-one-solution for multi-platform gaming.
Features
The Barracuda X was developed from the ground up as a versatile, multi-platform headset with a strong focus on style and comfort. Razer's engineering team used their years of expertise to integrate Razer's industry-leading audio technologies in a comfortable wireless gaming headset equally suited to indoor and outdoor use.
The Barracuda X has undergone an extensive design process, dictated by fit, comfort, and simplicity, resulting in a concave surfaced design for reduced bulk, clean lines and a harmonious blend between the yoke and ear cup for a sleek, stylish look. The low-profile ear cups are angled to fit every ear shape and can be adjusted and swivelled for a personalized fit. With plush memory foam ear cushions, and a thick, soft, lightweight headband for a pressure-free fit, the Barracuda X weighs just 250 g, perfect for all-day comfort.

Plug and Play
The Barracuda X comes fully equipped with all necessary accessories for the ultimate out-of-the-box multi-device experience. At the heart of the multi-platform capability of the Barracuda X is the Razer HyperSpeed Wireless USB-C Dongle, with which the Barracuda X can be seamlessly connected to a PC, PlayStation, Nintendo Switch or Android devices as a plug and play device with no pairing process or software and driver downloads required.
For situations where a USB-C connection isn't available, the Barracuda X is supplied with a USB-C to USB-A adapter cable, ideal for PC or docked Nintendo Switch use. A 4-pole, 3.5 mm jack is also available for further compatibility when an analogue connection is needed. The Barracuda X is also supplied with a USB-C to USB-A charging cable for a battery life of up to 20 hours of continuous use.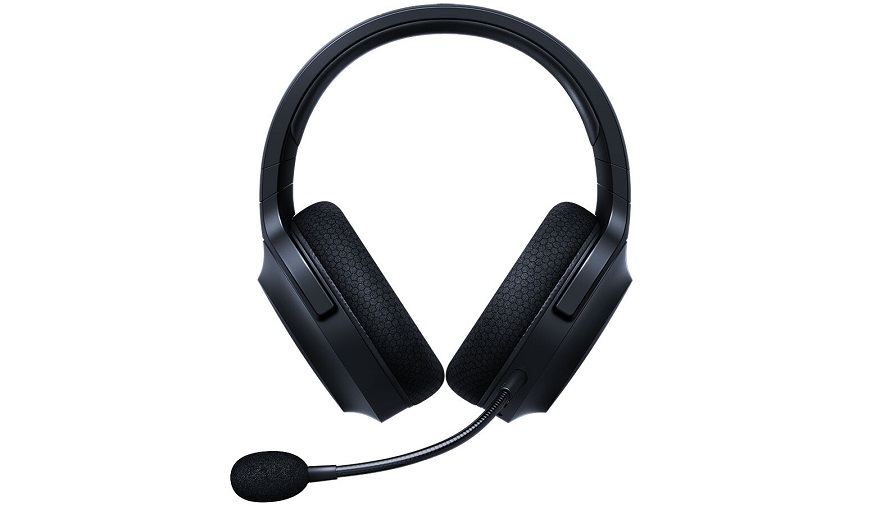 Full Fidelity
The Barracuda X features the latest in Razer's audio technology. Using the Razer TriForce 40 mm Drivers, the Barracuda X provides high-end audio performance for bright and clear audio, with individually tuned high, mid and low range frequencies for clearer trebles, a rich midrange and powerful bass, delivering an immersive audio experience.
Featuring a detachable Razer HyperClear Cardioid Mic, the Razer Barracuda X supplies ultra-clear voice comms, regardless of the platform you're gaming on. The microphone on the Barracuda X offers improved voice isolation excluding more ambient noise from the back and sides, increased sensitivity for a greater low-frequency response, and an optimized housing for added clarity and accurate voice pick-up.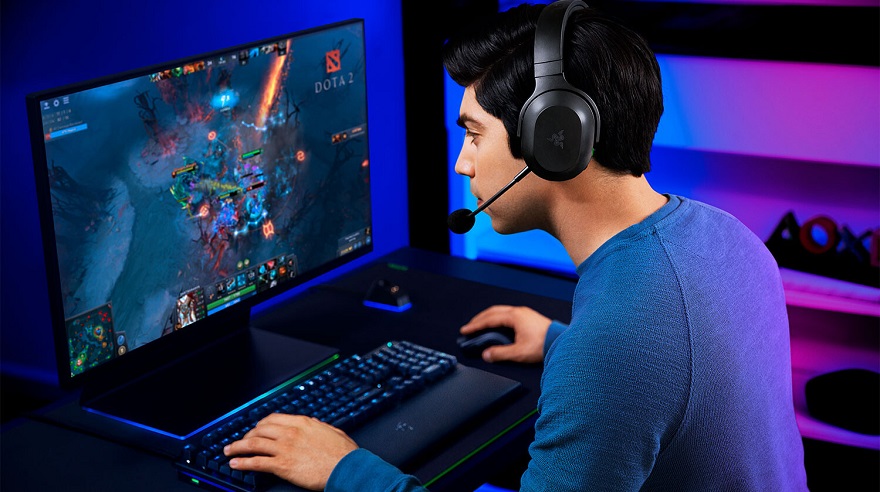 Specifications
Headphones
Frequency response: 20 Hz – 20 kHz
Impedance: 32 Ω @ 1 kHz
Sensitivity: 96dBSPL/mW@1KHz by HATS
Drivers: Customized Dynamic 40 mm Driver
Inner ear cup diameter: 60 x 40 mm
Connection type: USB Type C or wired 3.5 mm connection
Cable length: 1.5 m / 4.92 ft
Approx. weight: 250 g / 0.55lbs
Oval ear cushions: Full-ear coverage with fabric and plush leatherette, for sound isolation and comfort
Microphone
Frequency response: 100 Hz – 10 kHz
Signal-to-noise ratio: ≥ 60 dB
Sensitivity (@1 kHz): -42 ± 3 dB
Pick-up pattern: Unidirectional
Discord-certified
On-earcup controls
Volume up and down
Mic mute on/off toggle
Audio Usage
Wireless audio usage: USB-C dongle
Wired audio usage: 3.5 mm analog
Surround sound: Only available on Windows 10 64-bit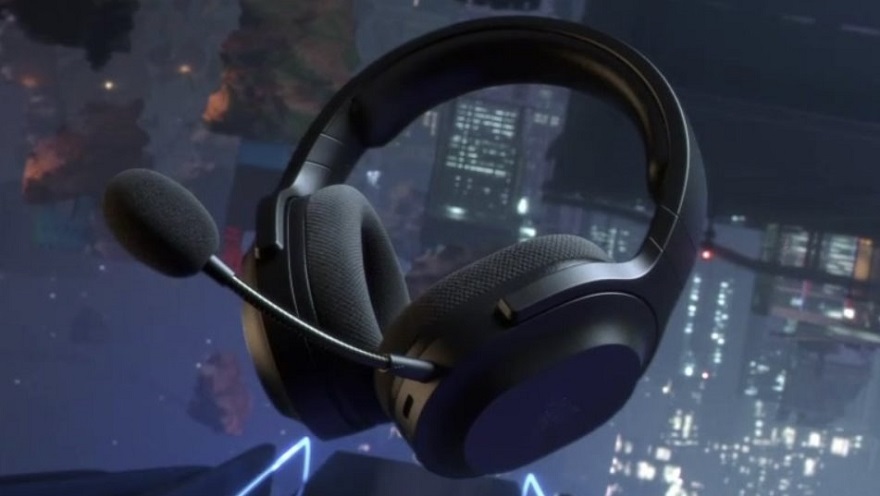 Price & Availability
Razer has confirmed that the Barracuda X multi-platform gaming headset is available to purchase now, with consumers likely to expect a retail price in the region of $99.99/€99,99. – If you do, therefore, want to learn more about this new audio release, you can check out the official Razer product website via the link here!
What do you think? – Let us know in the comments!