Razer Viper 8KHz Gaming Mouse Features HyperPolling Technology
---
---
---
Peter Donnell / 2 years ago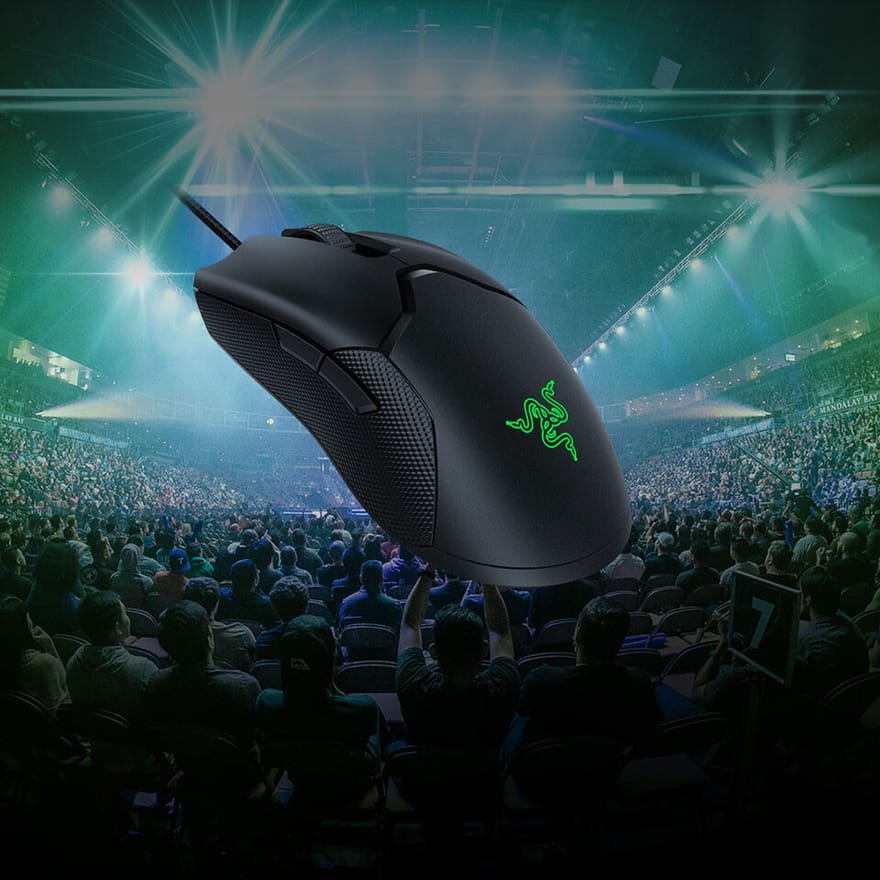 The new Razer gaming mouse has just been announced, and it has something new! They're calling it Razer HyperPolling Technology and it's the key feature to their new Razer Viper 8 kHz mouse. So, what the hell is HyperPolling? This mouse is the first eSports mouse with true an 8000Hz polling rate. That's a big leap up from the industry standard of 1000Hz.
Currently, most top gaming mice support polling rates of up to 1000Hz, and whilst manufacturers have focused on making mice more accurate and responsive, little consideration has been given to the frequency with which click and positional data is transmitted to the PC. With faster PCs and higher refresh rate monitors, higher polling rates can eliminate annoying micro-stutters, significantly improving gameplay performance when a fraction of a second can be the difference between winning or losing.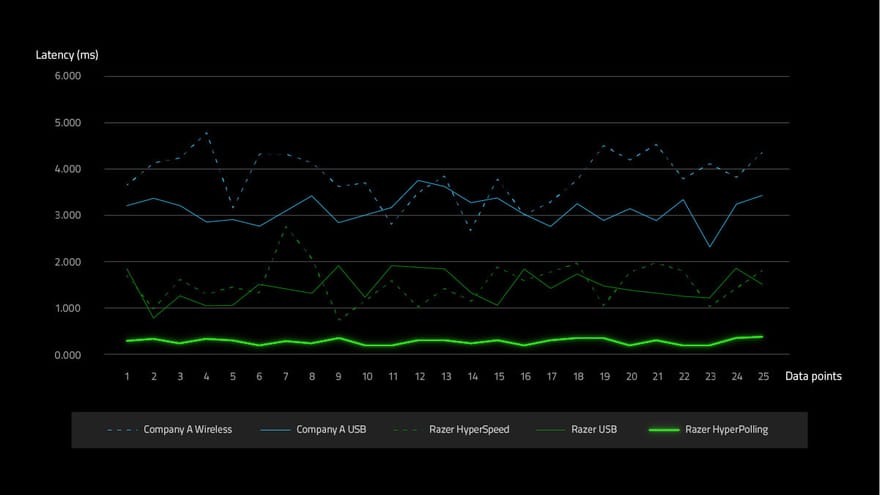 Furthermore, the mouse features The 2nd-gen Razer Optical Mouse Switches and Razer Focus+ Optical Sensor, which should make it a pretty fantastic gaming mouse overall. This groundbreaking performance and technology is packed into a solid, ambidextrous chassis, weighing just 71 grams. The Viper 8KHz is fitted with 100% PTFE mouse feet for smoother glides, and features Razer's snag-free SpeedFlex Cable to ensure minimal drag for fluid swipes.
Razer are going right for the eSports crown with this one, but I'm sure other gamers will find some love for it too.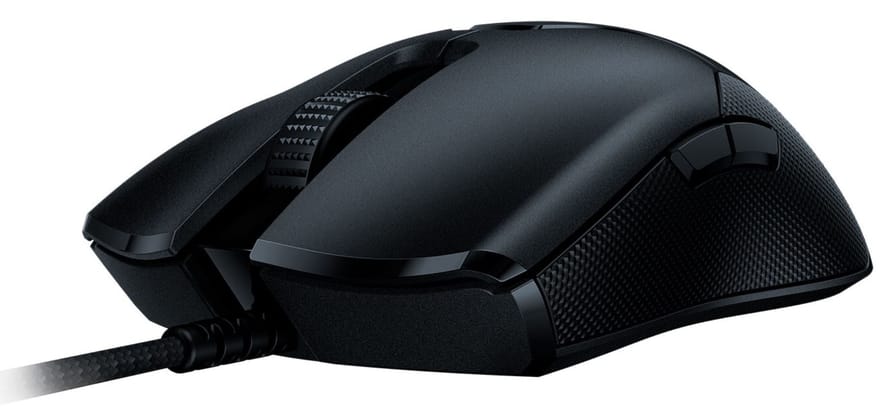 Features
True 8000 Hz (0.125 ms) polling rate
True 20,000 DPI Focus+ optical sensor
Up to 650 inches per second (IPS) / 50 G acceleration / industry best 99.6% resolution accuracy
2nd-gen Razer Optical Mouse Switches rated for 70 million clicks
True ambidextrous design with ultra-durable integrated rubber side grips
100% PTFE mouse feet
Gaming-grade tactile scroll wheel
On-The-Fly Sensitivity Adjustment (Default stages: 400/800/1600/2400/3200)
Hybrid Cloud storage and on-board memory (4+1 profiles)
Razer Chroma RGB lighting with true 16.8 million customizable color options
7+1 programmable buttons
Advanced Lift-off/Landing distance customization
Razer Synapse 3 enabled
1.8 m / 6 ft Speedflex cable
126.73 mm / 4.99 in (Length) X 57.6 mm / 2.27 in (Width) X 37.81 mm / 1.49 in (Height)
Approximate weight: 71 g / 2.5 oz (Excluding cable)
What Razer Had to Say
"Latency is a very important part of gameplay that significantly affects the overall gaming experience – and yet, it is overlooked by many companies that focused for too long on increasing DPI. Unlike DPI, lower latency benefits everyone from casual to professional players by shaving off important milliseconds from the overall reaction time," said Alvin Cheung, Senior Vice President of Razer's peripherals business unit. "During our testing and development process with a large pool of competitive players and mouse enthusiasts, many reported significantly smoother and more responsive input when using the HyperPolling Technology featured in the new Viper 8KHz esports gaming mouse."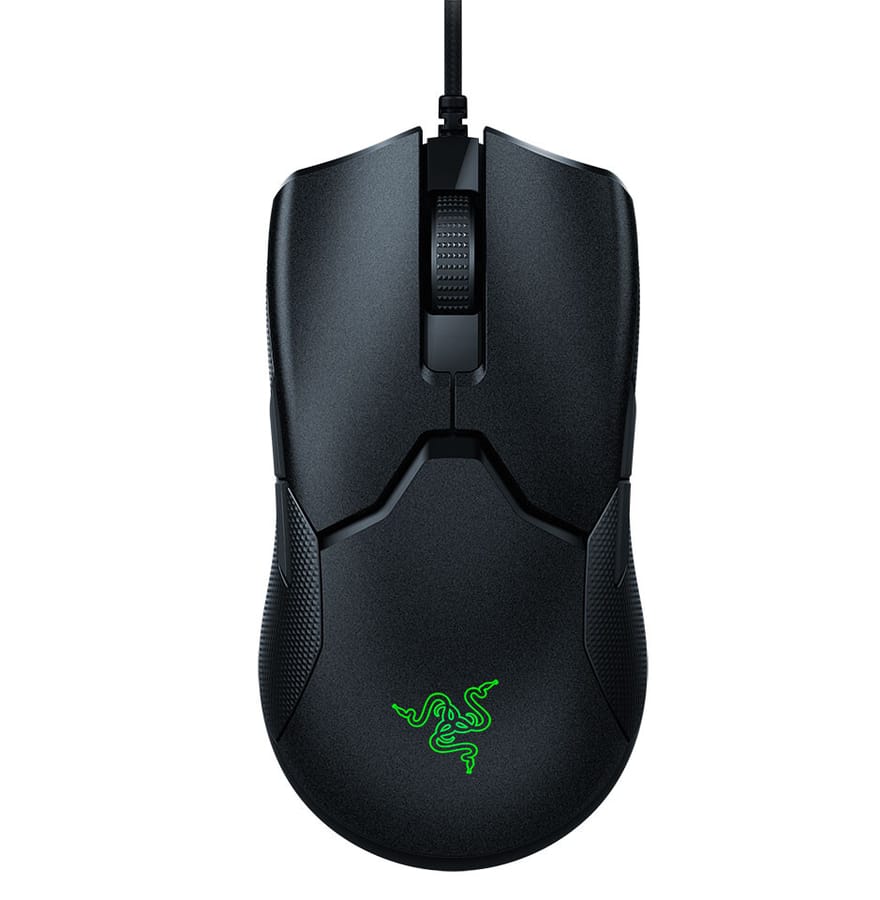 At least 8x faster – the science behind its speed
Polling rate is the frequency at which a device reports data to the PC, with an industry-standard of up to 1000Hz (1000 times a second). Razer HyperPolling Technology utilizes a high-speed USB microcontroller to surpass this standard with a true polling rate of 8000Hz. This allows the Viper 8KHz to send up to eight times more data each second, effectively reducing input delay from 1ms to just 1/8th of a millisecond.
Unleash Your High Refresh Rate Potential
Razer HyperPolling Technology can send more up-to-date data to better match a monitor's faster refresh rate. As a result, the delay between the latest report and the monitor's frame rendering is much less when compared to that of a 1000Hz polling rate, resulting in smoother and more up-to-date cursor positions.
Higher polling rates can reduce the input delay, minimizing micro-stutters and sudden jumps in the cursor position, resulting in smooth, accurate cursor movement on the screen. Razer HyperPolling Technology not only provides the fastest click latency, but also keeps the click-to-click variance to an absolute minimum – making it superior to other leading gaming technologies.
"This technology is perfect for games that require high precision and responsiveness like CS:GO," said Tarik "tarik" Celik, CS:GO star of Evil Geniuses. Nikolay "Nikobaby" Nikolov from Dota2 team Alliance agreed, saying, "I'd instantly tell the difference between 1000Hz and 8000Hz."
Pricing and Availability
MSRP: $79.99 USD / €89.99, available from January 28, 2021.