Resident Evil 7 Collector's Edition Doesn't Include Game
---
---
---
Peter Donnell / 4 years ago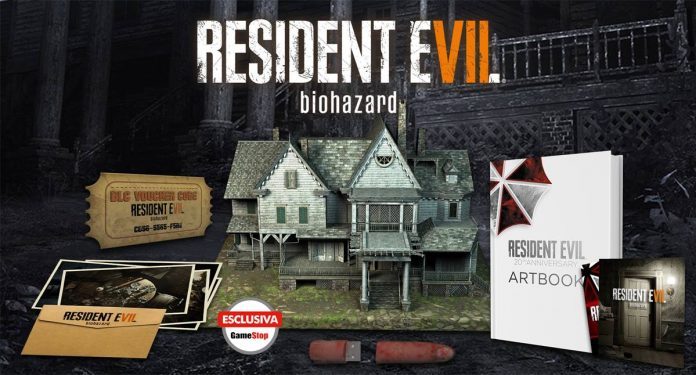 This is getting silly now, as we've already seen a few games go down this crazy route before, and now Resident Evil 7 is about to join in on the lunacy. GameStop Italy has just listed the game on their site, and at 99,98 EUR the bundle isn't cheap, but worst still, it doesn't even include a copy of the game. Good luck getting a bundle elsewhere either, as GameStop has exclusive rights on this one.
For your money, you do get a 20th anniversary of Resident Evil art book, 5 x limited edition lithographs, three alternative covers (for the game that isn't included), an exclusive DLC available for all platforms (for the game that isn't included), USB stick of 16GB "3D Finger", and the model of Principal house (25 x 23.7 x 17,1cm) that is featured in the game.
This is a huge insult as far as I am concerned, and while it does give you the option for buying the game and upgrading later, that likely won't happen as these do tend to sell out quite quickly despite their high price. Want to buy both together? You're looking at a retail number of around 170 EUR… ouch.
What do you think, should the game come included with Special Editions?