Resident Evil Re:Verse Age Rating Certification Hints at Upcoming Release!
---
---
---
Mike Sanders / 1 year ago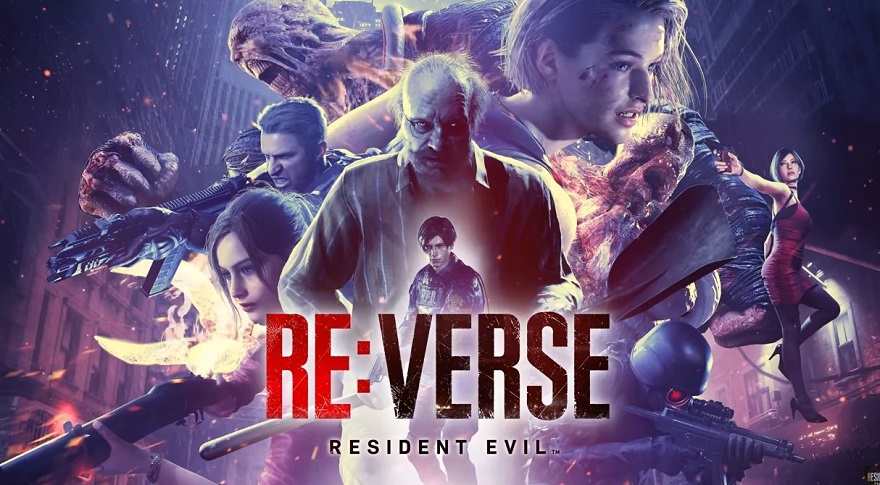 Originally intended to be released as something of a free spin-off for owners of Resident Evil Village, it has been (give or take) nearly a year now since any news was revealed about 'Re:Verse'. – In fact, how many of you had completely forgotten that this even existed? Well, perhaps more accurately, how many of you had completely forgotten that this was still in the pipeline?… I know I had!
Following a post by Twitter user '@gematsu', however, there is some encouraging news. Following a new age rating registration, Resident Evil Re:Verse has basically made its first notable appearance pointing towards an actual release at some point since Summer last year!
Resident Evil Re:Verse
For those of you were are genuinely unaware of Resident Evil Re:Verse, this was originally revealed shortly after Village was released and represented a full-blown 4-player online survival experience. It was, by all accounts, attempting to emulate and hugely improve upon the bloody awful 'Resistance' that was packaged in for free with the RE3 remake.
Following the beta release of Resident Evil Re:Verse last Summer, however, the feedback Capcom received from the community was hardly encouraging. The general consensus was that it was a fun distraction, but lacked any kind of depth to keep you involved for more than a couple of hours! – And ever since this, Capcom decided to pull it from release and, subsequently, Resident Evil Re:Verse has been set with a perpetual and nondescript 2022 release date ever since.
Following a new age rating application for the title on the Google Stadia, however, it seems that Re:Verse may finally be taking one step closer to an actual release!
Stadia version of Resident Evil Re:Verse was just rated in Europe: https://t.co/81wlUU8Gj0

The PS4, Xbox One, and PC versions were rated a year ago today.

It lives…? pic.twitter.com/c3toZ0aFep

— Gematsu (@gematsu) May 7, 2022
What Do We Think?
Well, firstly that I do appreciate the clear irony here. Namely, I think it somewhat appropriate that a nearly forgotten console should prompt fresh interest in a nearly forgotten game. – In all honesty, though, it's difficult to be overly critical of 'Re:Verse'. – As noted above, this was originally intended to be bundled in for free with Resident Evil Village. And if you own it on Steam, you'll note that 'Re:Verse' is in your Steam library waiting for its release right now!
More so though, it's genuinely refreshing that Capcom actually took the beta community feedback on board and decided to attempt to fix and/or improve the game rather than just letting it flop onto the market. – And no, this Google Stadia age certification isn't 100% confirmation that 'Re:Verse' is set for release in the coming weeks. At the same time though, don't be surprised if this drops before the end of the month!
What do you think? – Let us know in the comments!