Revolutionary Chemical Iris Could Bring Smaller Cameras to Smartphones
---
---
---
Gabriel Roşu / 9 years ago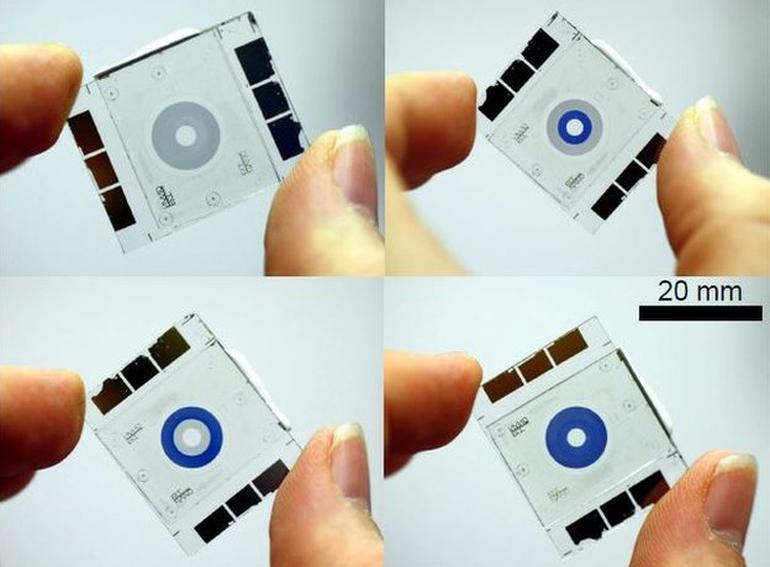 A normal iris has physical blades which move in order to change the amount of light entering the lens. More light enters when wider and less when closing down. The same principle is applied to cameras found in some smartphones nowadays too. A new chemical iris however tends to change the way our cameras on smartphones work. It is said that the new iris drops the need for physical blades and in turn reduces the overall size of a camera module. The miniaturization of bladed cameras is really quite tricky, since the module still requires the need of a actuator to move the blades.
Researchers in Germany have apparently solved the problem of creating miniaturized cameras with the help of a new iris which uses transparent chemical rings, giving it the ability to become opaque when a voltage is applied to it. The iris is said to measure in at just 55 micrometers thick, granting smartphones the ability to house much smaller and thinner camera modules. The design is said to feature two glass substrates pressed together with an iridium tin oxide layer on each side. A thin layer of electrochromic polymer is also said to be present on both glass substrates, formed into rings that create the chemical iris.
It is said that the iris needs only 1.5V to turn opaque, an ideally low voltage for smartphones and other mobile devices. A research paper states that a 1,200 mAh battery grants enough power to maintain the iris-state for about 60,000 hours. Having the aperture a perfect circle rather than shaped by overlapping blades will also give a more pleasing effect on the shallow depth of field effect and deliver smoother bokeh.
The new iris is said to still be in its early stages, but the researchers stated to help develop it even further since the new technology could deliver more flexibility and also bring the full manual controls seen on professional camera to mobile photography.
Thank you Cnet for providing us with this information
Image courtesy of Cnet