Rideshare Applications Put Taxi Companies in Turmoil
---
---
---
Chris Smith / 9 years ago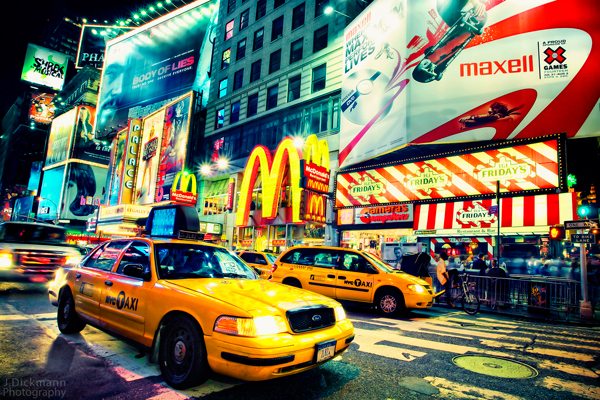 Have you gotten on the Uber or Lyft craze yet? New reports have just come to light that thanks to these new offerings, Taxi business has been majorly disrupted due to the new their technological advantages and pricing structures.
It's a common complaint in much of the Western world, users upset that their taxi and/or driver is one, or a combination of: smelly, late, unsightly, rude, knowledgeable or in disrepair. Ride-share apps like Lyft and Uber have been designed to take these short-distance travels into a more personable situation.
According to a New York Times analysis, owning a taxi service has become less worthy in recent times. They claim that price of medallions have plummeted sharply over 2014, seeing the price drop by 17-20 percent within major US cities such as Boston, Chicago and New York. This is alongside news that Philadelphia has cut their prices to the customer drastically and half of New York's most recent sales have been foreclosures.
Unfortunately there isn't a 100 percent straight link between the Taxi service plummeting and ride sharing app business because of no reported ride numbers released, however it gives us insight into the taxi industries performance as a whole. As far as the local market is concerned here in Australia, many of my friends are taking the application plunge – seeing them utilize services like Uber for hotel to airport transfers and a safe ride home after a night of partying. Although Australian Uber prices are can be slightly higher than that of the localized taxi business, users are happy to bear the cost due to the improved benefits and claimed safety aspects.
Do you agree with these claims? Are Taxi's going out of business due to public transport or own methods, or are they seeing a downturn due to their nature?
Image courtesy of Wake Up News
Information courtesy of Engadget