Roccat Aluma Premium In-Ear Headset Review
---
---
---
Peter Donnell / 5 years ago
Introduction
---
In-ear headphones may not get all the attention in the gaming world, where larger over-the-ear designs often reign supreme. However, having been a long time fan of the much-praised Roccat Syva in-ear gaming headset, I was admittedly quite eager to see what the new Roccat Aluma had to offer, as it promised some nice upgrades over their already successful in-ear solution.
"The ROCCAT Aluma Premium In-Ear Headset is an on-the-go gamer's top shelf option in the world of mobile audio experiences, built with a lightweight aluminum housing. Aluma provides durable, supreme audio tech that's feather-light. Not only designed with handheld gaming in mind, Aluma is ideal for listening to your favorite music via any mobile device, and with an integrated Y-splitter component, the Aluma performs as an exceptional in-ear PC gaming audio tool." – Roccat
Equipped with powerful 8mm drivers, the Aluma promise versatile sonic performance, backed up by a good quality omni-directional microphone that should work great for everything from gaming to making hands-free calls on your mobile.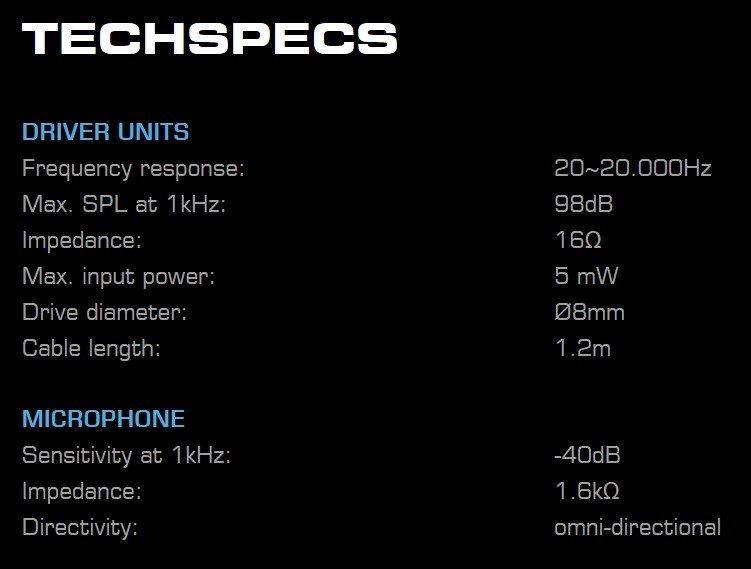 The packaging is styled the same as many other Roccat products, with a stylish image of the headset, as well as a quick run-down of the major spec.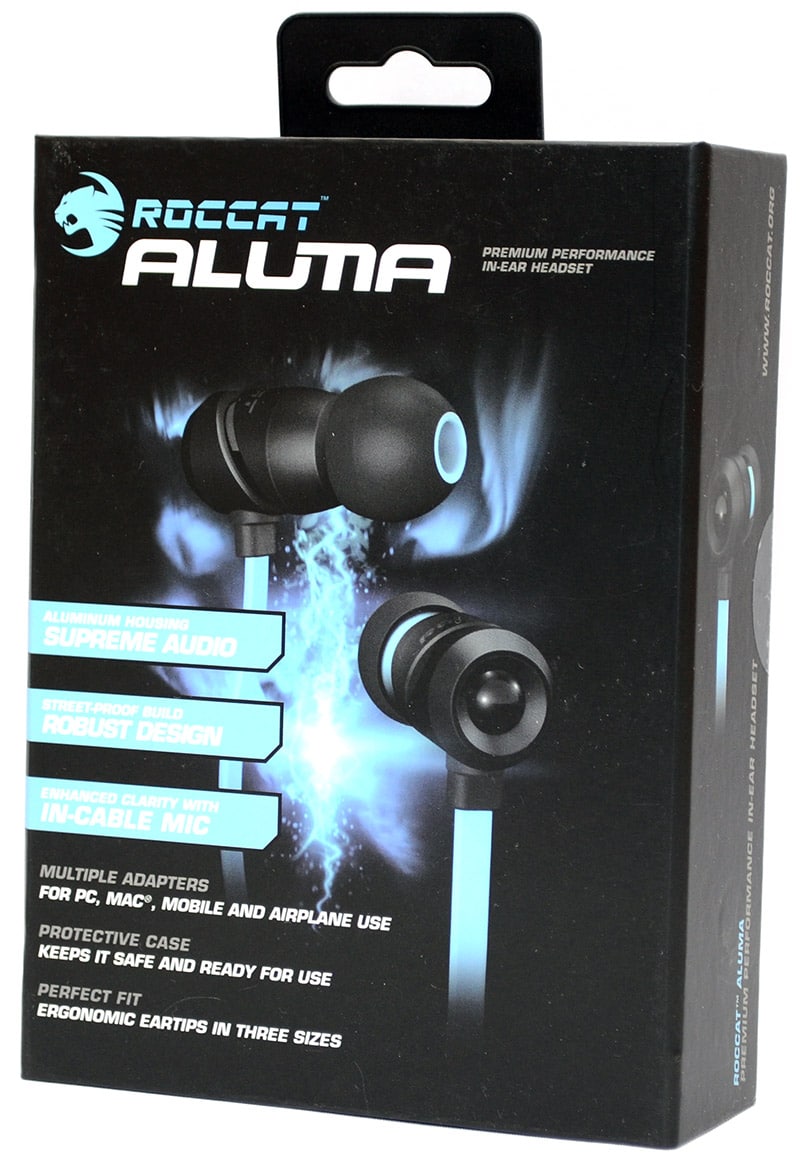 Around the back, pretty much the same details, as well as the international breakdown.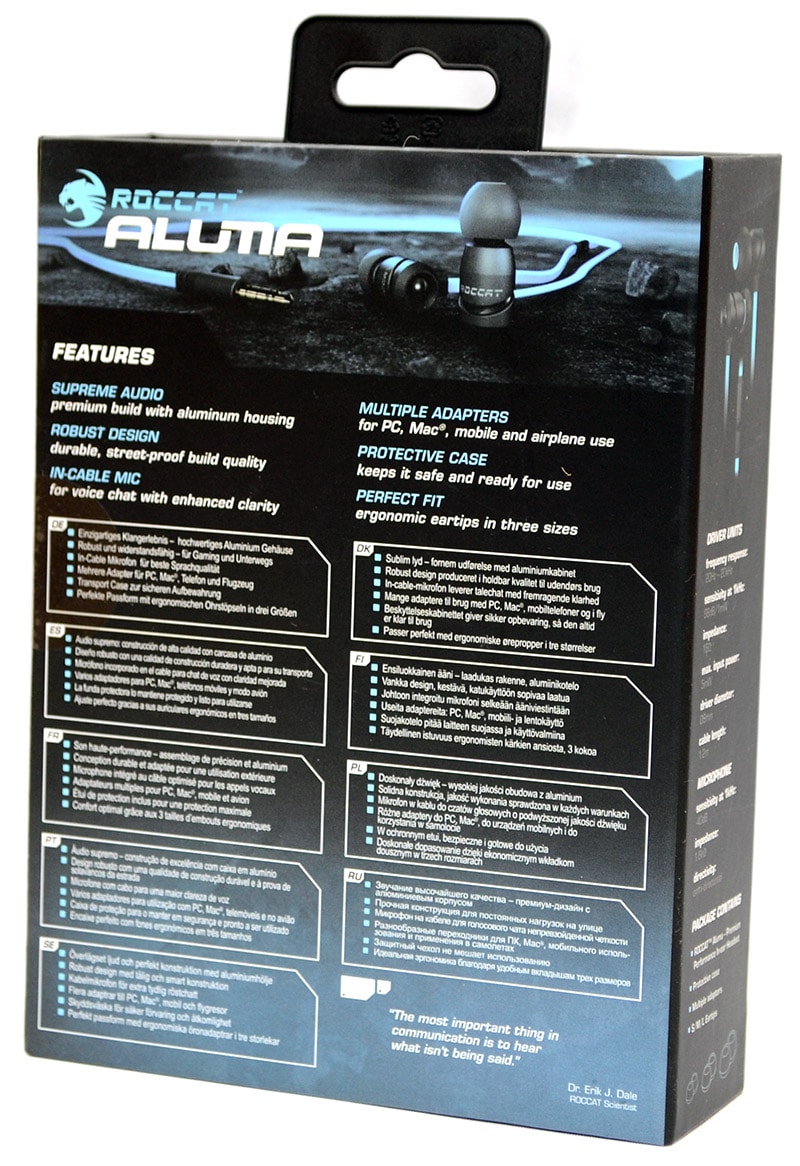 The box opens out, revealing a clamshell protective case, as well as the two ear buds exposed at the top.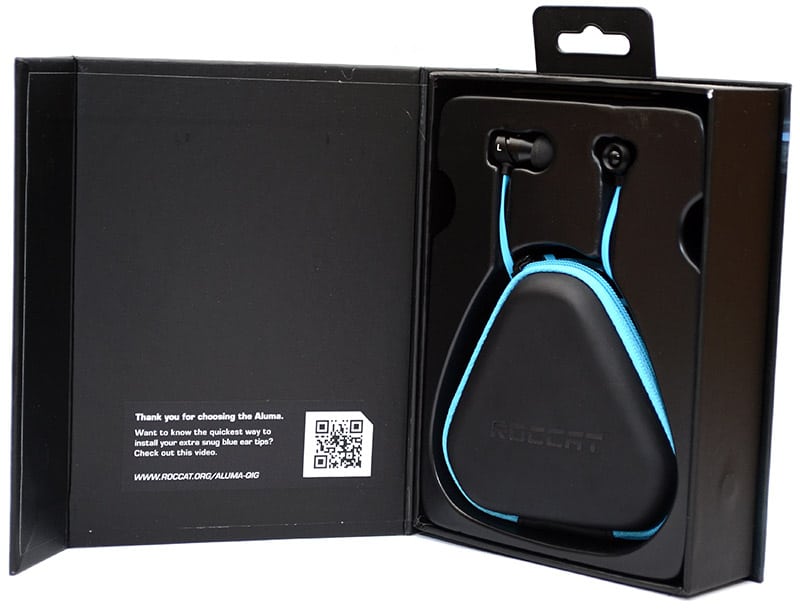 In the box, you'll find a whole host of extra connectors and earbuds, as well as the usual documentation.