Roccat Kone Pure Color Gaming Mouse Mini Review
---
---
---
Andy Ruffell / 9 years ago

Roccat are an extreme gaming brand who have forced themselves into the market in a big way. They are one of those companies who seem to be making all of the right decisions and it paying off. It all goes back to their roots of the company being aimed at gamers and being developed by gaming enthusiasts including the owner Rene.
Their initial product release consisted of the Roccat Kone; a mouse aimed at general gaming, allowing you to get the very best performance from your gameplay with a 3200 DPI pro-aim gaming sensor, a tracking control unit and 128KB of onboard memory allowing you to save gaming profiles and macros for your desired functions.
With the Kone being an extremely successful product for Roccat and propelling them into the very crowded market, we found Roccat developing on its successes and releasing the Kone[+] which incorporated a 6000 DPI pro-aim laser sensor while still keeping the fundamental aspects that made the Kone an industry leader.
With Roccat not being content on ending things there, the Kone Pure was born and offered the same Kone form factor that gamers love, while reducing the size of the mouse down to 91% of its original Kone[+] size, making it more versatile with its new sleek look and design while also improving some of its key features, including the increase to an 8200 DPI pro-aim laser sensor (R3).
As you can see, Roccat has relied on its roots and stayed true to it as they developed further upon some already amazing products, but with all of this development, what becomes the next logical step in the Kone life cycle? How about some funky new colours?
To celebrate 5 years of Kone awesomeness, Roccat have developed some limited edition colours of the Kone Pure to spice things up from the original black colour scheme. To add with this, we find the following colours being added to the range:
Phantom White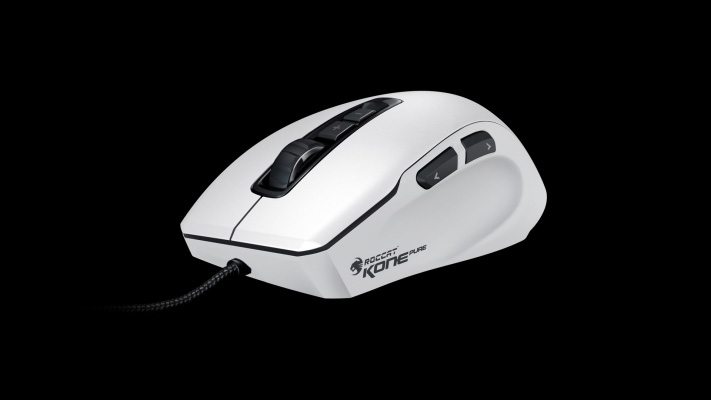 Inferno Orange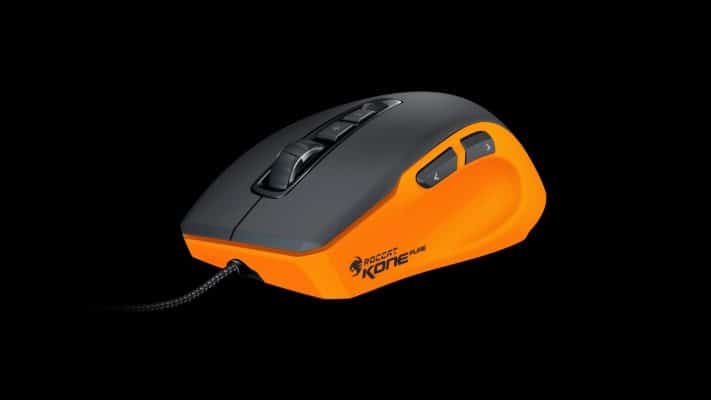 Hellfire Red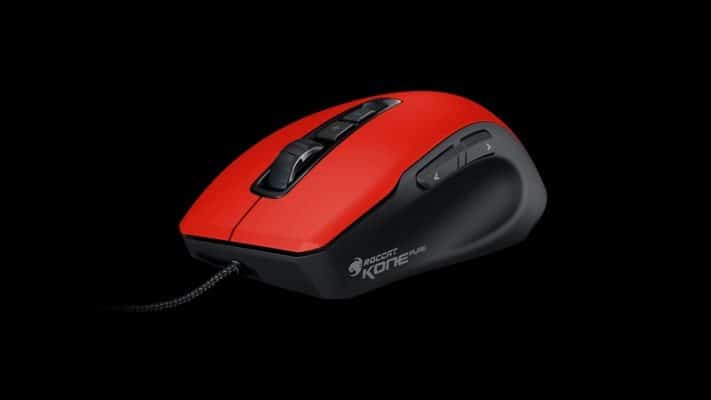 Polar Blue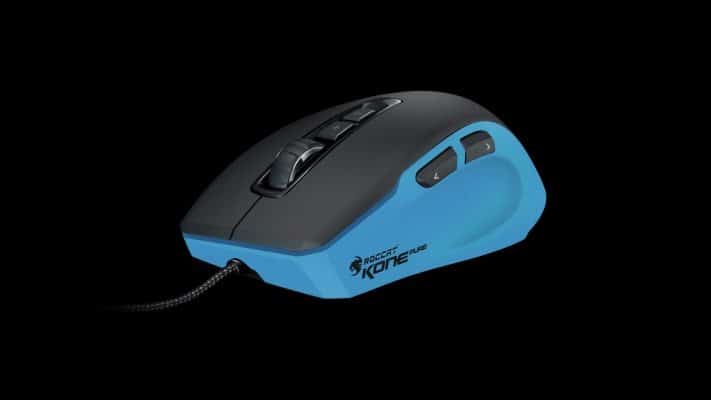 As you can see, the new colours certainly breathe a new lease of life into the product and look absolutely fantastic. We even reviewed the "Inferno Orange" edition a little while ago and saw it leave with our Editor's Choice award, showing that we really liked it then, and love it even more now.
We even stopped by with Roccat's Tim Krause to take a look at the new colours and what it means for Roccat.
[youtube]http://www.youtube.com/watch?v=i90iXQV9FTM[/youtube]
As you saw in the video, we do mention a giveaway, and if you're interested in finding out exactly how to win one, we invite you to click on the button below: