Roccat Unveil its Newly Remastered Kone XP Gaming Mouse
---
---
---
Mike Sanders / 3 months ago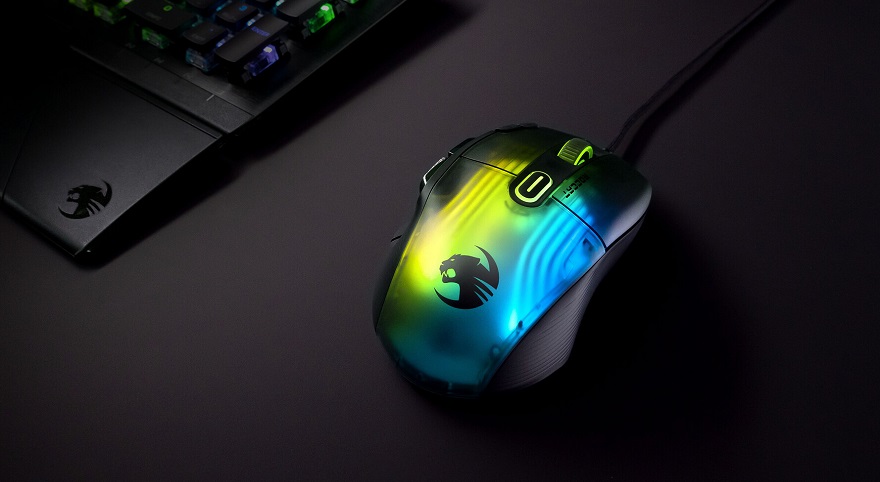 ROCCAT has announced the launch of its all-new Kone XP PC gaming mouse. ROCCAT's first-ever product, the original Kone, launched in 2007 and became a best-selling PC gaming mouse thanks to its superior ergonomics. The new Kone XP is the culmination of 15 years of research and development to produce an industry-leading multi-purpose gaming mouse. The Kone XP improves upon its predecessors in every way, with meticulously perfected ergonomics and groundbreaking 3D RGB lighting, plus ROCCAT's Owl-Eye 19K DPI optical sensor, and ridiculously fast Titan Optical Switches.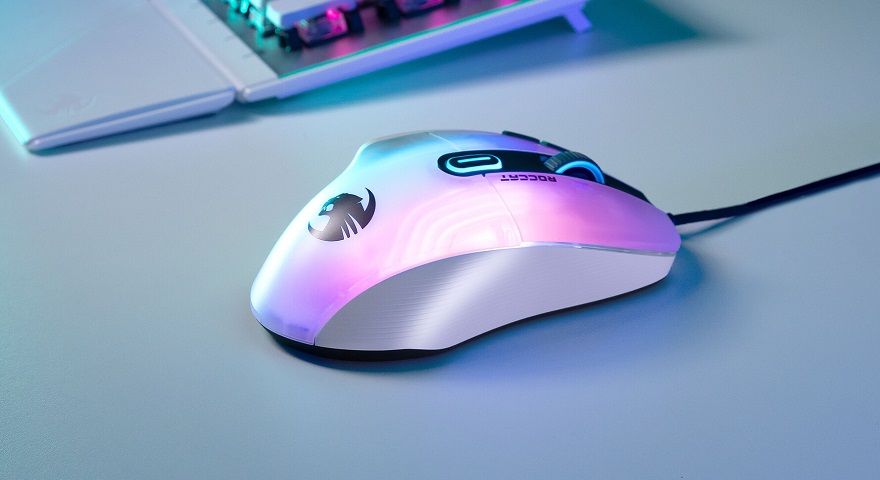 Roccat Kone XP Gaming Mouse
Fans of the Kone AIMO Remastered, along with PC gamers who play a variety of games across different genres, will love the Kone XP's multi-button design combined with the refined ergonomics, reduced weight, and overall comfort of the iconic Kone shape. ROCCAT is also once again redefining RGB lighting with the Kone XP's impressive 22 LED lights and transparent shell, and through the revolutionary 4D Krystal Wheel that diffuses the RGB lighting through its smoky transparent design to create a 3D lighting effect. The 4D Krystal Wheel also adds left and right lateral inputs to the standard vertical click and scroll functionality, all delivered with ROCCAT's signature tactile feel.
The Kone XP has more buttons than any other mouse in this price range. It features 15 buttons, and thanks to ROCCAT's Easy-Shift[+] technology there are 29 possible button functions – ideal for strategy games and MMOs like the just-launched Lost Ark and Elden Ring. The left and right-click buttons activate the Kone XP's Titan Optical Switches providing a responsive click, with ridiculously fast actuation for unprecedented speed and precision. ROCCAT's Titan Optical Switch is faster than any mechanical switch and has twice the durability, clocking in at a blistering 0.2 ms actuation speed for up to 70 million clicks while offering adjustable debounce timing which is key for drag-clicking. With the Kone XP, PC gamers can expect nothing but crisp, responsive execution with zero misclicks.
At the heart of the Kone XP PC gamers will find an Owl-Eye 19K DPI optical sensor (based on PAW3370 from PixArt). The Owl-Eye sensor tracks any mouse movement with high precision for extreme in-game accuracy and is customizable via ROCCAT's Swarm software suite.
The Kone XP's translucent shell sets the stage to showcase ROCCAT's AIMO lighting engine and ecosystem, synchronizing with other AIMO-enabled ROCCAT products such as the Magma membrane keyboard or the award-winning Vulcans. AIMO produces vibrant lighting displays in 16.8 million colours right out of the box, without the need for extensive configuration.
The Kone XP also features ROCCAT's PhantomFlex cable and heat-treated PTFE glides for a wireless mouse feeling. Flexible, pliable, and light, the cable won't snag or tangle, and the mouse glides smoothly across desktops.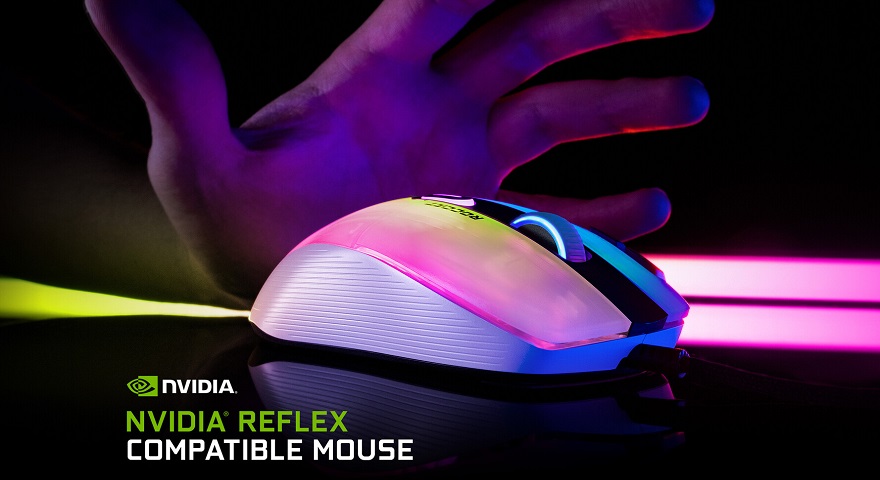 Where Can I Learn More?
With 15 buttons and 29 assignable functions, ROCCAT's Kone XP is one of the most customizable and configurable PC gaming mice available, and fans can pre-order today for an MSRP of £79.99. With the Kone XP releasing on March 29, 2022, if you want to learn more about this new gaming mouse design, you can check out the official product website via the link here!
What do you think? – Let us know in the comments!