Roccat Vulcan TKL Pro Optical RGB Keyboard
---
---
---
Peter Donnell / 4 months ago
Performance
Let's get onto those switches, are Roccat are quite proud of them. They're right to be too, as they're fast, light and incredibly responsive. The keyboard is slim and pretty flat, giving it a very fast feel. The keys snap back quickly, feel light and nimble to use. If you're a touch typer or a gamer that has an insanely high APM, you'll love them, it's as simple as that.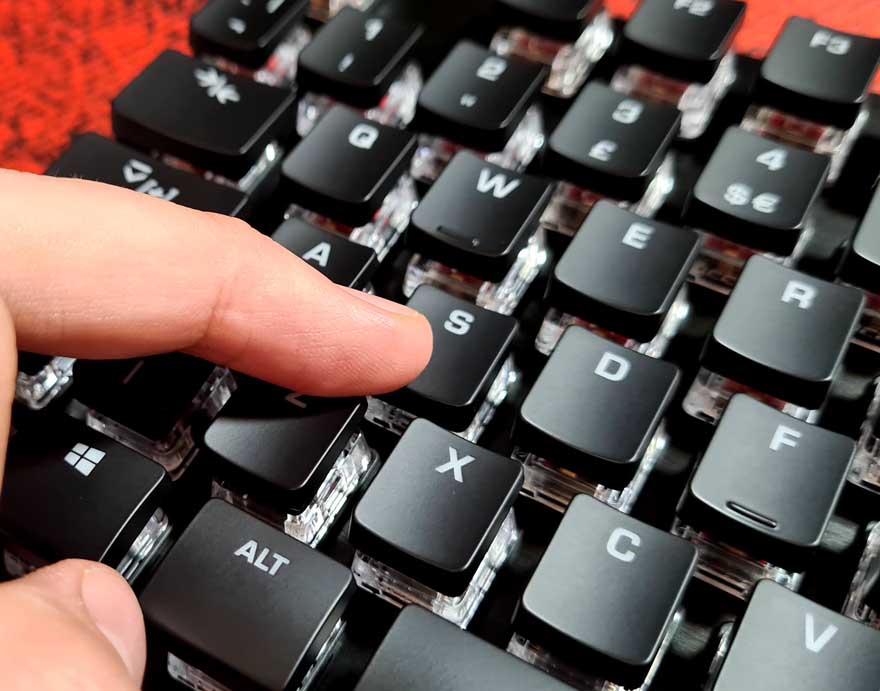 Of course, Roccat say they respond at the speed of light, which is amazing. However, I can't say I ever felt much latency in the speed of an electrical signal on standard keyboards, but your top eSports players will always seek that milliseconds advantage, and I can't blame them.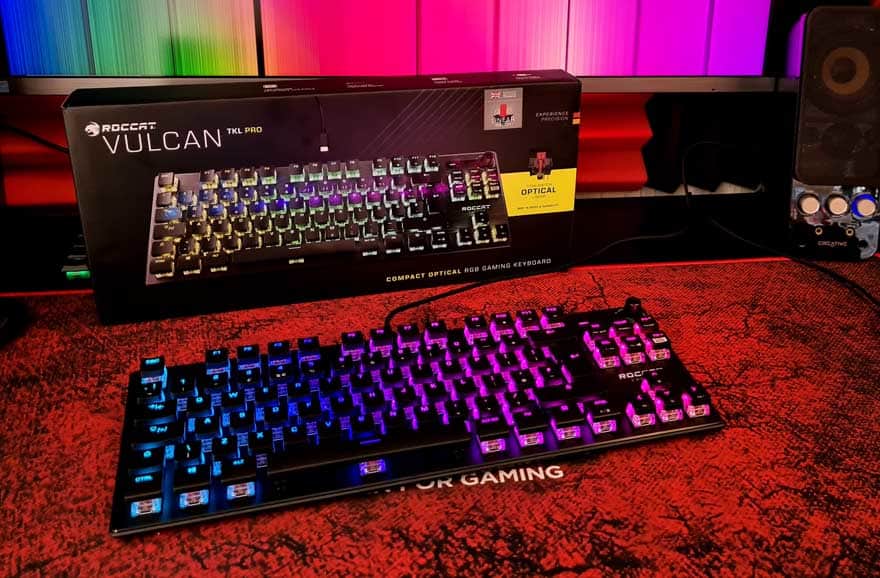 As you can see, the RGB looks awesome, throwing out a broad range of vibrant colours. It's all per-key and fully programmable. However, out of the box, there's a bunch of built-in profiles, offering RGB rainbows, fixed colours, fades, and all the expected stuff really.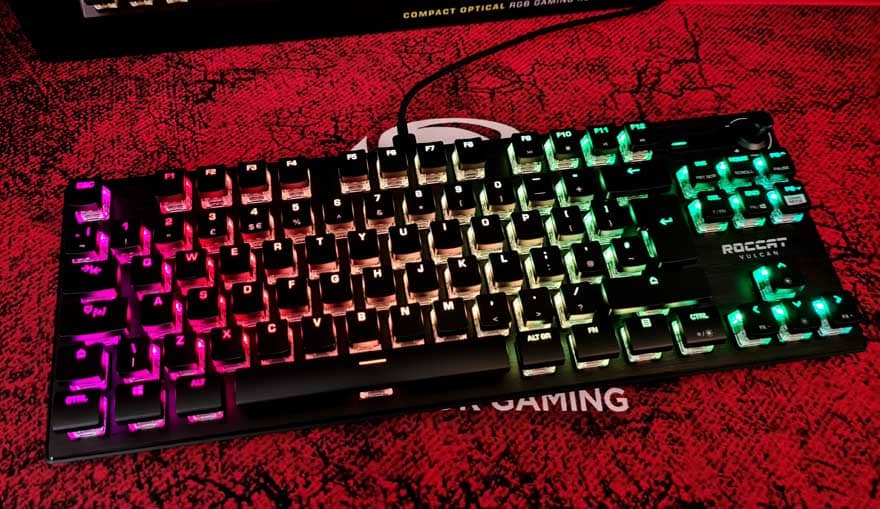 Because the switches are so exposed though, you can really get some stunning lighting effects. Just look at those electric blues!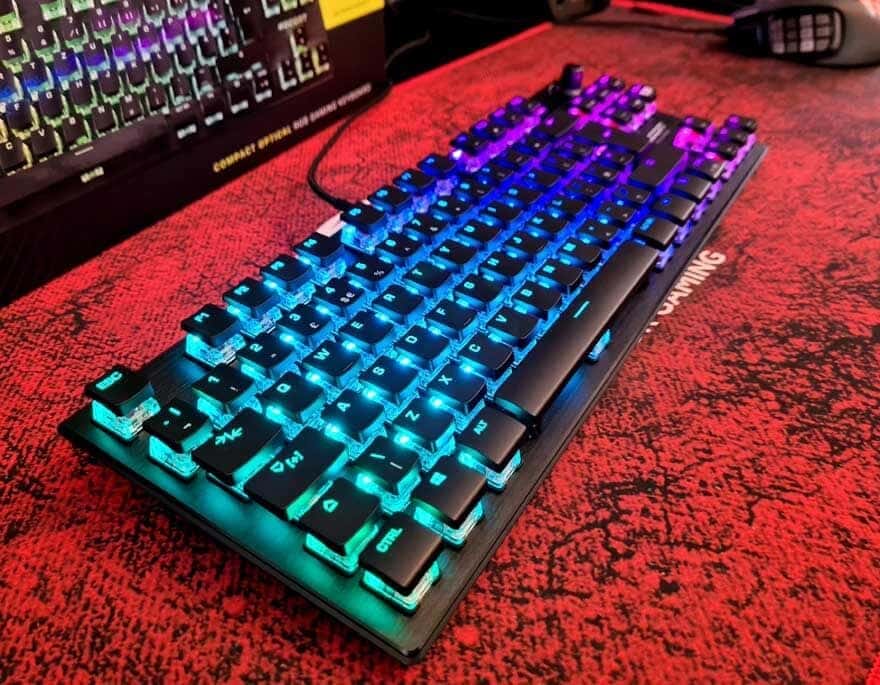 Remember, you can use Fn-Shift and these buttons to cycle the effects.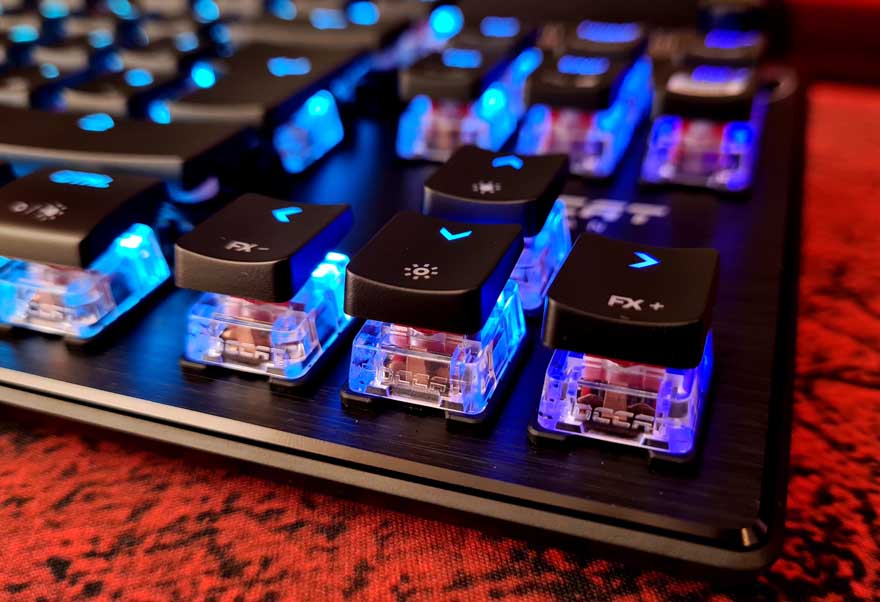 Throwing out this lovely fire effect instead of the neon show.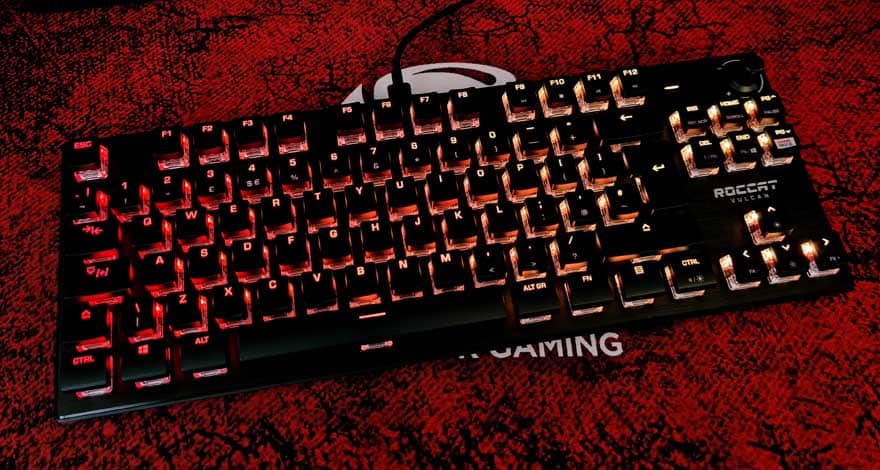 Back to gaming though, as this is a gaming keyboard first and foremost. The keyboard may be slim and narrow, but it has a good weight to it. When you're gaming it doesn't feel like it's going to slip around. Furthermore, it doesn't rattle, vibrate or flex, meaning every key stroke feels personal and responsive.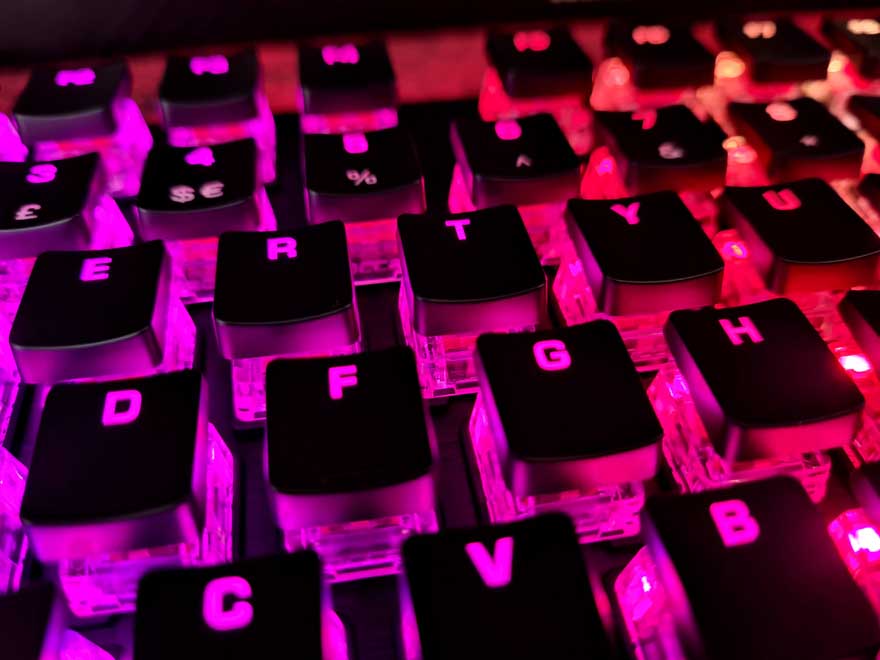 Being TKL, it takes up a lot less desktop space too, which is great for small desks. However, it also frees up a lot of room on your desk for moving your mouse. If you like a lot of mouse room for low DPI levels, it's a win-win. That and the keyboard is small enough to fit in a backpack, if you needed to take it to LAN.