Rockstar Reveals Big Red Dead Redemption 2 Tease
---
---
---
Ashley Allen / 4 years ago
On Sunday (16th October), Rockstar Games posted a new image of its logo to its Twitter and Facebook accounts, plus its official website (plus as a standalone press release):
— Rockstar Games (@RockstarGames) October 16, 2016
The logo is positioned on a background which appears to be painted red, very much in the same style of promotional materials and key art for its epic open world Western, Red Dead Redemption. Is this Rockstar's first confirmation that Red Dead Redemption 2 is incoming?
While there has been much rumour about an imminent sequel to the game, this would mark the first time that Rockstar has made any kind of gesture toward it, assuming the new red image is indeed hinting at Red Dead Redemption 2.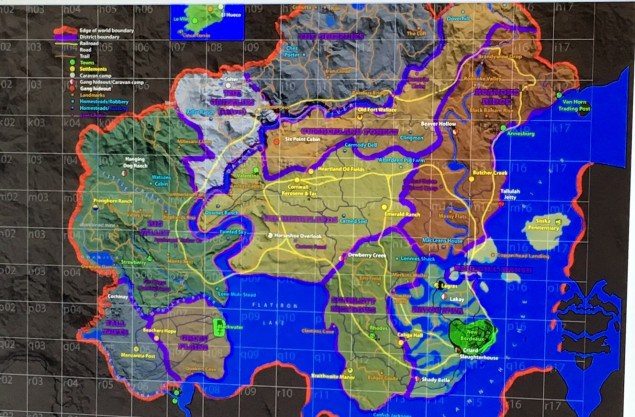 Earlier this year, a map (above), supposedly for Red Dead Redemption 2, leaked on NeoGAF. The authenticity of the map – which appears to be East of where the first game was set – was later confirmed by an anonymous source to Techradar.
A month prior to the map leak, a different source told Fraghero that "the game has been in development for over 4 years and is in fact called Red Dead Redemption 2: Legends Of The West." Though, the source also claimed that the game would be announced at E3 2016, which didn't happen. "He informed us that the game is going to contain more than one playable character and feature a much bigger open world than the last Red Dead title," Fraghero added.
Is Rockstar really telling us that Red Dead Redemption 2 is imminent, or is the developer pointing to something much less exciting?