Russian Snowboarder's iPhone Crashes After Receiving 2000+ Messages During Olympics
---
---
---
Gabriel Roşu / 9 years ago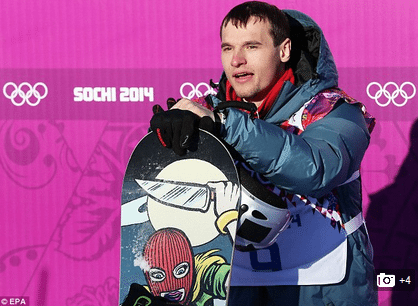 We now know that an iPhone has its limits in terms of text messages, thanks to Russian Olympic snowboarder, Alexey Sobolev, who wrote his phone number on his helmet and wore it during a run.
Now I know everyone would ask why on earth did he do that. Well, some may think that he was bored, but an obvious reason would be to get admirers, especially female ones. In the end he got what he wanted, more than he was expecting even. He go over 2000 text messages from people all around the world.
And this is the most interesting part though. It is said that when he tried to respond to one of his admirers, his iPhone crashed. Now how about that? You really do have a limit it seems. Luckily though, he was able to to start it again and all was fine.
However, the stunt did not go unnoticed, since he was banned by the committee from showing his number again on the next run and had to cover it up. No matter though, because his number is already out there, generating virtual tears for his iPhone, which is expected to be flooded by messages in the following days.
Thank you Phonearena for providing us with this information
Image courtesy of Phonearena