Ryzen Vs Intel GTX 1080 Ti Showdown Revisited
---
---
---
Peter Donnell / 6 years ago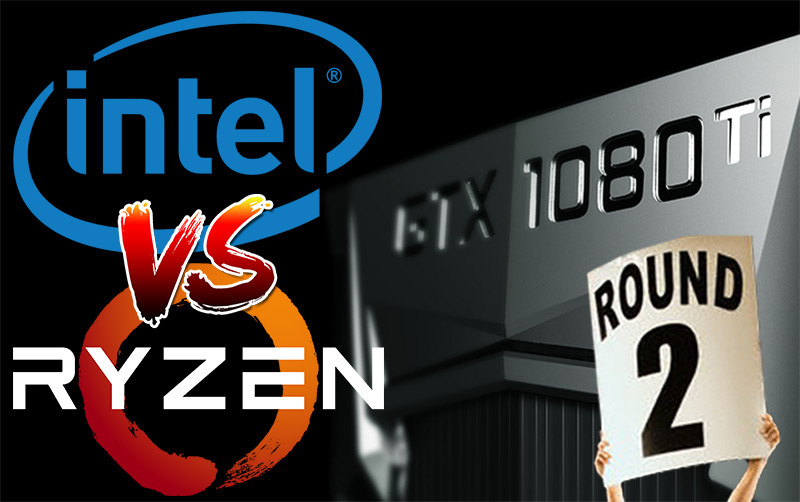 Ryzen has been with us for a few weeks now, and there has been quite the rollercoaster of feedback from around the world about its performance. We've tested the CPUs, and they're pretty fantastic and offer some excellent performance, despite a few issues with memory speeds and latency.
While we tested the Ryzen 1800X with the Nvidia GeForce GTX 1080 Ti to see how well the new flagship AMD CPU would work in a high-end gaming PC, a few people didn't take kindly to us using overclocks only on Ryzen. I initially tested on stock only and matched that with the stock performance on the i7-5820K, as we do with all GPUs on that chip as it's our graphics card test bench. I did the same with the 7700K as I had access to it and my whole trip was to give us some metric for the stock and overclocked gaming performance of Ryzen. However, many of you wanted the Intel chips to be overclocked, and we're not going to shy away from what our readers want, and we're going above and beyond.
Not only have we retested with high overclocks on the other two chips, but we've also added more games to the testing, and we've added more resolutions. So let's jump in and see how Ryzen and our comparison Intel chips performance in 1080p, 1440p, 2160p, and now also the 21:9 ultra-wide format of 3440 x 1440, thanks to the additional ACER Ultra Wide Predator X34 monitor we recently reviewed.
Let's go!