Sabrent Rocket XTRM 1TB Thunderbolt 3 SSD Review
---
---
---
Bohs Hansen / 11 months ago
The Packaging
When you receive the Sabrent Rocket XTRM, it is wrapped up in plastic to protect everything and keep it together. Just as you'll want it to be
But, we don't care about the shrink wrap, do we? No, we want to take a closer look at the package itself. The drive comes in a nice box which is wrapped with a cardboard cover. The front has a picture of the drive along with clear labelling that this is a Thunderbolt drive.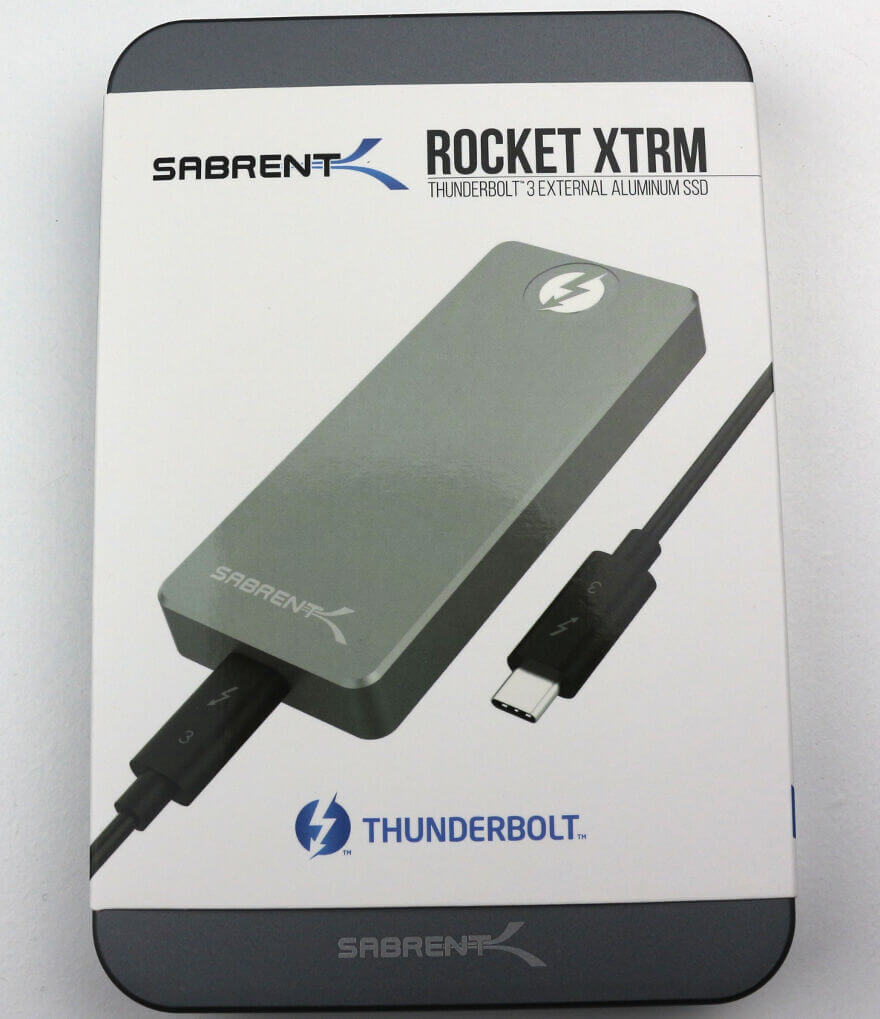 The rear side of the cover also has a picture of the included drive along with the features and details. This includes capacity, type, and requirements.
The side of the cover only has the drive name and nothing else. But it allows you to identify it no matter the orientation on the shelve.

Inner Packaging
Once we slide the cardboard off, we get a better look at the box itself. It is a thin metal box which gives off a premium feel when compared to traditional cardboard and plastic packaging. There is a sticker which goes around the one side, allowing you to open the case like a book.
The sticker is printed with the drive and capacity on the front while the rear side features the features and requirements again.
Opening up the box and we see this. The drive packed neatly in the foam insert, a box with the accessories, and a note on how to get the best performance out of the drive on a Windows-based system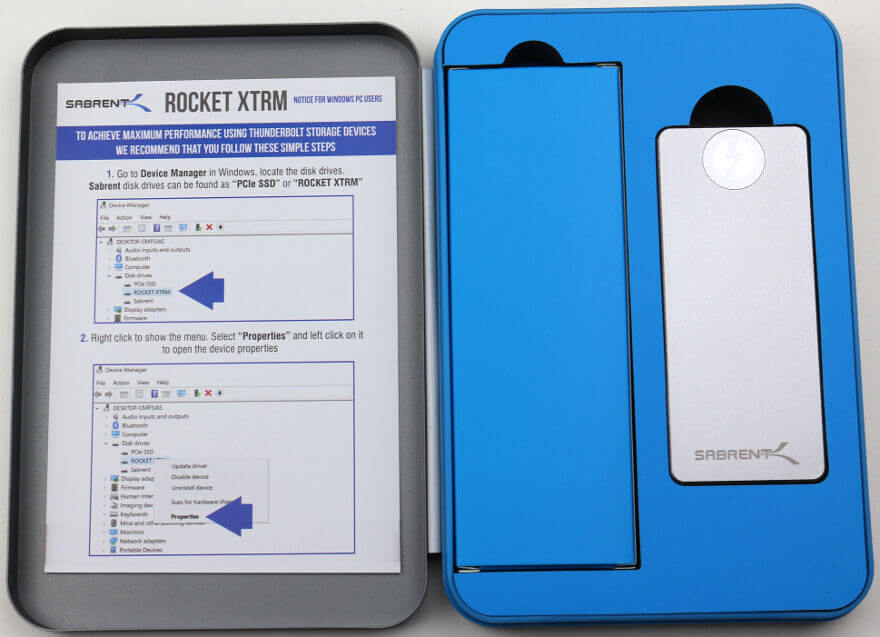 Here we see what's inside in its glory. The note, the drive, and a Thunderbolt 3 cable for the connection. It isn't a lot, but it's all we need.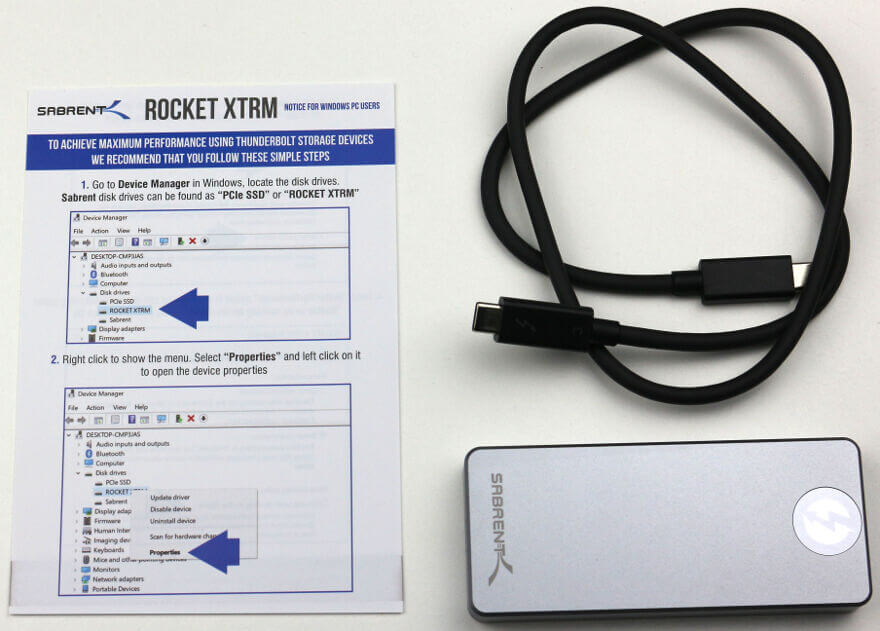 The cable isn't long, but long is rarely needed for a drive such as this. As such, it's sufficient. Should you still want a longer one, then you can get an aftermarket third-party one at most hardware retailers.