Samsung Admitted Comment Smear Campaign Against HTC
---
---
---
Roshan Ashraf Shaikh / 9 years ago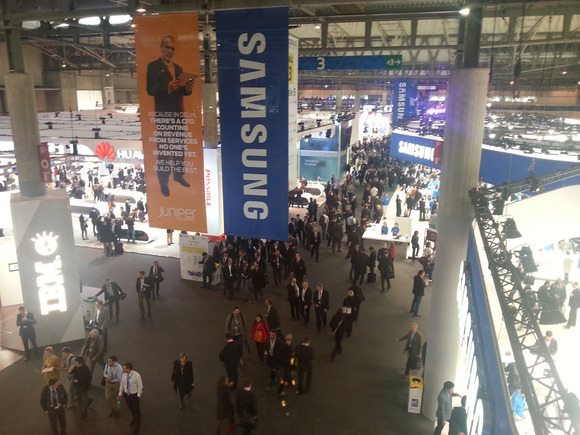 Samsung admitted that they hired students to put up comments about HTC's product to bring them in the wrong light. It was earlier reported that Taiwanese authorities are investigating a complaint that Samsung and a local agent have hired student to put negative comments against HTC and bring Samsung on a positive note.
They were specifically hired by a local marketing agency to claim in 3rd part websites, and forums with complaints ranging from "his girlfriend's HTC One X constantly crashes" and comparisons about Samsung's Galaxy Note being superior to HTC's Sensation XL. Some even went ahead by posting benchmarks and showing that Samsung Galaxy S3's battery life and graphics are much better than HTC One X.
Samsung Electronics Taiwan issued a statement saying that the 'unfortunate incident' did occur, and they have stopped all marketing activities relevant to the smear campaign. The company now (and unsurprisingly) says that they will adhere to 'transparent and honest communication with consumers'.
It was Taiwanese-based website TaiwanSamsungLeaks which published documents showing that Samsung did hire marketing agency which catalogued different forum posts of local tech forums that it made last year. It was at he time of reporting Taiwan's FTC said that if Samsung found guilty, Samsung will have to pay a fine of upto $835,000 as its the violation of fair trade rules.

This is something that anyone will say that its cheap thing to do, especially from a Tier 1 brand that dominating in worldwide sales in smartphones.
But looking at how things are currently, it wouldn't be surprising if there is an influx of such marketing agencies putting up faux reviews praising about their brand, or worse,  bashing others. Its been reported by Social Media Today that 71% agree that 'consumer reviews make them more comfortable that they are buying the right product' (thanks for sharing, Cam! :D). In fact, on the chart it shows that FTC fined a company called Legacy Learning Systems fined $250,000 for paying fake reviewers to generate more sales.
All we can hope is that associations and bodies like FTC identify and take appropriate actions. Consumer reviews can be seen anywhere, from the forums and even in online retail websites.
Source: PCWorld