Samsung Ranked Second in 1,000 in R&D Spendings
---
---
---
Chris Smith / 8 years ago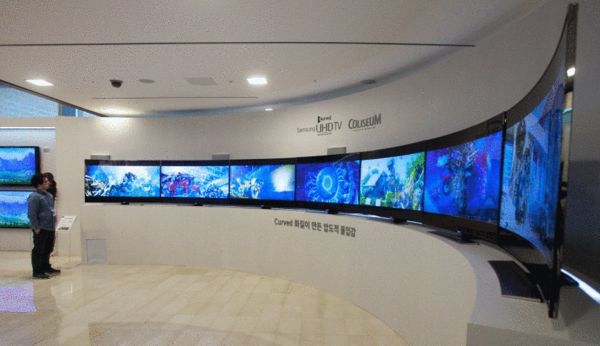 As according to Fortune magazine, Samsung has been ranked in consultancy firm 'Strategy & Global Innovation's' top 1,000 list of 2013 in expenditure in Research and Development. According to their data, R & D expenses of these companies were up to $647 billion US in 2013 – a $9 billion US increase in 2012's results.
These 1,000 top ranked companies accounted for two fifths of total global R & D expenditure, with health care and the computer industry accounting for 50% of the total sum. Other heavily invested industries included that of the automotive and software fields. Below we will list for you the top 10 ranked companies, thanks to CNBeta.
Volkswagen – $13.5 Billion spent at 5.2% total revenue ratio
Samsung – $13.4 Billion spent at 6.4% revenue ratio
Intel – $10.6 Billion spent at 20.1% revenue ratio
Microsoft – $10.4 billion spent at 13.5% revenue ratio
Roche – $10 billion spent at 19% revenue ratio
Novartis – $9.9 billion spent at 16.8% revenue ratio
Toyota – $9.1 billion spent at 3.5% revenue ratio
Johnson & Johnson – $8.2 billion spent at 11.5% revenue ratio
Google – $8 billion spent at 13.2% revenue ratio
Merck – $9.9 billion spent at 17% revenue ratio
It's interesting to note Intel's massive revenue ratio coming in to play in this situation – ranking at double many of this lists reported percentages. Samsung's massive R & D expenditure for 2013 is said to be due to their Smart TV monitors and services, alongside their plans to develop into three departments: Business Development, Institute and Samsung's Advanced Institute of Technology. They also already have R & D centers spread across Silicon Valley, Bangalore and Bejing.
I personally didn't expect Samsung to rank so high in the scheme of things and definitely did not expect Volkswagen to hit number one. If nothing else, the list can at least instill some confidence in the consumer that these companies are trying to better their products more than anyone else – or does it mean that they're trying to better their products just by throwing money at them? It's up to you to decide.
Image courtesy of Chiphell