Samsung Asks Customer to Destroy 980 Pro SSD in Bizarre RMA Request!
---
---
---
Mike Sanders / 1 month ago

There are many instances of a tech product being perfectly sound in general but, for reasons unclear, a particular sample just doesn't work. In these instances, the vast majority of manufacturers have a pretty straightforward RMA (return merchandise authorisation) system where consumers can return the item for either a refund or replacement.
In other words, if you buy a storage device (for example) and it doesn't work, you box it back up, contact the retailer and/or manufacturer, and get it sent back. Simple, right? – I mean, I'm pretty sure anyone with a mildly extensive history of tech purchases has probably had to do this at some point!
Well, for Samsung, it appears that their RMA policy regarding storage devices might require a little more effort than that. – Following a report via TechSpot, a consumer has reported that as part of a successful RMA request for their faulty Samsung 980 Pro SSD, the tech giant has requested that prior to shipping, the customer should completely destroy the device with either a hammer or drill!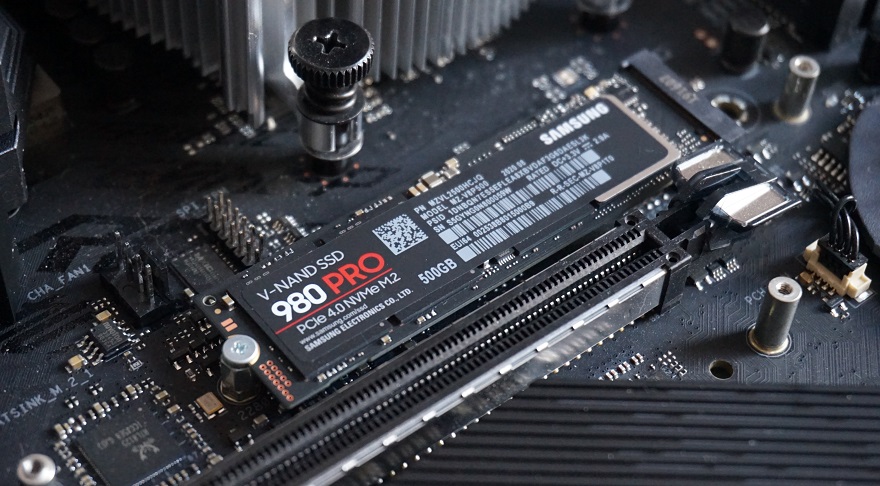 Samsung Advises Customer to Destroy SSD with Drill in RMA Request!
We should start by noting that prior to being asked to do this, the customer had completed all of the required steps that were required to satisfy Samsung that the storage device was faulty and in need of replacement. – I think most will concede though that getting an email or having an official customer support representative telling you to actually drill a hole through a product (or, failing which, smashing it with a hammer several times) before returning it might make you raise an eyebrow.
There is, however, a pretty sound reason for this. Namely, data protection/security.
Put simply, while Samsung is happy to replace the device, they'd prefer to avoid any potential liability when it comes to its former owner having possibly stored important or sensitive documents on it. As such, to remove this risk entirely, Samsung has asked this customer to, basically, ensure that the chances of the data getting successfully recovered from it are as close to zero as possible.
Not, of course, that Samsung would attempt to do this. They would, however, possibly look into attempting to identify exactly what went wrong with it for future reference. – The bottom line though, is that when it comes to their storage devices and RMA requests, Samsung now apparently want to make sure that it's really broken before getting it back!
What do you think? – Let us know in the comments!